This week Year 11 Spanish and German Beginner students combined forces to raise intercultural awareness on the topic of food. 
The German students prepared and presented to the Spanish students about the food culture in German-speaking countries and the Spanish students then returned the favour.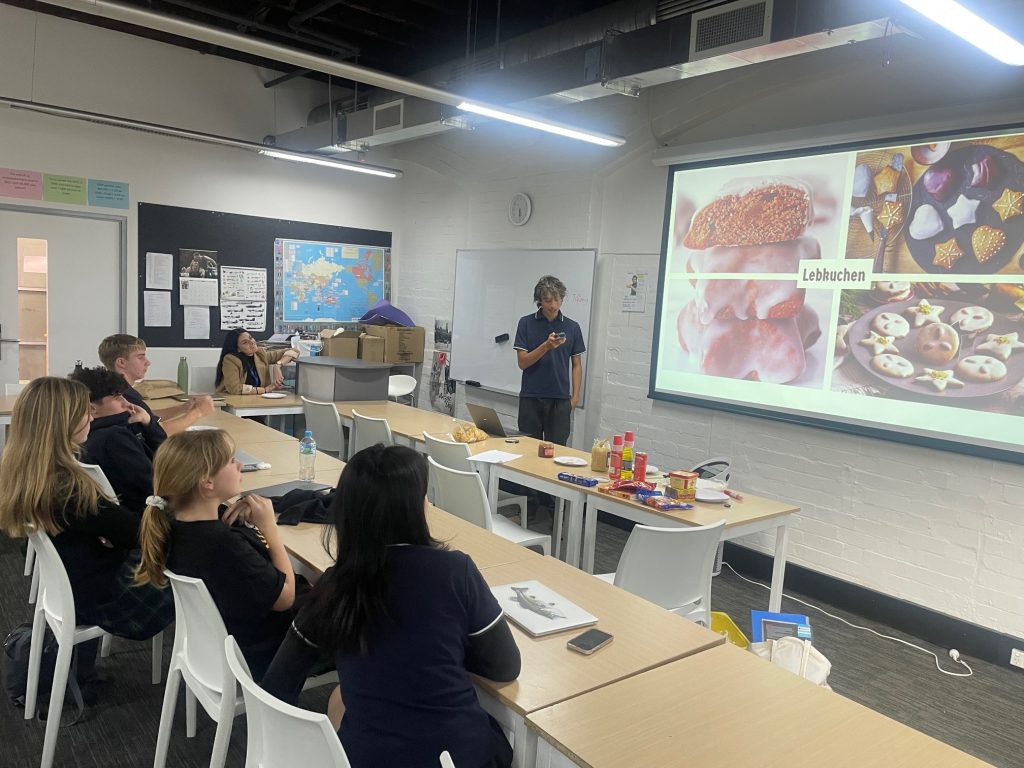 "The presentations were very interesting," commented German teacher Frau Romana Stjepanovic, reflecting on the fun (and tasty!) cultural exchange. 
"Students taught each other food-related words from the other language and samples of typical Hispanic and German foods, desserts and beverages were given out for students to try."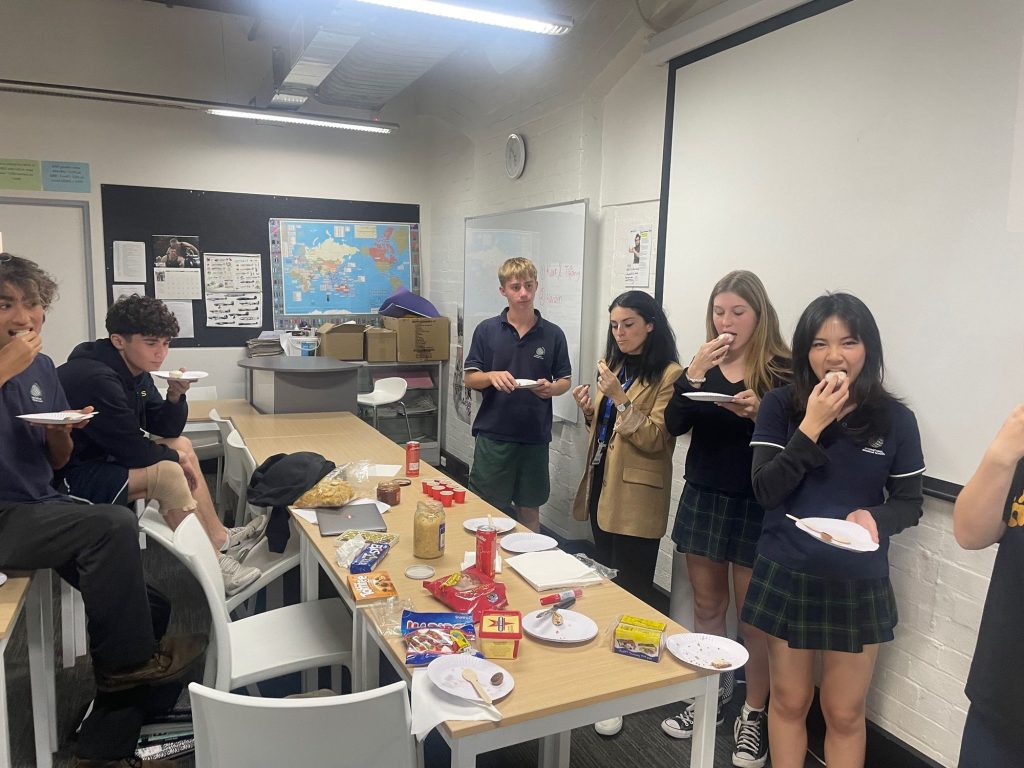 Buen provecho and Prost!