In High School at IGS, each morning after the bell rings at 8.30, students go to their tutor Groups before they begin classes for the day.
Up to five students from each year group join a Tutor Group, which many liken to a "family".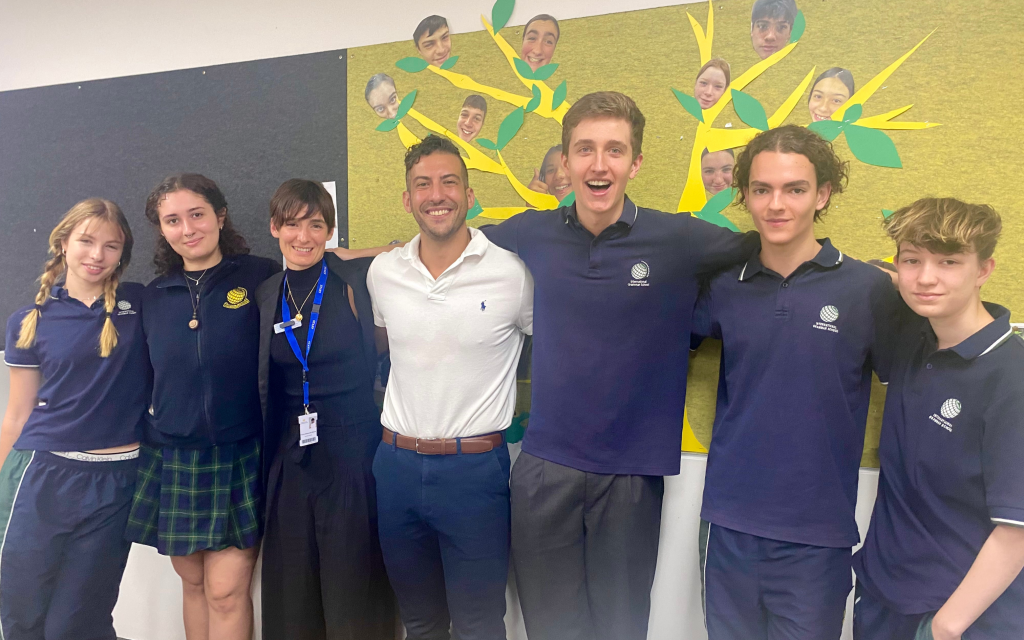 Students stay in the same group throughout their High School career, often forming important and long-lasting relationships with their tutors and students from other year groups that they would otherwise not have had a chance to interact with.
The "vertical" nature of tutor groups allows senior students to mentor junior students and creates a sense of cohesion in the school community. 
This week we visit the GuraGura (red possum) tutor group as they prepare for ArtsFest.
As a proud delegation of Kuyal, the GuraGura tutor group had only just finished celebrating their win at the swimming carnival when on Wednesday they began preparing ArtsFest submissions. 
"We really want to win," said Mr Pace, the group leader, who spent the morning helping his students to write poems and stories and do drawings that represent the Greatest Of All Time (GOAT) theme of the day.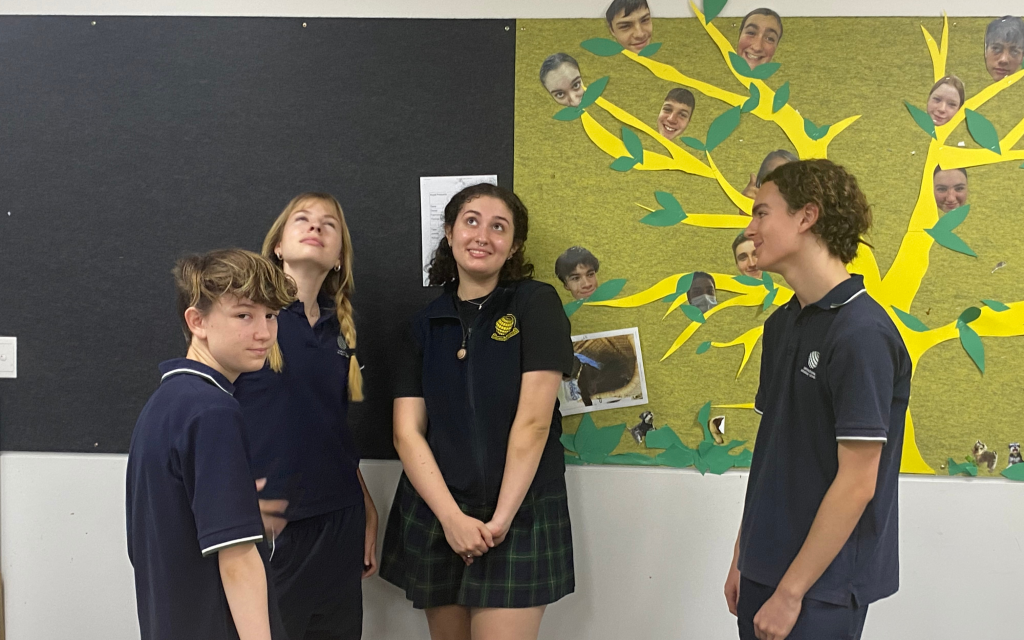 Senior students Tiggy, Daniel and Thomas, pictured above with their tutor group family tree, were discussing their potential costumes for the day and coordinating rehearsal times for the tutor group to learn the dance for Kuyal's whole house performance. 
"We're pretty excited," said Daniel.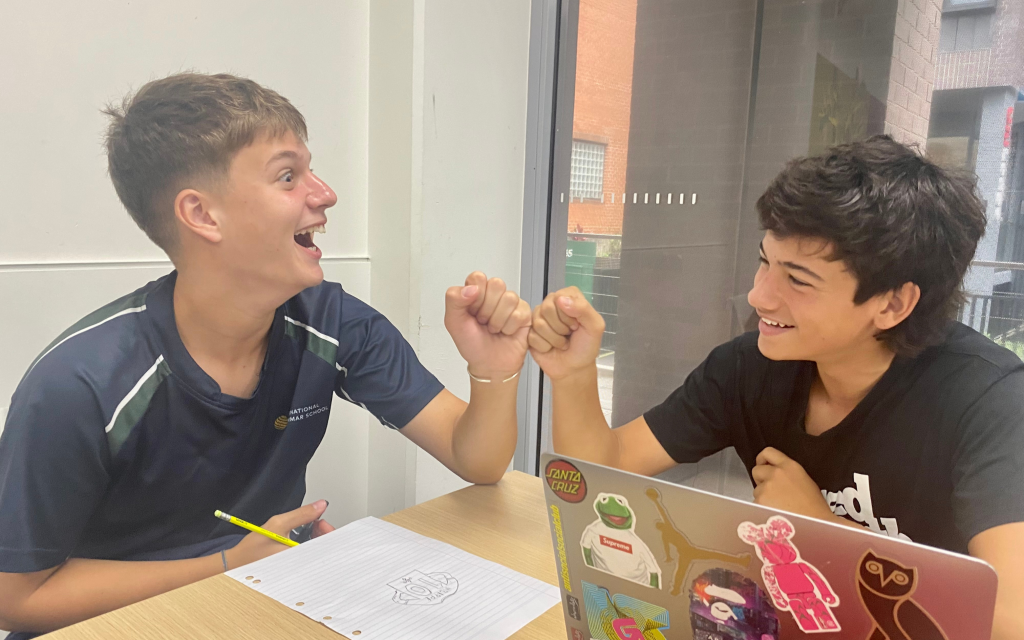 On the other side of the room, Year 8 student Marcel and Year 10 student Jai were brainstorming ideas for an artwork to submit as part of Artsfest, inspired by the French footballer Kylian Mbappé (a player they consider to be the GOAT).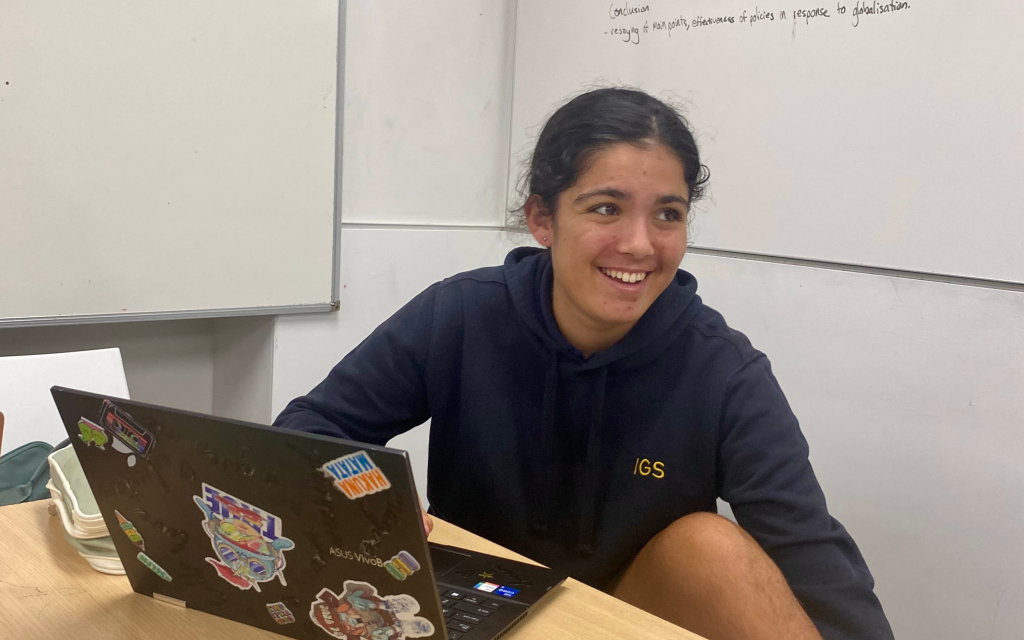 "Our tutor group is made up of a lot of different personalities but we enjoy meeting every morning, catching up and checking in. Everyone brings something unique to the table," said Mr Pace.