Julia, who runs a floristry business called Flowers by Julia G, said she "feels honoured to have been able to create a representation of Dr Evelyn Scott AO through flowers for the Fleurs de Villes FEMMES flower show."
The event will be held at The Royal Botanic Garden's The Calyx until Sunday 28 August, where it will be showcasing prominent women through breathtaking floral displays.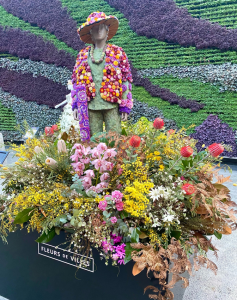 "Dr Scott was an inspiring activist who fought tirelessly for Indigenous rights, and was heavily involved in campaigning for the YES vote in the 1967 Constitutional Referendum," said Julia.
For more information click here.