"Nathanael joins us after working in schools across both the public and independent sectors, fulfilling roles that include leading performing arts teams, coordinating co-curricular music ensembles, alongside teaching Music across primary and high school levels," said Director of Music Darren Kuilenburg.
In joining us from his recent appointment at St Pius X College, Chatswood, Nathanael previously worked at Monte Sant' Angelo Mercy College, North Sydney, MLC School, Strathfield and Cranbrook School, Bellevue Hill. Across this time, he has gained considerable experience in conducting Orchestras, Chamber Music groups and Senior and Junior Ensembles. During his career as a performing musician with a specialisation in Violoncello, he has played internationally with various orchestras, including the Philadelphia Orchestra.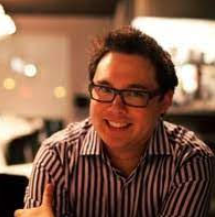 Nathanael holds a Masters of Learning and Development (Educational Leadership) and a Graduate Diploma of Teaching and Learning from the University of Southern Queensland and a Graduate Diploma of Music Performance from the University of Queensland and a Bachelor of Music from the Queensland Conservatorium Griffith University. He also holds a Licentiate of Music Diploma (L.Mus.A), an Associate of Music Diploma (A.Mus.A) and an Associate Diploma in Performance (ATCL) from Trinity Guildhall, London. 
"We are so fortunate to be working in association with Nathanael and look forward to seeing the Music Ensemble Program continue to grow under his leadership."