This week Principal Shauna Colnan congratulated IGS Kindergarten students on the completion of their first year of school at the annual Teddy Bears Picnic, among the cuddliest of IGS traditions.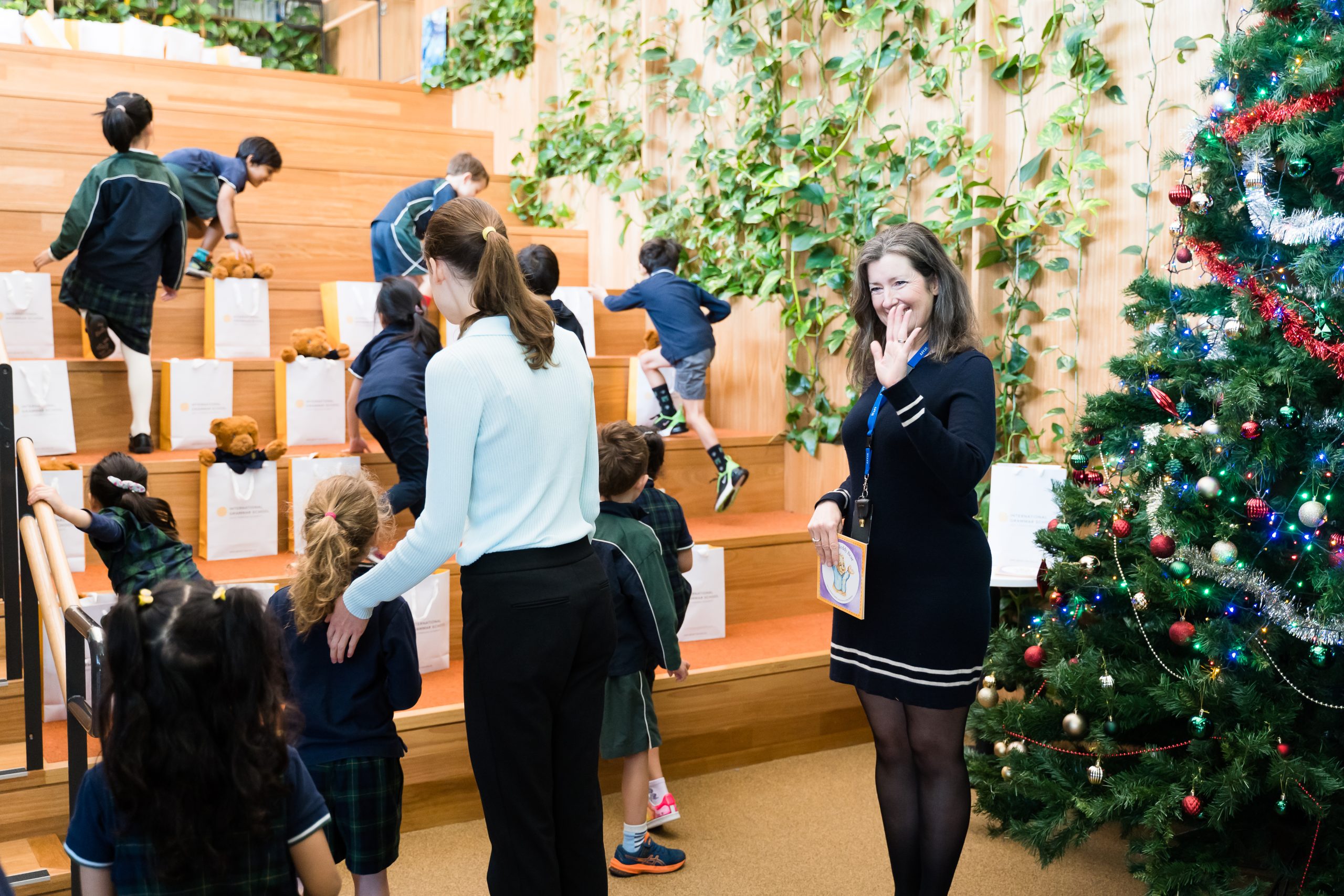 The School's smallest students beamed with pride and excitement as they were welcomed into the Bibliothèque and strains of Henry Hall's 1932 classic tune of the same name played out. 
At the picnic, each student was presented with an IGS teddy bear and a copy of My IGS Teddy Bear, a storybook written by the principal and illustrated by Director of Art and Design Drew Bickford.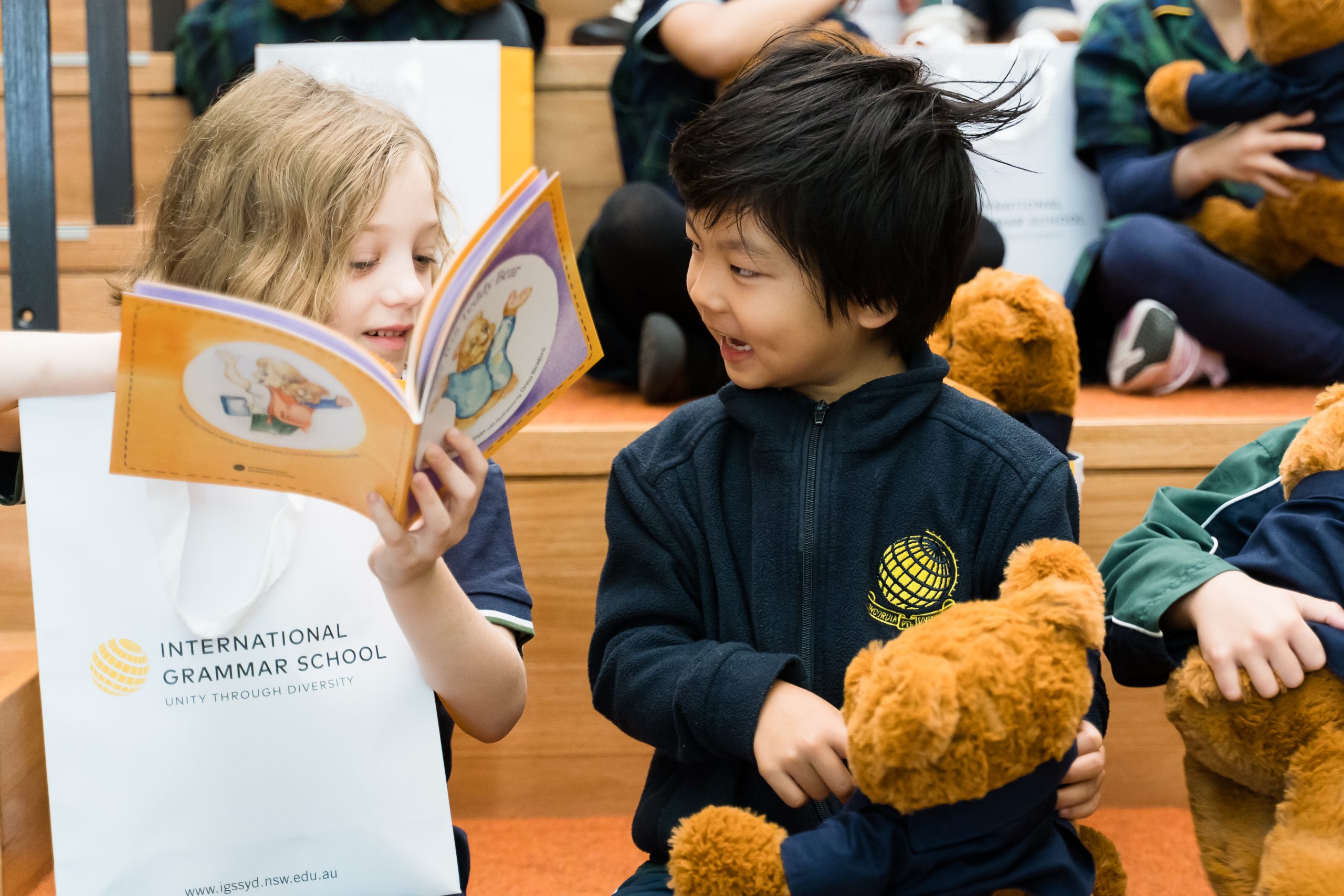 Students listened with delight as Ms Colnan read the story to them.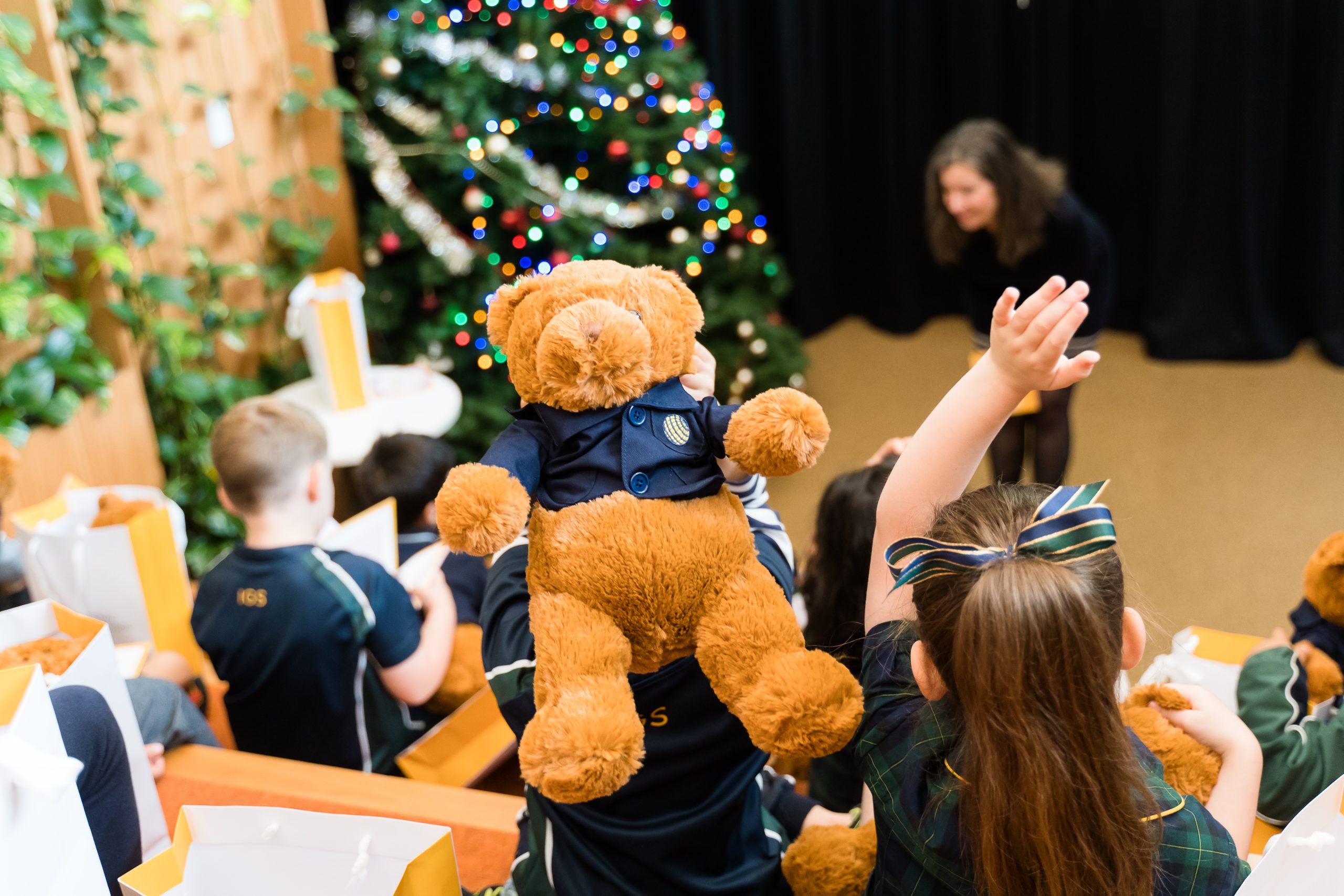 With one hand clutching their new IGS teddy bears and the other raised high in the air, Kindergarten students were eager to share their favourite moments from their first year of school.
Highlights included the Kindergarten to Year 2 swimming carnival, the Kindergarten and Year 12 trip to Taronga Zoo, and of course the excitement of new knowledge gained and friendships formed.