The Vacation Care Science Show was a huge success, with children investigating some safe if spectacular explosive experiments.
The Sydney Zoo excursion was an absolute favourite for Kindergarten and Year 1, viewing many different animals from Asia, Africa and the Australian Pacific. 
Students in Years 3 to 6 had an absolute ball at Archie Brothers, where they had two hours of unlimited access to games.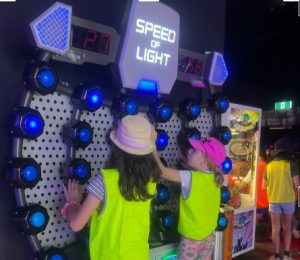 They loved the freedom of being able to explore the space and play their choice of games at their own pace. 
Inflatable World was another winner, with kids expending their energy in a super fun way. 
" This place is so much fun," said Austin Dew.
The visit to Calmsley Hill City Farm was also popular.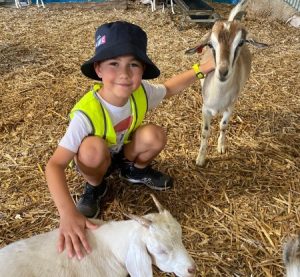 We thank IGS Japanese teacher Noriko for running the Japanese "Otsukimi" (Moon viewing) during the school holiday.
Students enjoyed learning about Japanese traditional autumn events and enjoyed playing hand clapping game representing making two rabbits making "mochi' ぺったんこ on the full moon."
At the night of full moon, Japanese people decorate "Otsukimi dango" お月見団子 (dumpling) and celebrate the harvest and enjoy eating "Otsukimi dango".
Students sang a Japanese moon song, explored movements representing the moon and created short performances with groups using moon props.
"It is always a joy to witness students' creativity through music and movement," Noriko said.
Students also had a wonderful time with Origami artist Midori Furze who ran an Origami workshop and students enjoyed creating Origami rabbits and posters. 
Many thanks to student photographers Phoebe, Austin and Tomas!