When Head of Primary School Colin Bird took the stage at the special thank you assembly in the hall on Friday and asked students to raise their hands if they had attended the IGS PTF Lunar New Year Festival, almost every hand in the room shot up enthusiastically.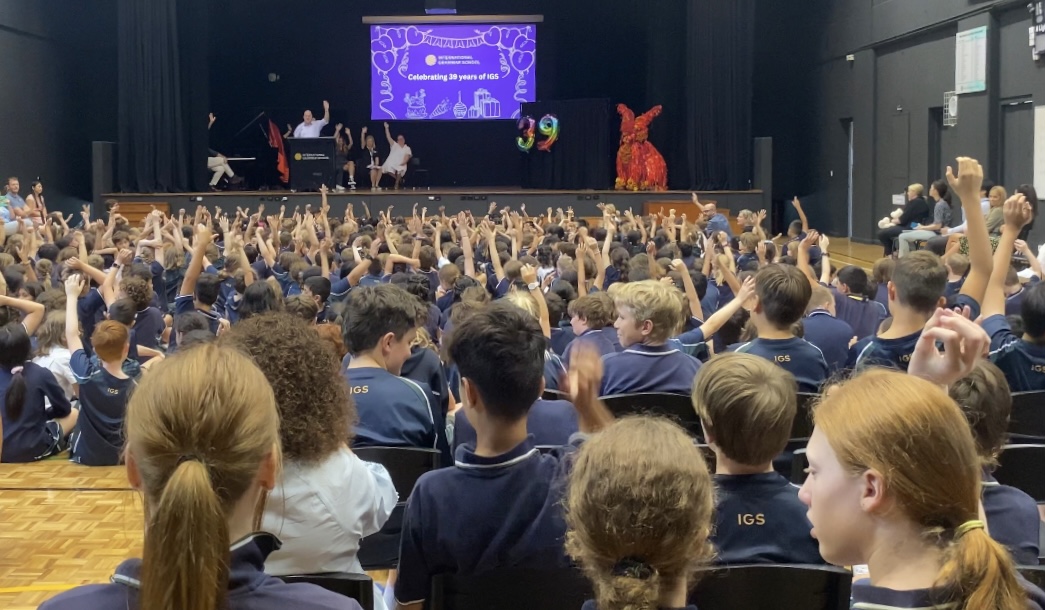 "You will always be able to say you were at the very first IGS Lunar New Year Festival," Mr Bird reminded the excited students. 
Students were delighted to watch a video recap of the Lunar New Year festivities organised by the PTF and held in front of the school last Saturday.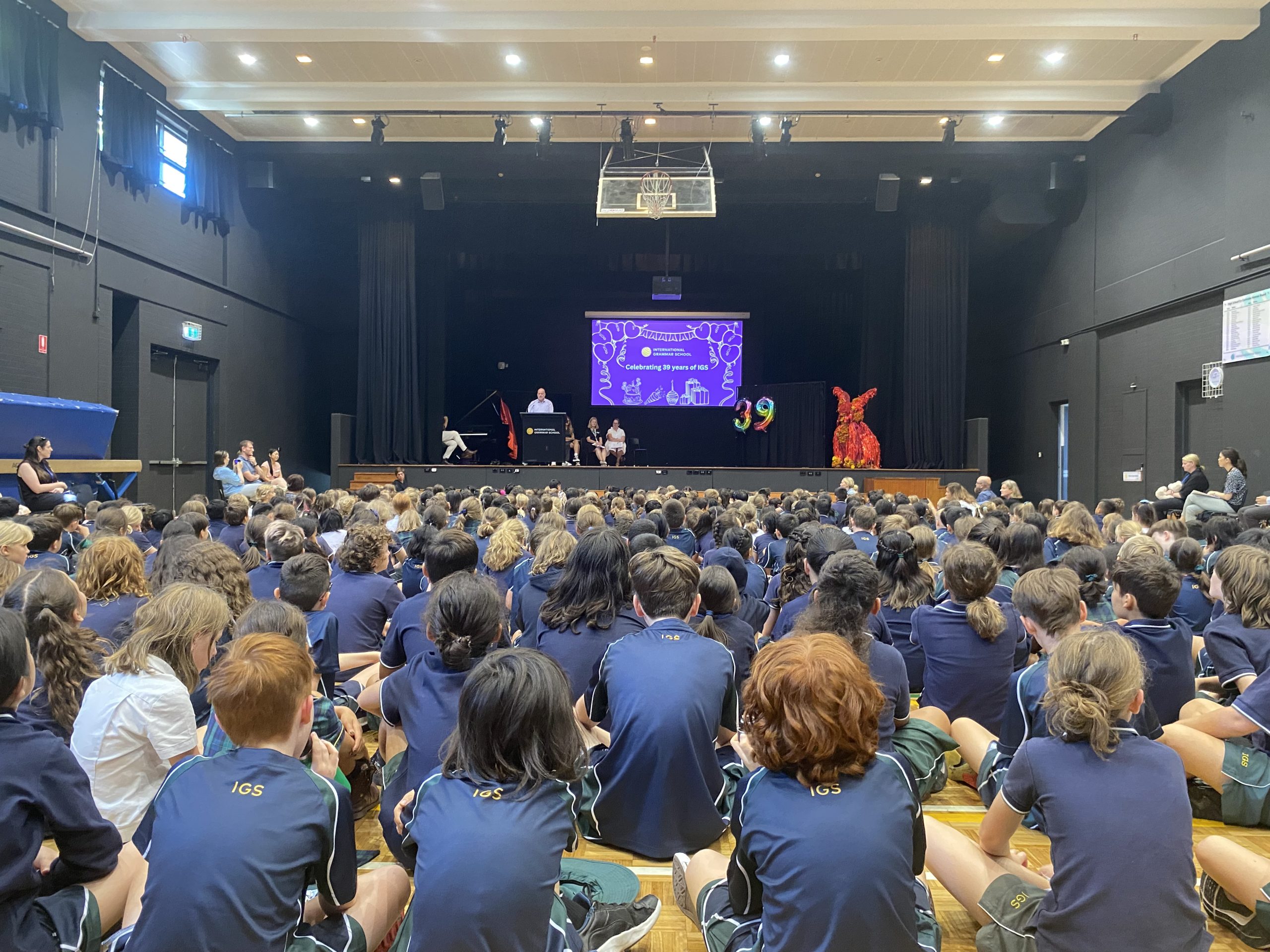 Together with Head Boy Sami Lightfoot and Head Girl Charlotte Waley, Head of Primary School Colin Bird thanked the School's PTF for their work in organising and running the festival and invited PTF President Hayley Dean to the stage.
"Days like that don't just happen, they take enormous amounts of work," said Mr Bird before the entire hall erupted in grateful applause.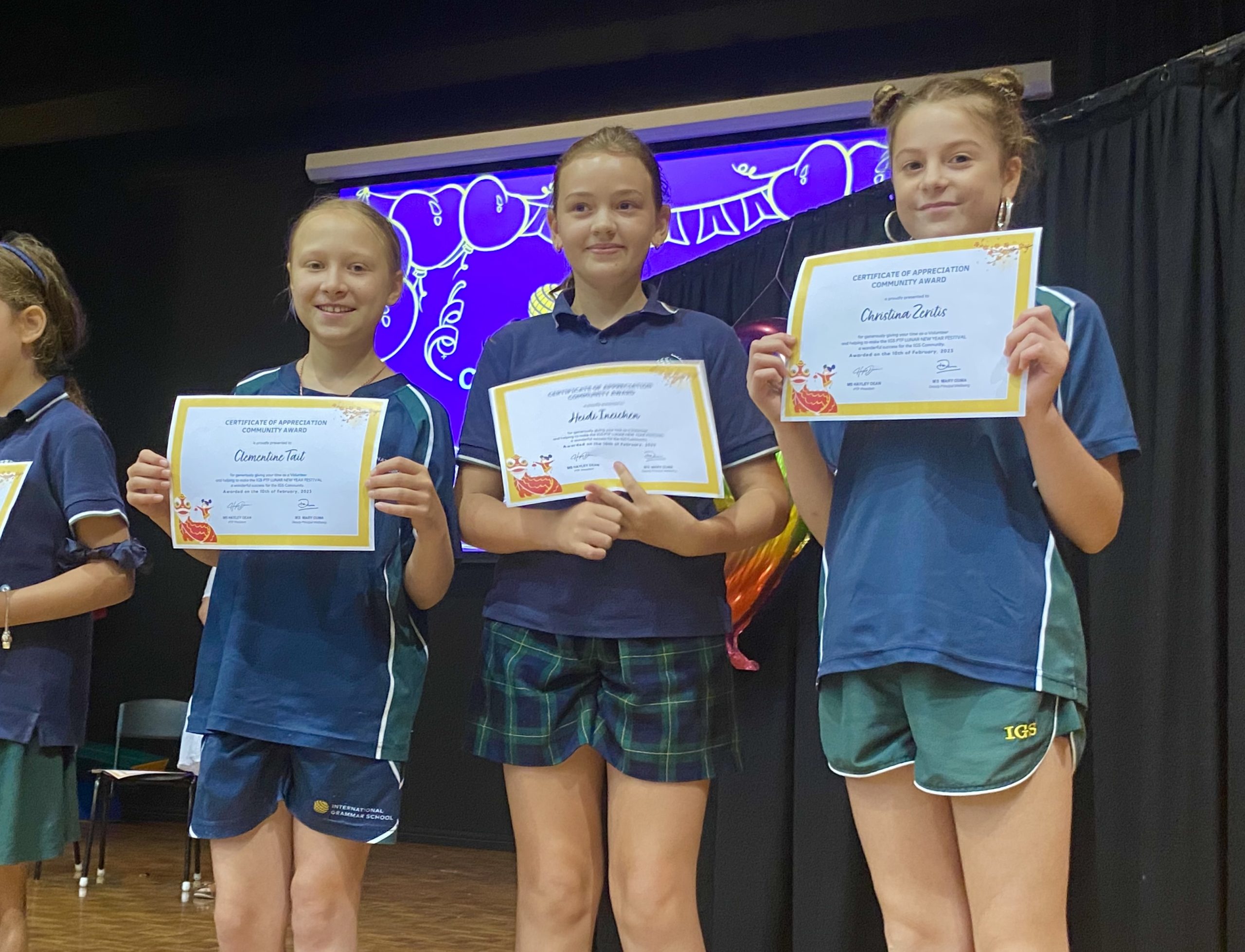 Hayley presented certificates for the Primary School students and High School student leaders who assisted in making this special day such a success.
All students joined in thanking Hayley and the PTF before Sami and Charlotte invited the music staff on stage to sing Happy Birthday IGS to honour our School's 39th birthday celebrations. Student leaders then brought out a celebratory birthday cake while the entire hall erupted in a joyous rendition of Happy Birthday.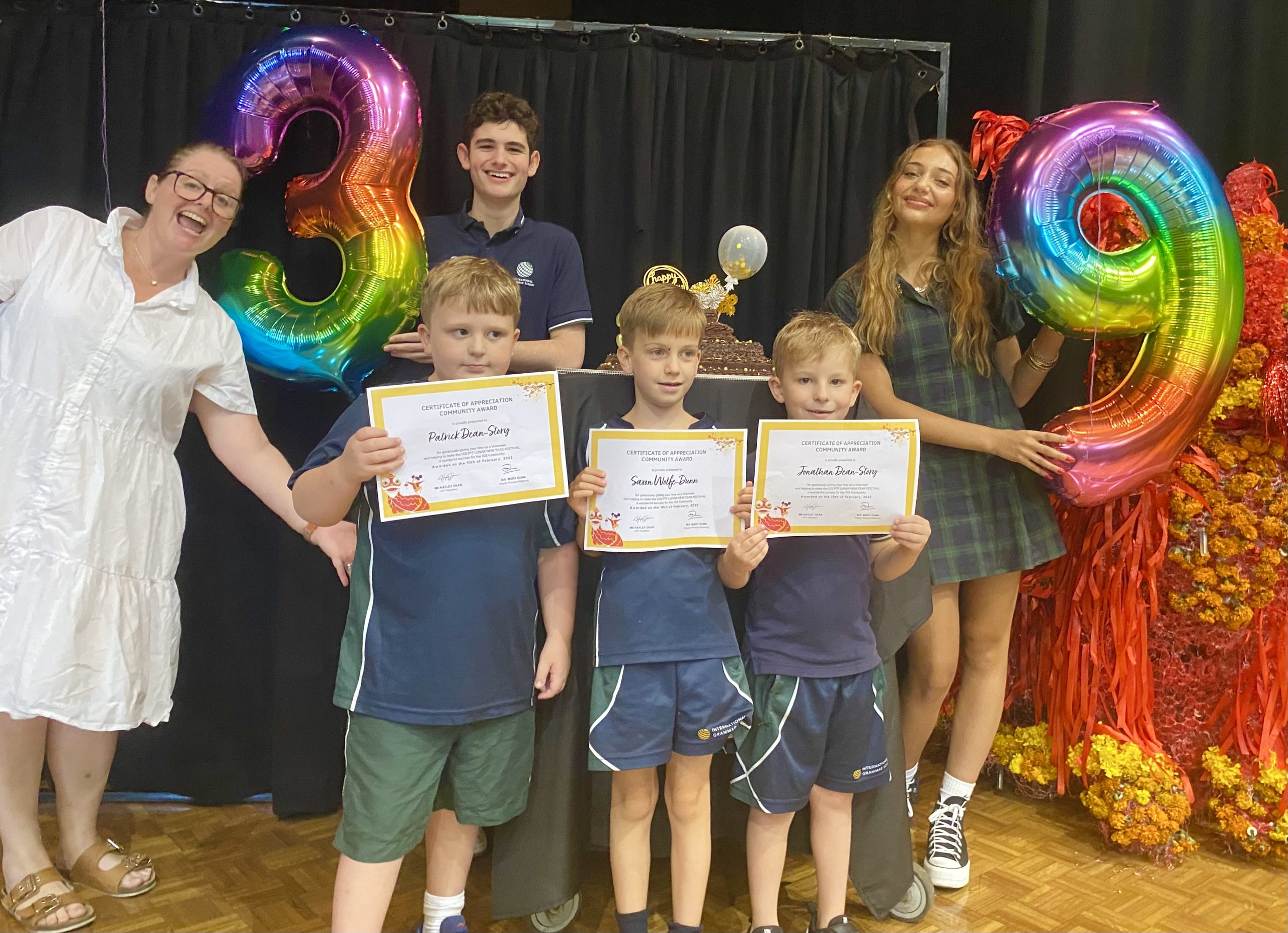 A further round of enthusiastic applause greeted the announcement that all Kindergarten to Year 6 students would receive an icy pole as a special lunchtime treat.
What a wonderful way to finish another fantastic week at IGS. 
To watch the Luna New Year video, go here.