Kelly Street was transformed into a vibrant green oasis on Saturday afternoon, with bobbing red lanterns, crisp white umbrellas, colourful seating and delicious food.
An extravaganza of performances marked the Lunar New Year as we celebrated the start of our academic year together.
We welcomed some 5,000 happy visitors including students, parents, carers, neighbours and newcomers!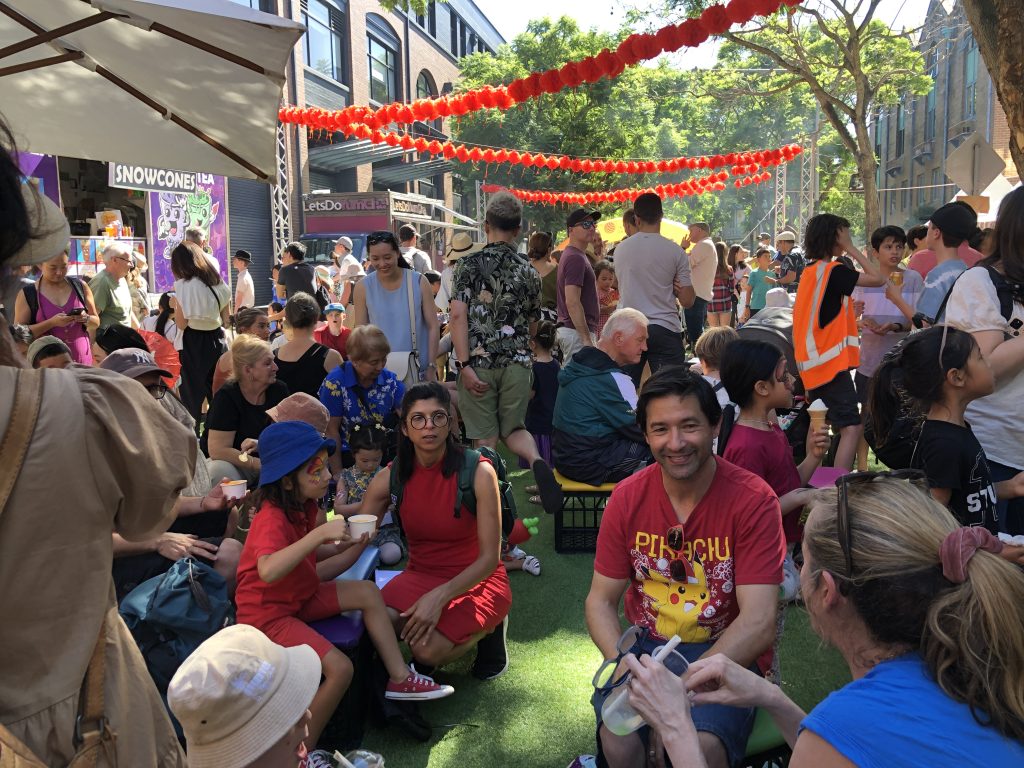 All of this was orchestrated by our magnificent PTF under the hardworking and inspiring leadership of Hayley Dean and her team, in collaboration with the City of Sydney. 
Full of joy, goodwill, community energy and the excitement of learning about diverse cultures, together, this celebration was everything IGS!  
City of Sydney Councillor Robert Kok kindly attended on behalf of Lord Mayor of Sydney Councillor Clover Moore. As he so aptly stated, diversity has provided Sydney with great vibrancy, culture and a renowned food scene, and with such diversity we have remained safe, democratic and largely harmonious.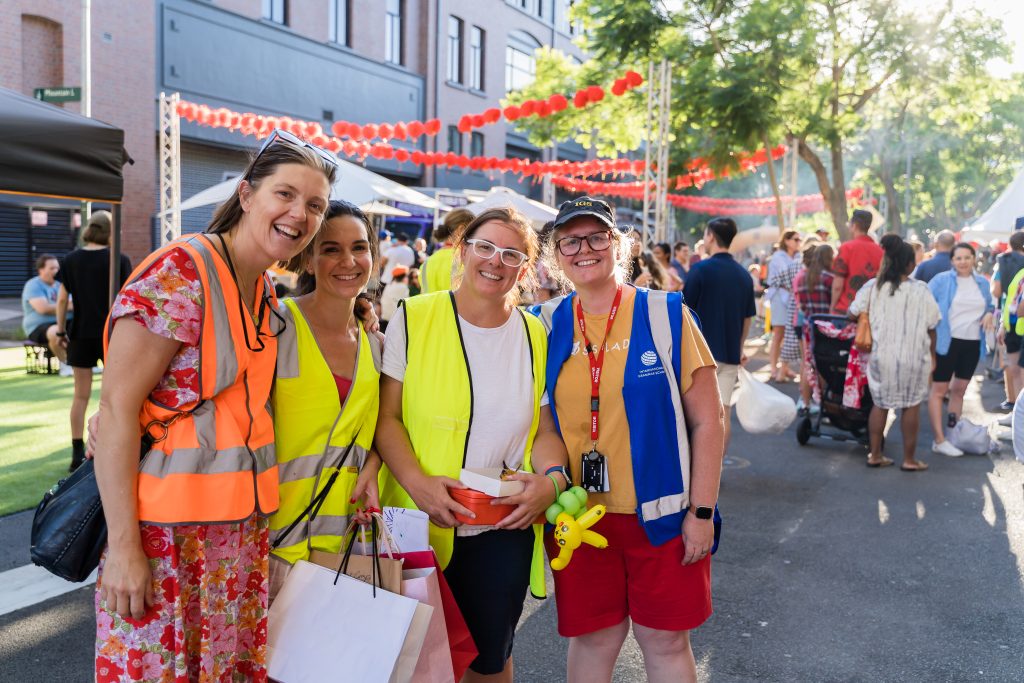 We thank Councillor Kok for his acknowledgement of our inclusive community and the languages we enjoy at IGS every day, including Chinese, Italian, Japanese, French, German and Italian, and for recognising our contributions to the revitalisation of the languages of First Nations people.
We're so grateful to be in partnership with the City of Sydney as we approach our School's 40th anniversary, and we look forward to strengthening our shared connections. Our School is at the centre of the evolving Innovation Corridor of Sydney CBD, Pyrmont, Surry Hills and Ultimo.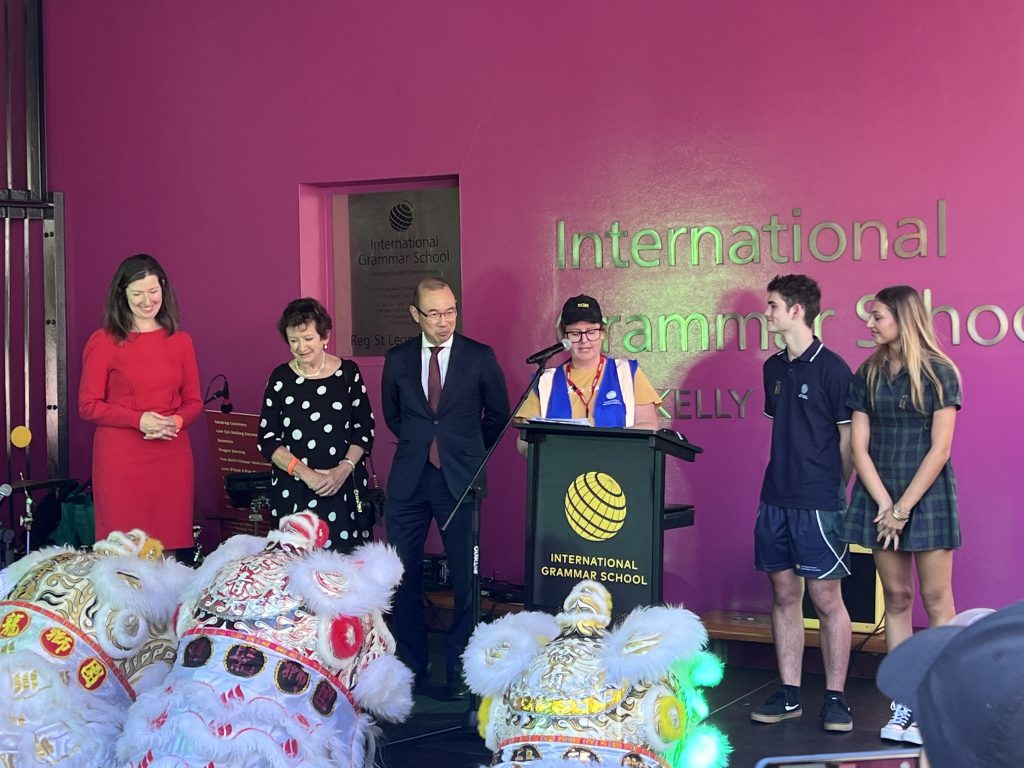 What a thrill and honour it was to be part of the lion blessing ceremony. The ancient eye dotting tradition is said to empower the lions to fulfill their duty of bringing about protection, good luck, health, and prosperity to everyone present.
With me were Head Students Sami Lightfoot and Charlotte Waley and Board Chair Dr Marie Leech, whose connections with the City of Sydney and Lord Mayor are longstanding. 
The event was a wonderful opportunity for staff, students and families to mix and mingle, and I was delighted to introduce Dr Leech to our new Director of Languages Luisa Navanteri.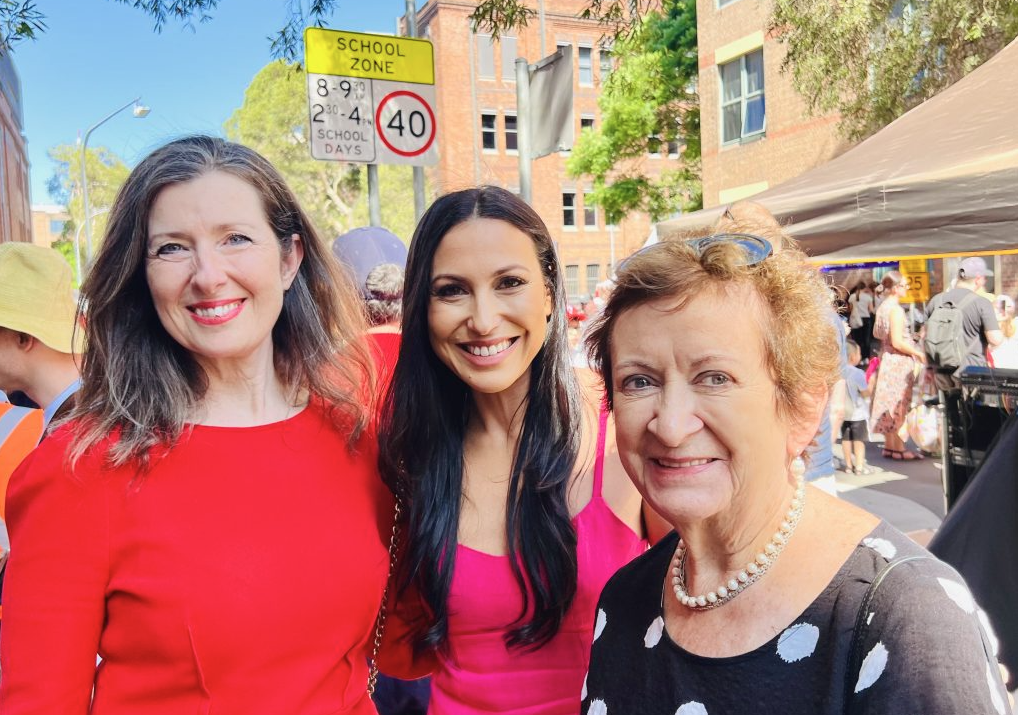 Above: IGS Principal Shauna Colnan with Director of Languages Luisa Navanteri and Board Chair Dr Marie Leech
My thanks also go to IGS parent Tim Bishop and his colleague Matthew Doyle, both of whom are of Muruwari descent from North Western NSW and shared their culture with us in a joyous acknowledgement of Gadigal Country on which IGS stands.
As we embrace our whole-school goal of "we all flourish" this year, there could not have been a more fitting occasion to celebrate together.
Shauna Colnan
IGS Principal