In their own words, Alums of IGS tell their stories of Where In The World Are They (WITWAT)!
This year Director of Advancement Paul Galea has been reaching out to IGS Alums to find out "where in the world are they?" 
On Wednesdays, Paul shares the words of one Alum living interstate or overseas with our Alum networks on Instagram, Facebook and LinkedIn. 
"As a local school with a global perspective, it comes as no surprise that many of our students have decided to take their careers and lives to new and exciting places," said Paul. 
"It gives me great pleasure to know where our students have ended up, and of course, that there are IGS Alums on even the farthest corners of the globe!"
Below, Paul shares three WITWATs he's received this term: 
Ka Kei Claud Yeung (2000)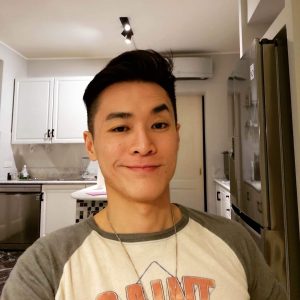 "After graduation from IGS in 2000, I was admitted to UNSW for Electrical Engineering. I think my HSC was 94 or something and I did not have to pay tuition at UNSW. However, I did not finish and actually left Australia in 2004 and went back to Hong Kong. I worked there briefly and met my then boyfriend. We moved to Michigan USA in 2006 and after a few years I started my Bachelor degree again at the University of Michigan (2006 – 2011). Then I applied for my Master's and was admitted to ETH of Zürich Switzerland, from which I graduated in 2015. I have since then stayed and lived in Zürich. I later found a job at a startup interior design firm and later became the general manager. However, I quit this job last year in October.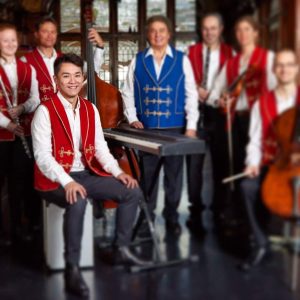 "I am currently married to the same guy mentioned before, who also just finished his PhD in Human Geography and is currently working as a travelling post-doc/teacher at Cambridge. We have two dogs and we live between Zürich, our main residence, and our holiday houses in Como and Hong Kong."
Lin Taylor (2002)
"I've always been curious about the world, foreign affairs, international development issues and loved travelling.
"After school, I ended up studying all sorts of things at uni because I couldn't work out which direction I wanted to go down. Then I decided to do a Master's in Journalism at UTS which made me realise that international journalism that focused on human rights issues was what I wanted to do for the rest of my life.
"So I ended up working at SBS News and Current Affairs as a journalist for several years. Then, like so many Aussie journos, I decided to move to London with my husband (who is British) and we have lived here ever since. Best decision I have ever made! I've got a daughter and mortgage now, so we're here for the long haul
"Because of the proximity to Europe, the Middle East and Africa, I am able to travel to so many places within 3-5 hours for work and for holidays. Can totally recommend!
"When I moved here in 2015, I freelanced for CNN and Reuters. I ended up working full-time for Reuters (I'm still working there). It's amazing how the universe works because when we first arrived in London, it actually coincided with the Europe migrant crisis, which meant I was able to cover refugee stories from migrant camps across Jordan, Serbia, Croatia, Calais – this crisis was unfolding on my doorstep. (The photo attached is of me walking through the Calais Jungle in northern France and meeting asylum seekers from Afghanistan)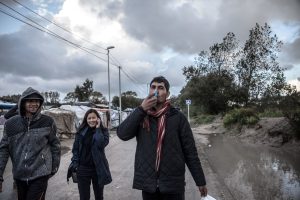 "Now, we have the Ukraine war and again, I am able to report on this due to our proximity to Ukraine. In fact, I was there a few years ago covering LGBT rights issues! Can't believe I was roaming around Kyiv without a care in the world!
"Anyway, I have to say that my time at IGS was instrumental because I was taught modern history, studied languages, and had a really international/global mindset from an early age. So I'm really grateful for that!"
Anthony Vlatko (2019)
"After graduating high school in 2019 I enrolled in the University of Technology Sydney. However I only studied at UTS for one semester before being given the opportunity to study at and compete for Miami (Ohio) University in America. I was offered a full scholarship and have since completed four semesters at the University studying an undergraduate degree in Computer Science.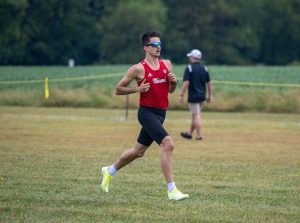 "By the time I graduate I look to have a Undergraduate and Masters in Computer Science as well as a minor in CyberSecurity, all paid for due to athletic scholarship. On the athletic side I've been given the opportunity to compete in the NCAA which is the highest non-professional level of athletics in the world which has entailed being able to compete against some of the best runners in the world. I've also had the privilege to meet and make friends with people all over the world with past and present members of the athletic team being from America, South Africa, Netherlands, Canada UK, Germany, Spain, Ireland etc."