"Our primary sportspeople continue to do us proud," beamed Head of Primary Sport at IGS Veronica Whitaker, who said two more IGS students have been selected to play for representative teams across the state and country. 
"This week we are celebrating Year 6 students Frankie and Blake," explained Veronica.
Frankie made the Metro East AFL team, competing at Batemans Bay in May, and Blake made the All Suburbs Independent School Sport Association (ASISSA) Football team to compete in Sydney at the end of March.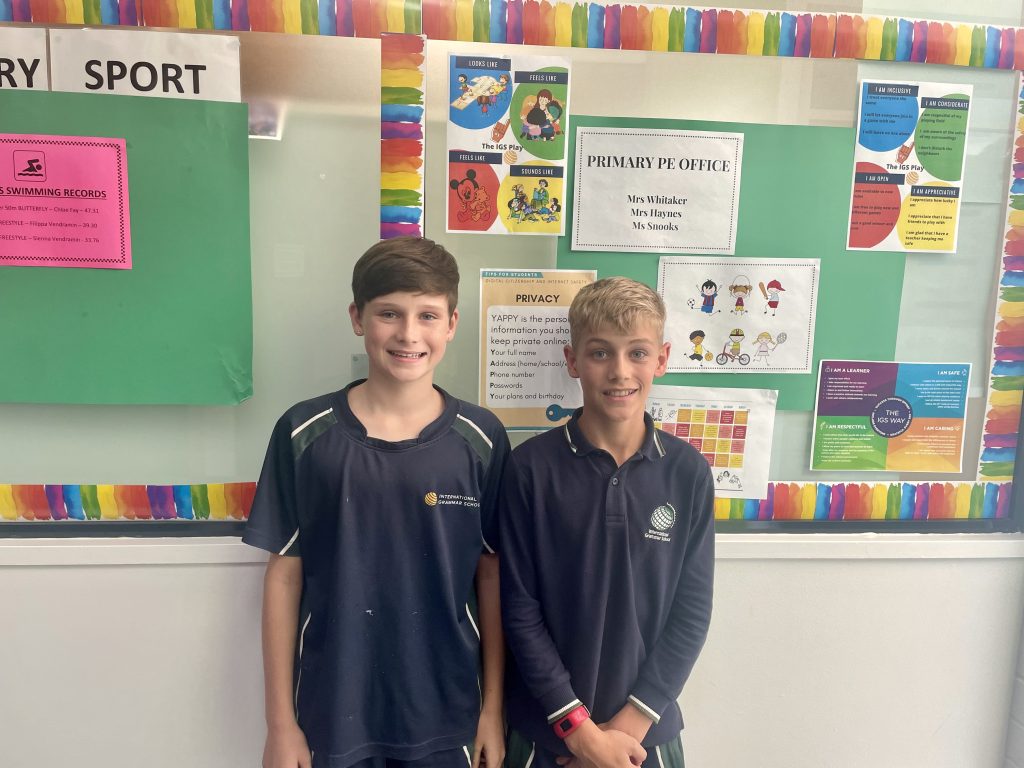 "It's wonderful to see so many students taking part in a variety of sports in and outside of school, and putting in the hard work required to continue to improve and excel at them!"
A great effort was made by both students to gain a place in these very competitive teams and they have our full admiration and support as they prepare for their respective representative competitions.