Congratulations to Kayla Vartanian of Year 4 for her fantastic effort in the 2023 Prime Minister's Spelling Bee.
Following the School Round of the 2023 Prime Minister's Spelling Bee, Kayla ranked in the top 100 students and was invited to participate in the State and Territory Finals Competition Round.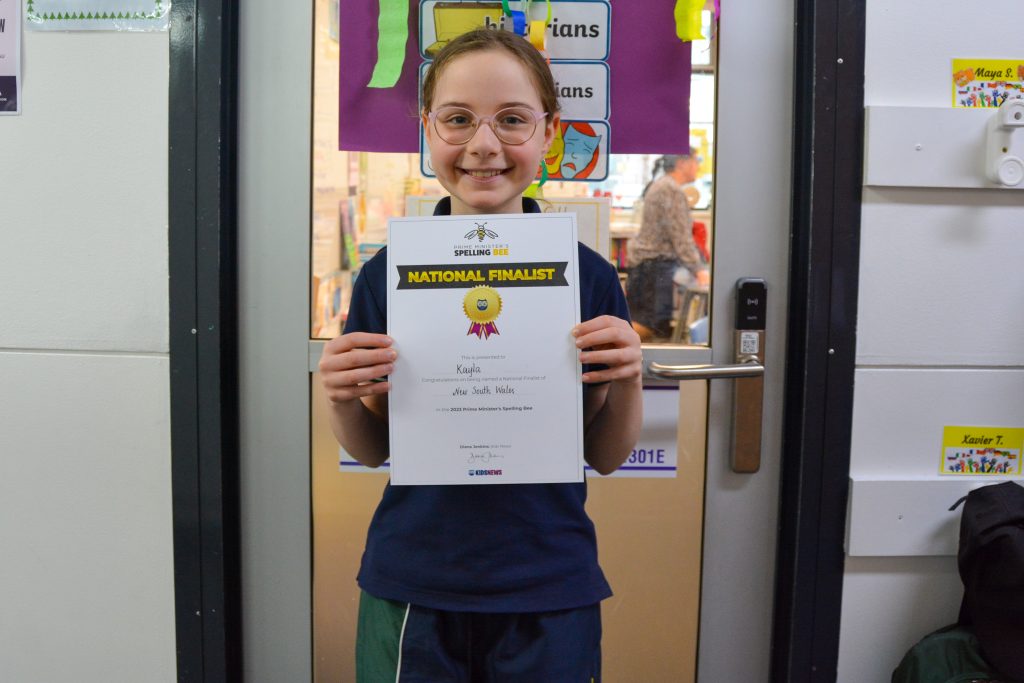 In the State/Territory round Kayla correctly submitted a perfect 30 out of 30 words and together with her cumulative time taken to complete all 30 words (recorded down to the millisecond) she ended up placing first in the State having the best score/time for the whole country for her age group NSW Green Level (Years 3-4).
"I had a lot of fun. I like reading books. I just enjoy trying new words. I went to Nationals and I got 25 words out of 30, I think I did a pretty good job. I am proud of myself and I am happy to have come this far" Kayla said.
Kayla was one of the three students in NSW invited to participate in the National Final. The outcome of the National Finals won't be released until next week but IGS is already proud of Kayla's outstanding achievement.
Congratulations Kayla!