"I'm delighted to announce that Susie Bolt has been appointed as our next Head of English," said Principal Shauna Colnan.
"Susie has been Acting Head of English since Thom Marchbank's appointment as Deputy Principal Academic earlier this term, ensuring wonderful continuity.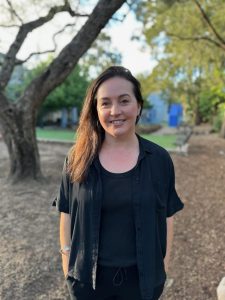 "Susie started at IGS in 2015 and in that time she has really made her mark. Susie is a great teacher! She's also been a highly effective Assistant Head of English for Stage 6.
"Prior to Susie's appointment to IGS, she taught with the Department of Education, including North Sydney Girls' High School where she taught across all year levels and courses.
"Susie brings to the role a significant depth of experience and a well deserved reputation as a passionate, motivated and hardworking teacher who has worked collaboratively with her colleagues to enhance opportunities for our students in their study of English throughout their High School years.
"I know you will join me in wishing Susie all the very best as she takes on her exciting new role as our Head of English."