When the DJ — IGS Alum Lauren Biss — cued We Are Family by Sister Sledge at the PTF Primary Disco the entire hall erupted into song. 
"The kids went wild and were all singing along. It was really special and so nice to see them all together and with that sense of joy and belonging," said IGS Alum and OOSH educator Pepita Iocco-Catt, "a classic IGS moment if you ask me."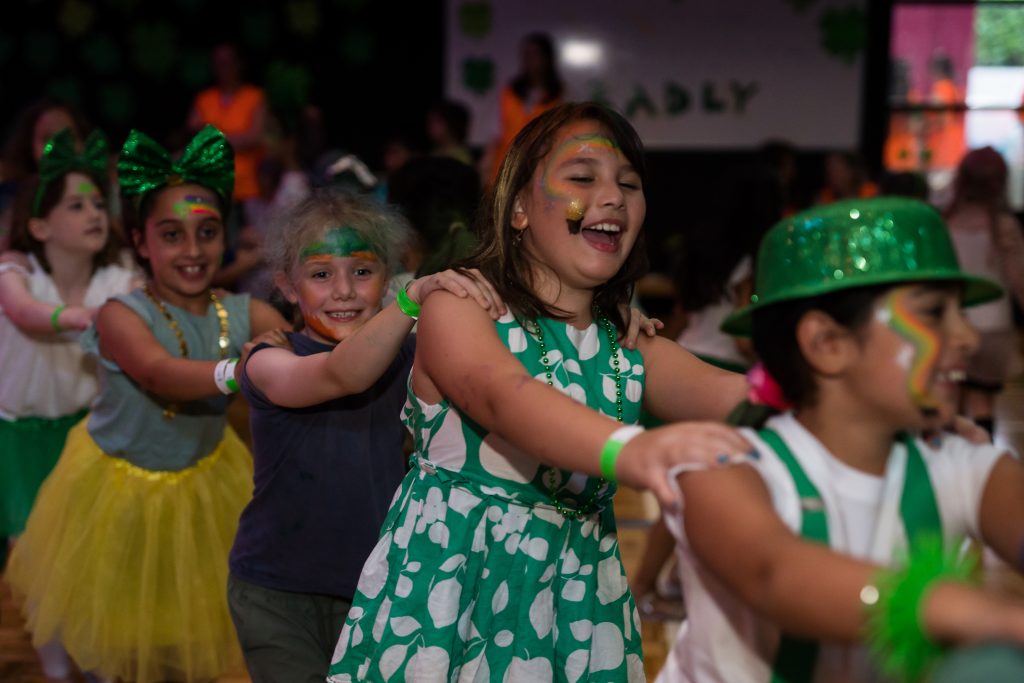 The St Patrick's Day themed event was the biggest ever in IGS history, with the PTF hosting 640 attendees from ELC to Year 6 over the day . 
"This is just like a party from a movie!" exclaimed Year 6 student Gen as she hit the dancefloor and Pepita had to agree.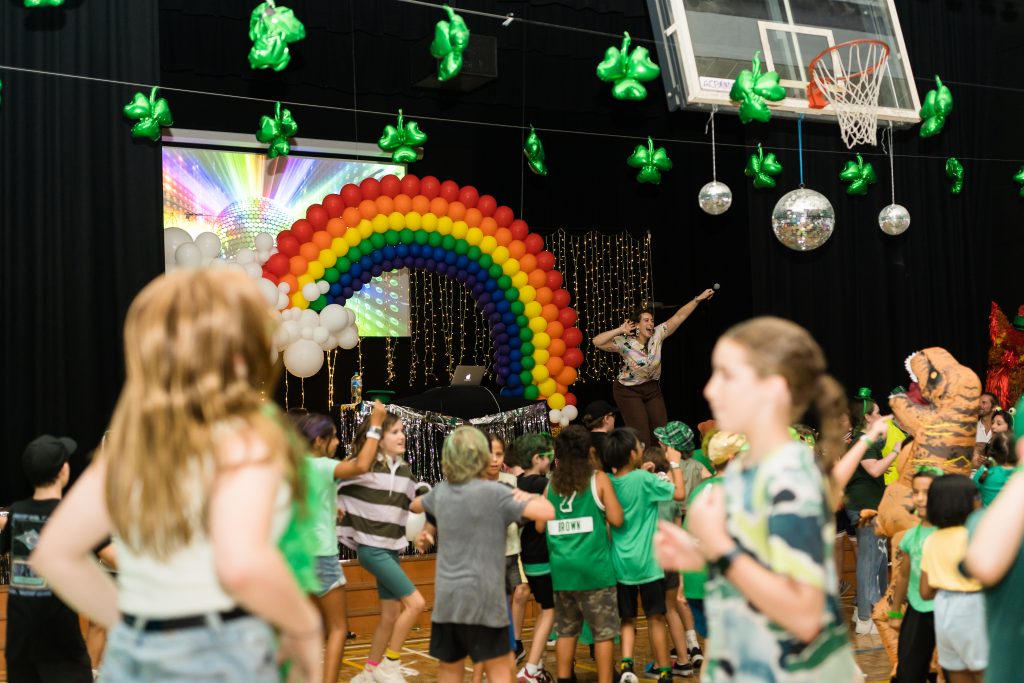 "The dance floor was heaving, and no one wanted the music to stop when the time was up. Always a good sign!"
But despite there being no shortage of dancing, food and activities like face painting, PTF president Hayley Dean was thrilled with the success of introducing a quiet 'chill zone' for students who wanted to enjoy the festivities at a more relaxed pace.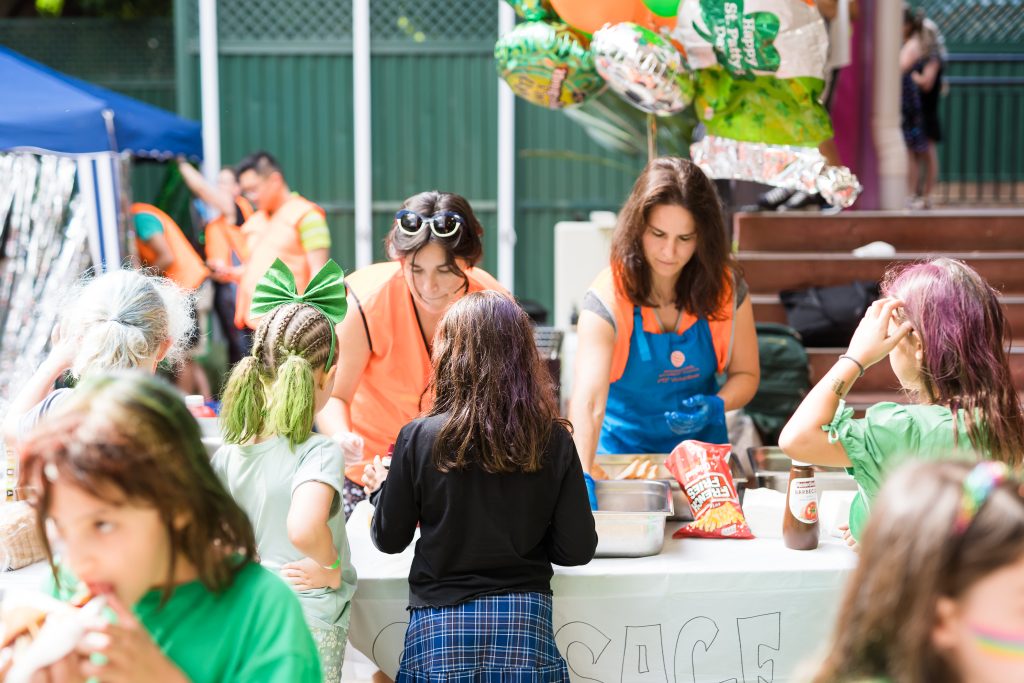 "We always want the disco to be an event for everyone," said Hayley, who thanked the volunteers who oversaw the room for ensuring it was a place of calm when students needed a break from the festivities. 
"We are so lucky to have such wonderful parents and carers in our community who are so generous with their time and energy to make these events such a huge success for our kids," said Hayley, who expressed her sincerest thanks to everyone who assisted in the lead up to and on the day. 
It was a sentiment shared by Deputy Principal Wellbeing Mary Duma.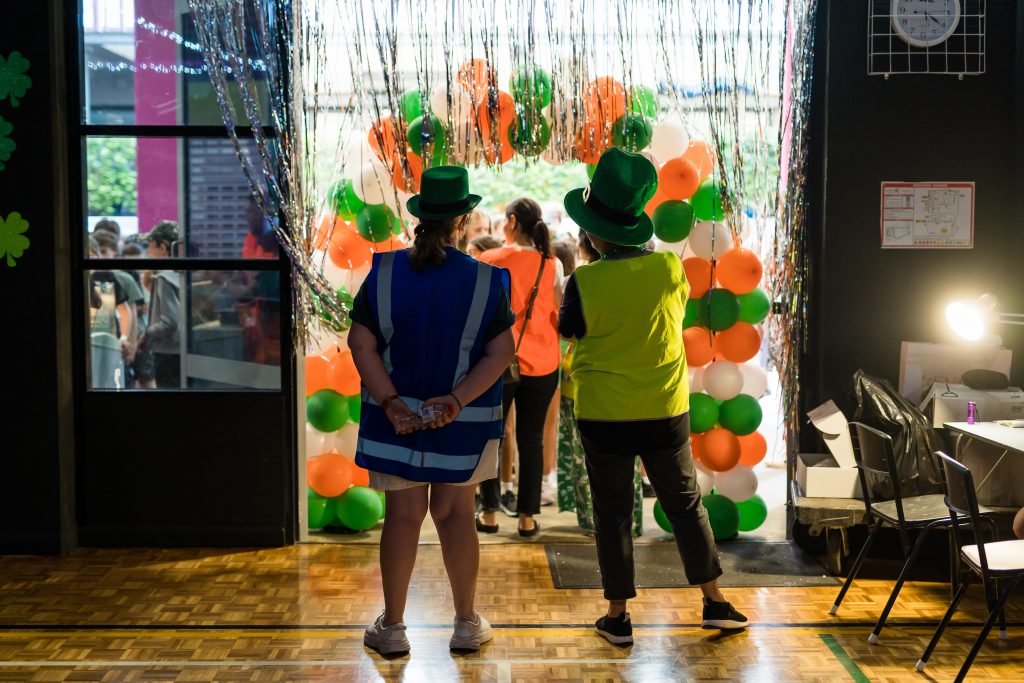 "I cannot thank our parents enough for all they do to make our school such a wonderful place to be."
"Our children are so lucky to have Lunar Festivals, Discos, Colour Runs, Formals and many more wonderful experiences thanks to their incredible support."