As the buses entered the Southern Highlands last week, Year 8 students knew they were in for a good time. Students split into seven groups, who all did different, exciting things for their first day, before swapping activities for their second.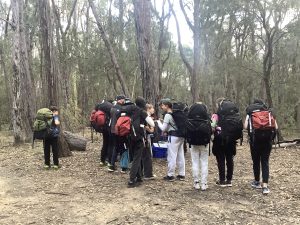 Roughly half the students began camp with a beautiful outdoor hike, and experienced the difficulties of making their own meals with an attempt at making wraps for lunch. They continued hiking, choosing routes for the group, and then arrived at their campsites. Many students reported it becoming dark and cold very quickly, as is the beautiful climate of the Southern Highlands. After making a reportedly delicious burrito dinner, they then camped out for the night.
Camping out and hiking was a new experience for many of the students present at the outdoor education camp, and there were some difficulties, particularly in setting up their tents, but everyone ended up having a good time. After dinner, they washed up (which may have caused some drama) and sat around the campfire telling stories, roasting marshmallows – and gummy bears! – and overall having a good time, before sleeping in their tents.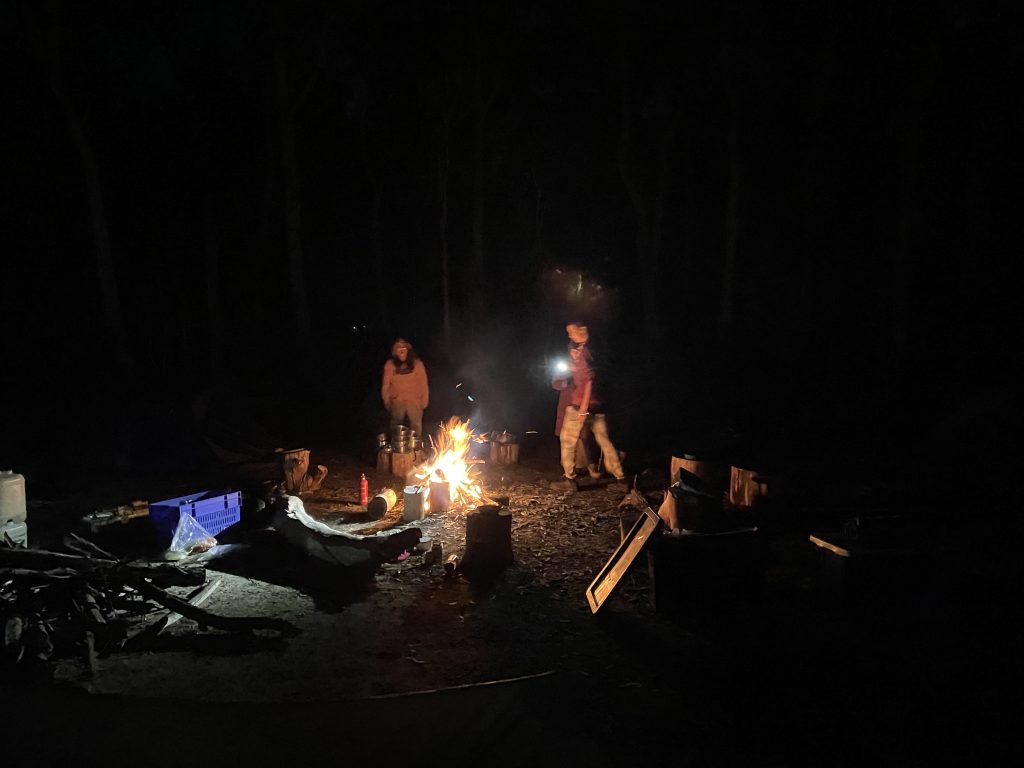 Meanwhile, over at the other end of the place, things were going quite differently. The other half of the students were treated to catered meals, with much praise to Cheffery, and a large range of exciting activities, including mountain biking, a massive and exciting flying fox, and trying their very best to balance on the ropes in the forest. They were also treated to an interesting Indigenous session. They then spent a relaxing night sleeping in log cabins, with all bedding (and toilets) provided to them.
After a peaceful night, everyone woke up for the second day of what was so far a great experience. The campers disassembled their tents and finished their hike, exploring the forest before finally arriving back at the main area, where the other students were preparing to leave for their own campout. Everyone then switched around, with the campers being treated to the meals, bedding, and activities, while the others went into the forest to campout.
When everyone woke up for the third and last day, moods were high, but many were disappointed to be leaving so soon. The campers for the second night finished their own hike and returned to the main area, while the others finished up their last activities. Everyone met up for a hotdog lunch before loading onto the buses and returning to the city, where there were many happy reunions with families and stories of personal experiences were shared around.
Overall, a great time, and many are excited to return to outdoor education in Year 9!
To read more student journalism at IGS check out the IGS Telegraph here.