At IGS, we firmly believe in fostering an environment where everyone feels safe, supported, and proud of who they are. One powerful way we manifest this belief is through our participation in Wear It Purple Day.
"I think Wear It Purple day is fun because we support all people and genders. And people can see my family. That makes me happy. Plus, purple is a cool colour." Sammy C. Year 10
In a world that thrives on diversity and inclusivity, it's crucial that we recognise and celebrate the unique identities and experiences of each of us.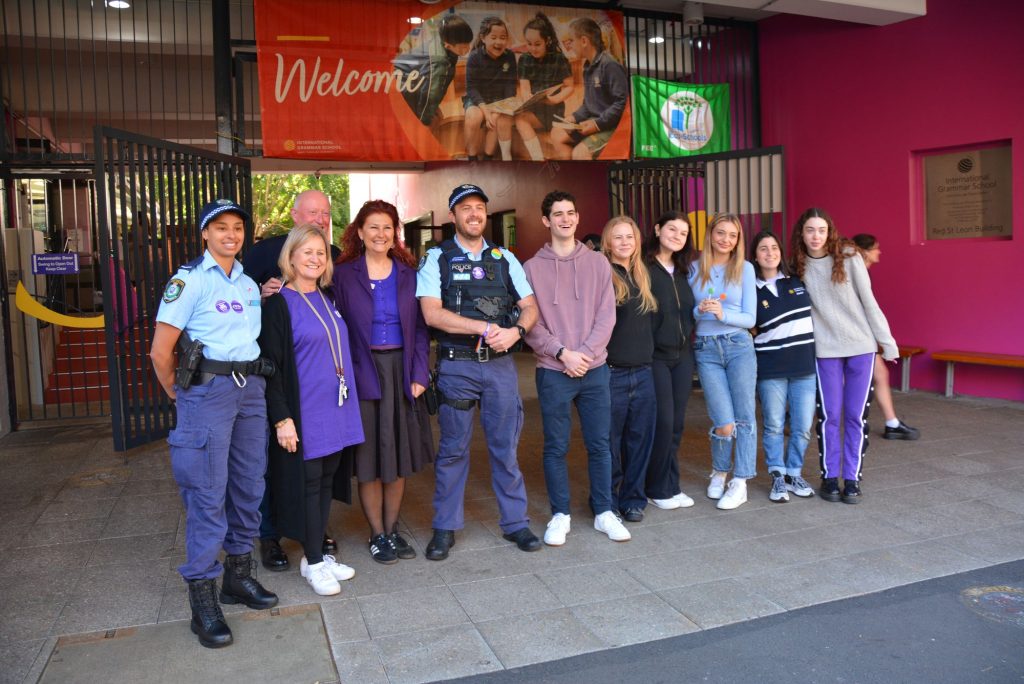 Wear It Purple Day is a special day to acknowledge the experiences of LGBTIQ+ young people to show how much we support and accept each other. We are so proud of those of us with diverse sexuality, sex, and/or gender identities.
"It's no exaggeration to say that supporting Wear it Purple Day at IGS is life changing for our LGBTQI+ students and their families. To know you are supported and valued for being who you are, will stay with our kids all their lives. Thank you IGS for supporting our kids." Hayley Dean, PTF President.
This day serves as a powerful reminder of the importance of creating a safe and inclusive environment for all. By wearing purple, we stand together in support of rainbow young people and the right for everyone to be their authentic selves.
Research undertaken by the eSafety Commissioner tells us that LGBTIQ+ people are more likely to experience online abuse. The eSafety Commissioner provides great resources to help create a safe and inclusive online environment using the online safety advice and support for LGBTIQ+ people and communities found here.
Wear It Purple strives to foster supportive, safe, empowering and inclusive environments for rainbow young people. At IGS, as we celebrate this special day, we encourage everyone to embrace their own unique perspectives, stories, and voices.
"Today is an opportunity to celebrate diversity and show support for and solidarity with our Rainbow Families and community. We are proud that IGS is not only a place where our differences are respected but celebrated as the thing that makes us unique and who we are." Noted Principal Ms Shauna Colnan.
Happy Wear It Purple Day!