Walk past the 1 Blue classroom on any given morning and you will see a horde of little people jumping up and down, stretching their bodies and dancing around at the front of the class.
While it may look like the students are practising their moves for the Primary Disco, what they are actually partaking in is Wake Up, Shake Up, a "movement break" designed to allow the children to the wiggles out, give their brains and break and re-energize for their next lesson.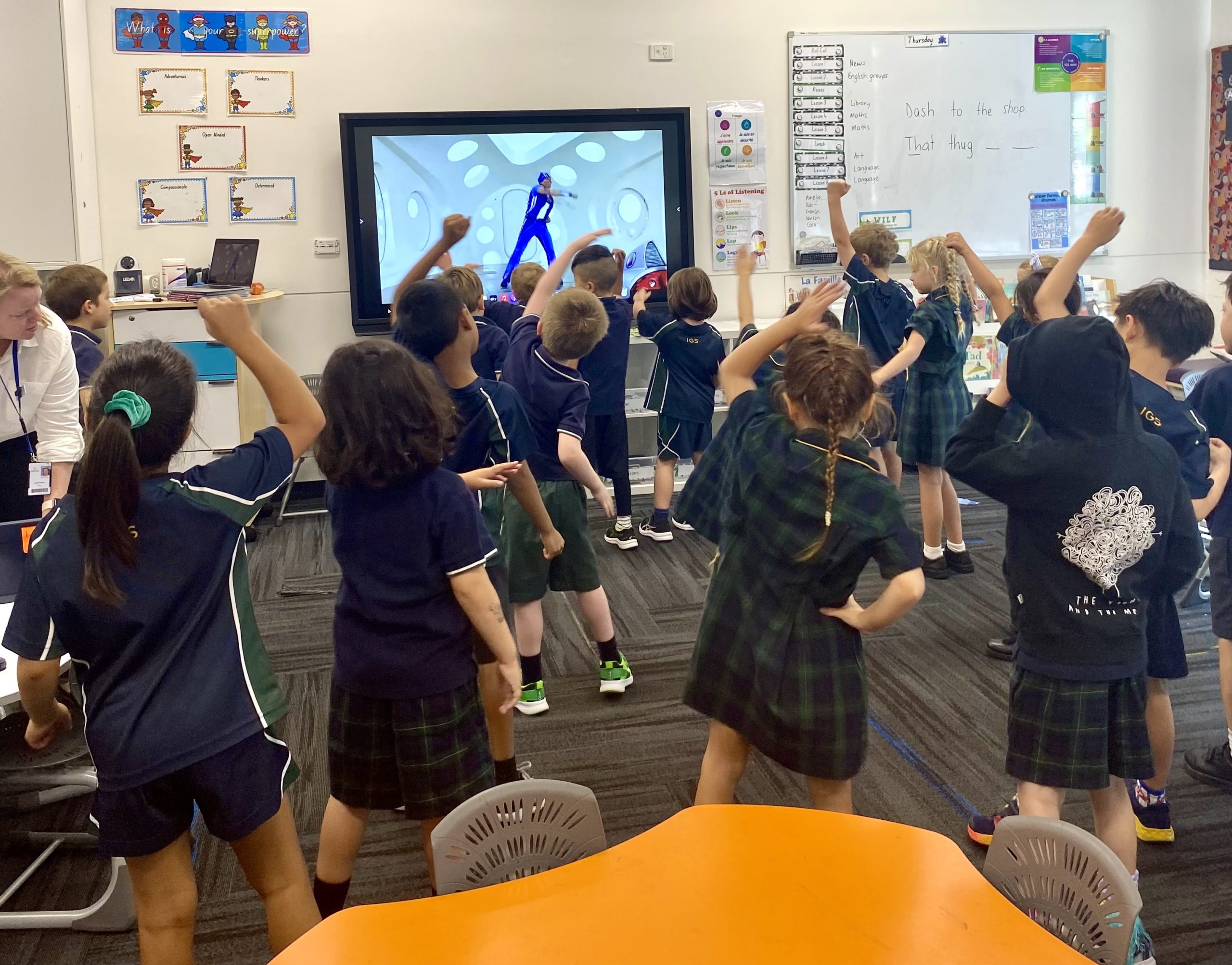 "Getting students out of their seats between periods is a great way to keep the children engaged in learning," said 1 Blue home class teacher and head of Kindergarten to Year 2 Julia Preece. 
The students clearly enjoy this daily ritual, exclaiming at various points throughout the 5-minute routine "this is my favourite part!"
It's a reminder for us all to take a brain break when we can. Thanks 1 Blue!