As students walked through the school gates on Kelly Street on the last day of Term 1, IGS was abuzz with excitement.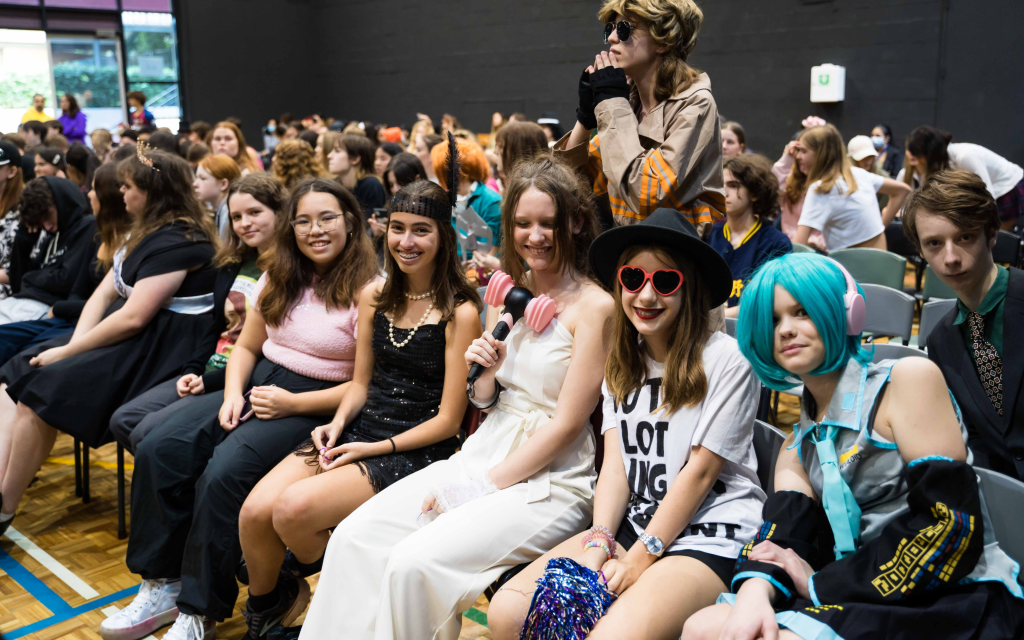 Friend groups gathered to see what everyone had dressed up in, admiring each other's impressive costumes. One student reported having woken up at 5 am to prepare!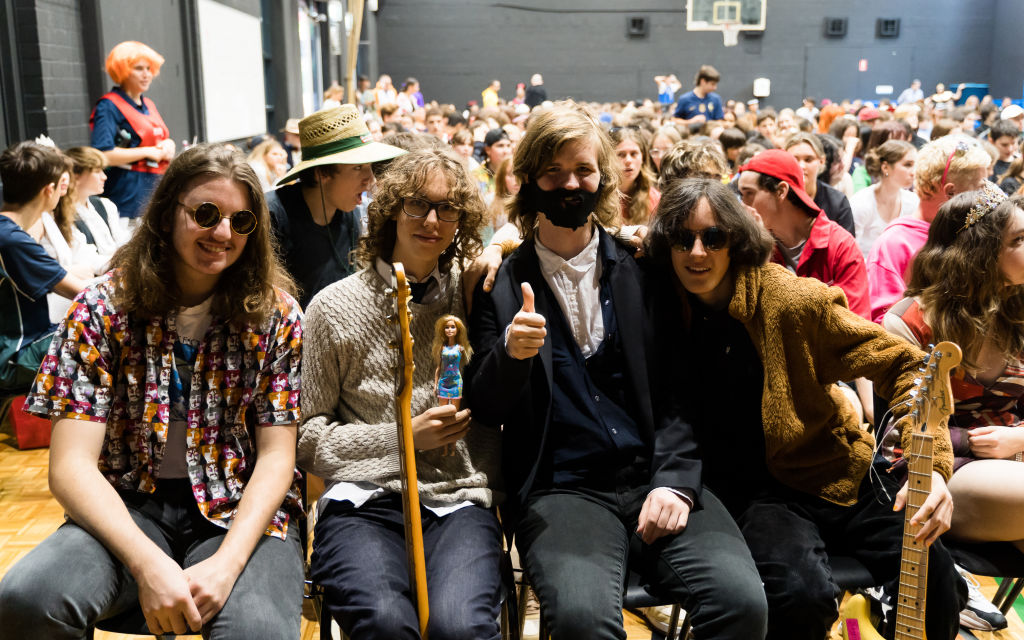 Artsfest 2023, the "Greatest Artsfest of All Time", certainly lived up to its theme. Throughout the term, House Leaders psyched up their houses for the massive event and submissions flooded in from the Tutor Groups. After two years of pandemic disruptions, students were once again eagerly preparing for perhaps the most anticipated event of the year. 
"Artsfest as a whole is an important event and institution of IGS that people can look forward to," said Head of Bamal, Brendan Gill.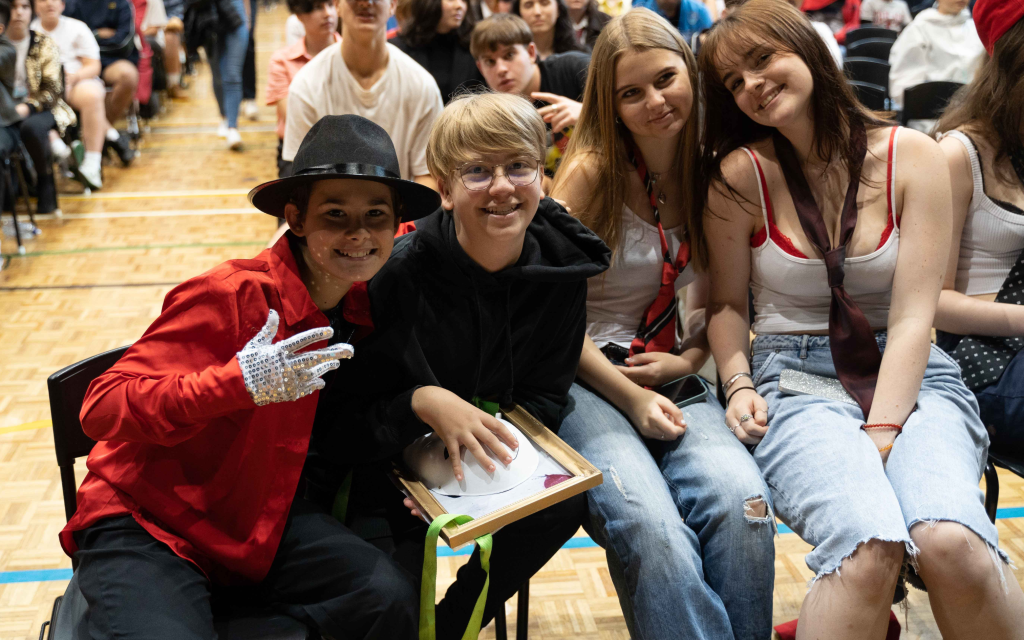 Of course, it's impossible to mention every costume, but Ghostbusters, the Wiggles, Cruella, and Stevie Nicks could all be seen walking around the corridors of the school that morning. Along with that, the Maths Department once again surprised us all with a large-scale Pokémon cosplay.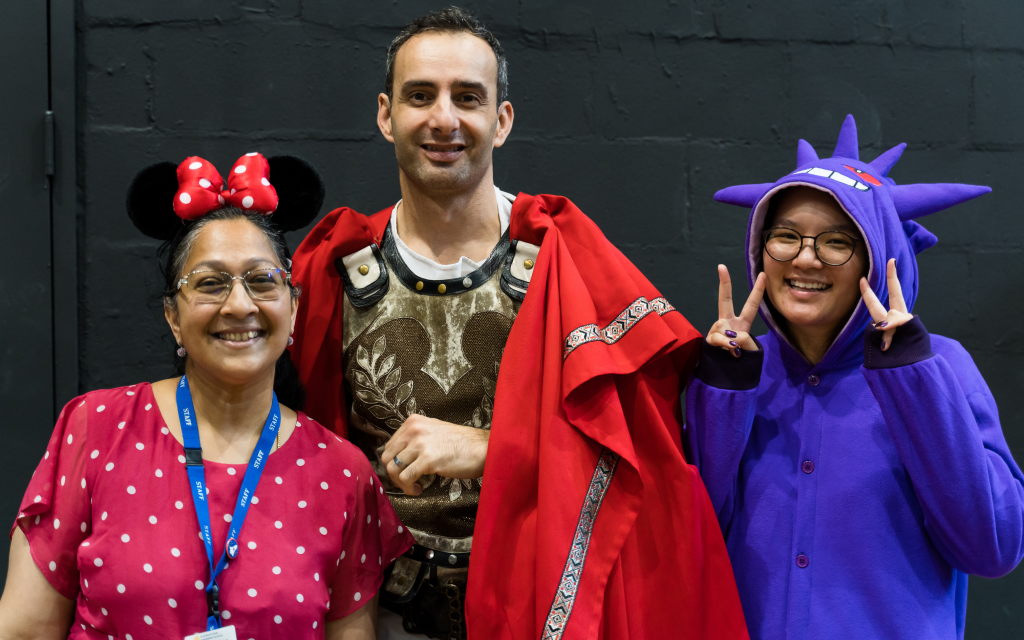 After everyone had gawked at the best costumes, the day began by perusing the artistic submissions from each Tutor Group. All of them added up to over 200 pieces of artwork, with the most impressive including a Mr Pace-themed Mona Lisa, Kuyal's detailed red-and-black goat, Bamal's "Artsfest Glasses", and detailed paintings by William Keenan, Isabelle Wilson, and Natalie Lee, all in Year 7. Lots of effort was clearly put in!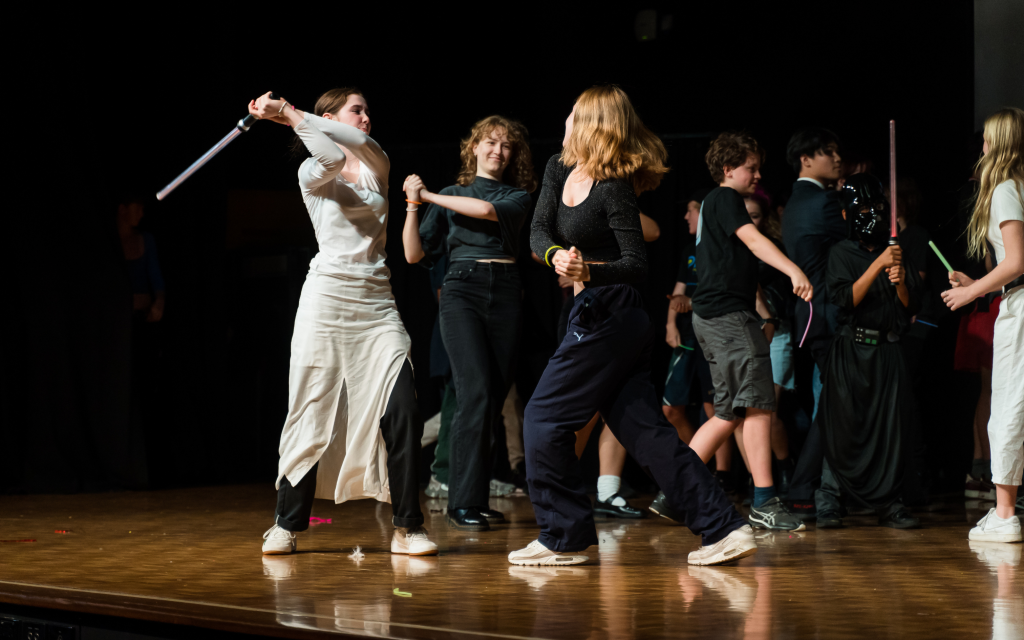 Drama and Dance were next, bringing in IGS' best actors and performers to do what they love. The Drama department gathered some great adjudicators to judge the incredible performances, which included a scene from Macbeth, a performance titled The Greatest Husband Of All Time, and dances to songs from Lizzo to Rihanna at the Super Bowl, a clear crowd favourite.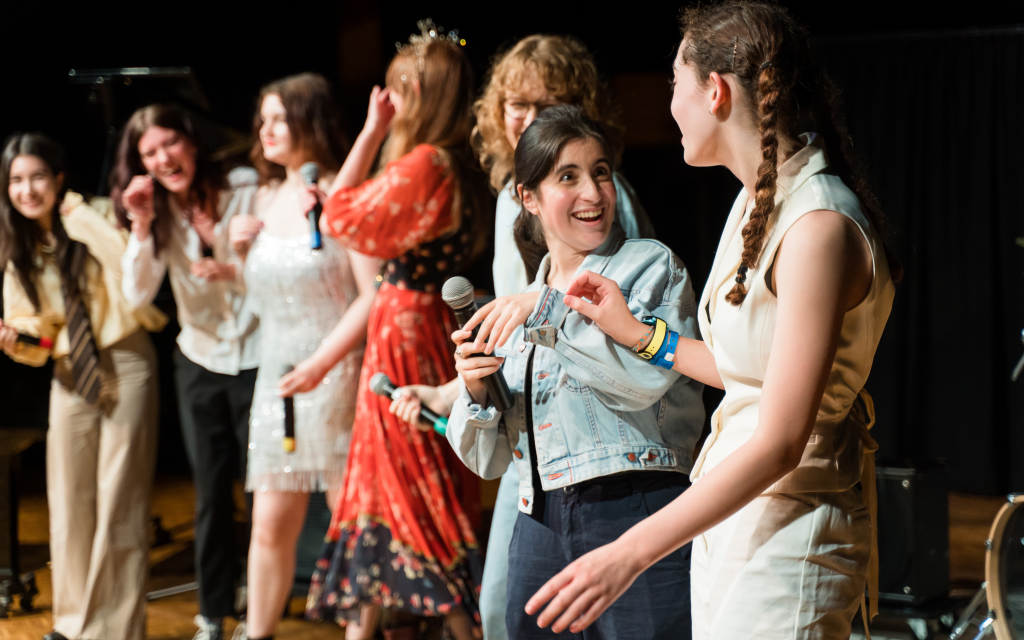 An array of stirring short film submissions were also shown, including Year 12's hilarious Film Fusion, Mr Dennehy and Mr Mandrini's Dance Battle, and a performance of Lemon Demon's The Ultimate Showdown.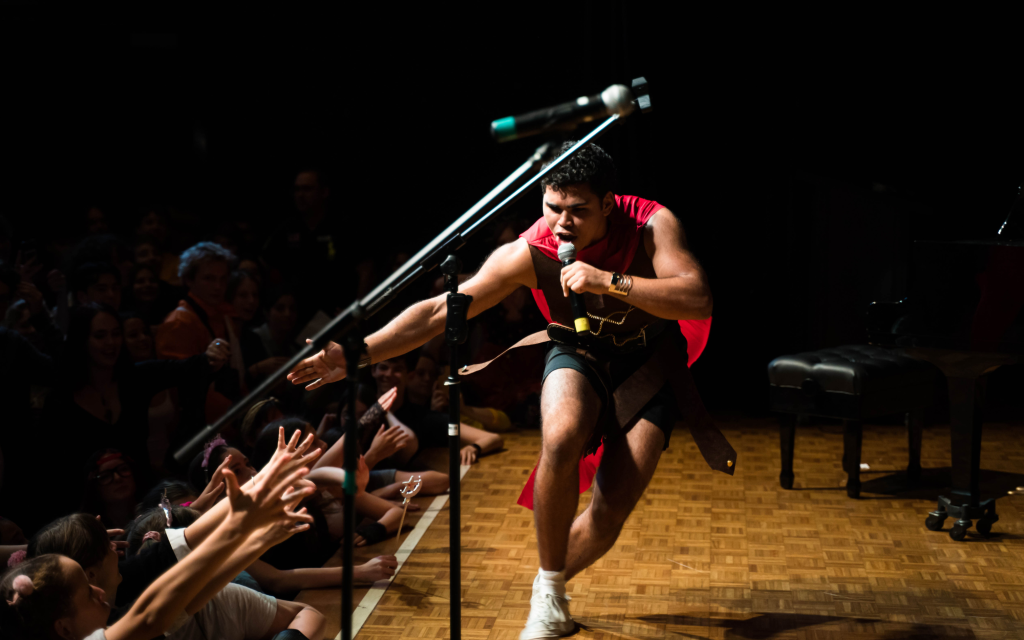 Finally, all students gathered in the hall for the Theatresports competition, which capped off the morning. IGS's best actors once again took to the stage, this time putting their improvisation skills to the test, and amping up the silliness and fun factor. After a closely fought competition, Bamal and Kuyal came away with a tie for the Theatresports crown.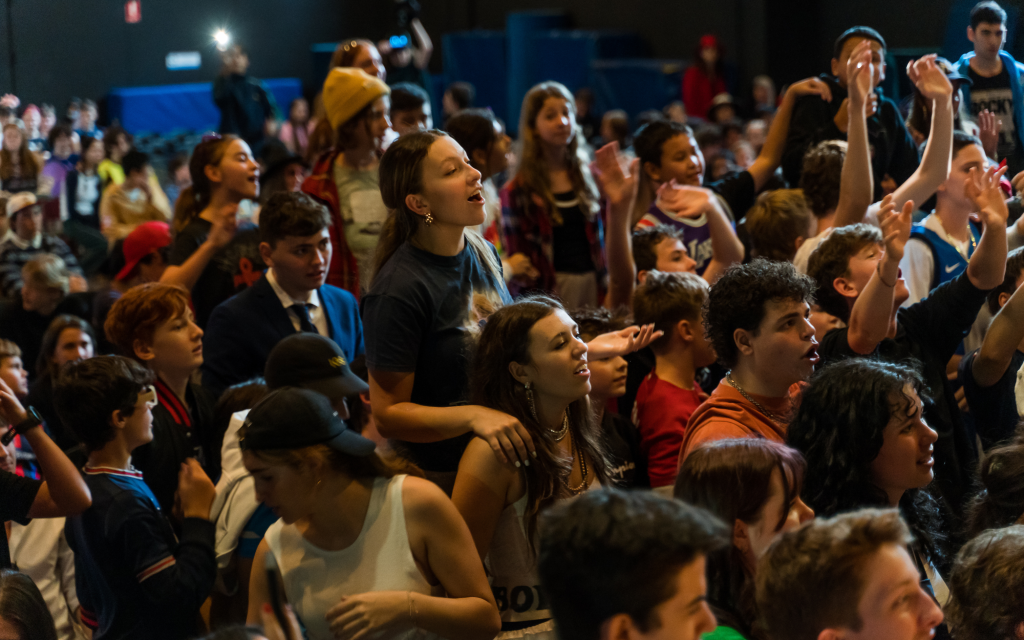 After recess, everyone crowded into the Hall for Artsfest's musical performances. Popular music took over this year as the School's musicians brought down the house with performances of songs such as Someone Like You, Hot Potato, and Fly Me To The Moon. Students got excited with many running to the front of the hall to form a mosh pit, standing on chairs, and forgetting everything just to have fun.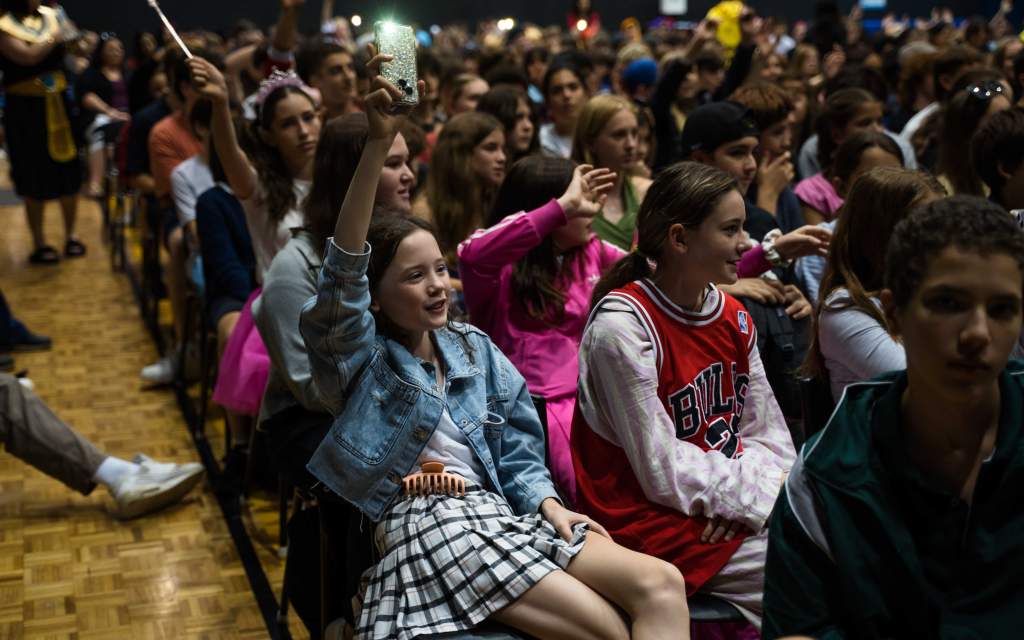 Alice Russell's performance of P!nk's Who Knew drew large cheers from Year 8 students, and everyone else was quick to join in as awesome performances piled up, culminating in the much-awaited comeback of the Bay Street Boys who returned for a finale of Bye Bye Bye.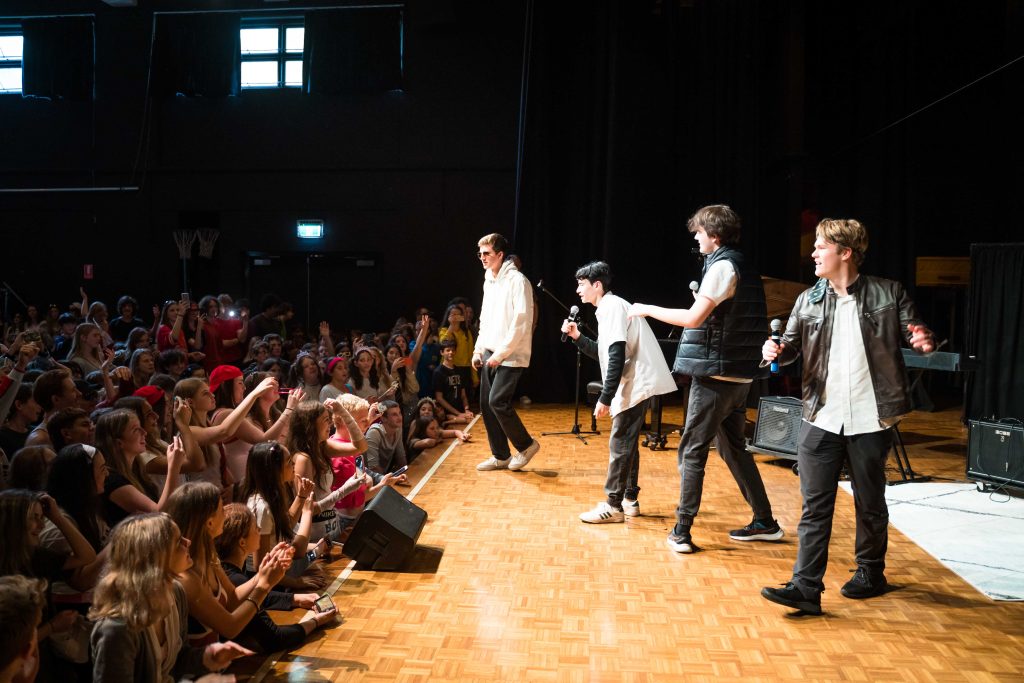 The day concluded with the Whole House Performances.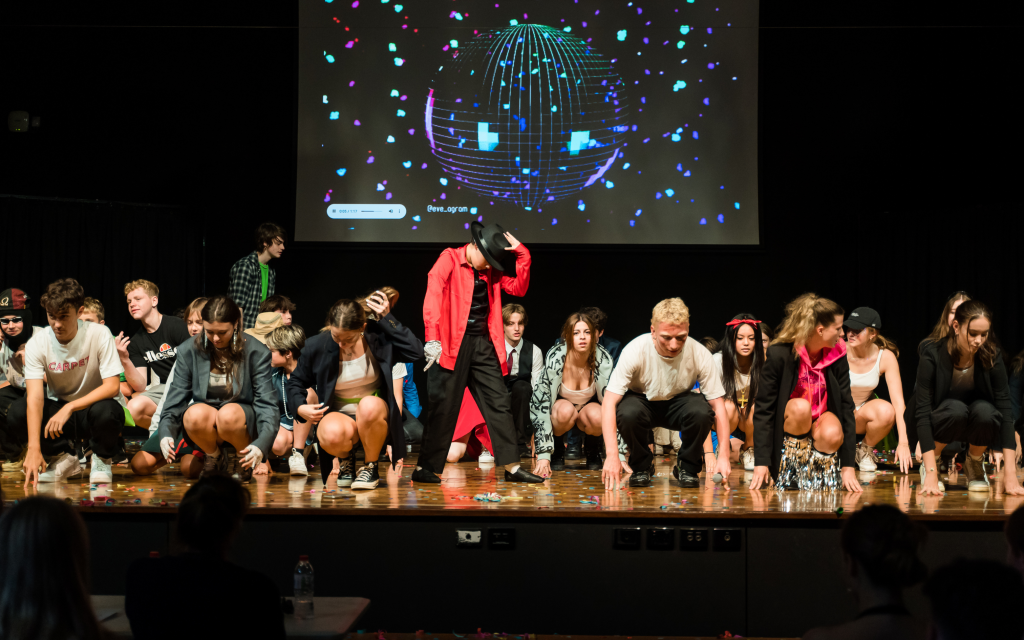 Gura took a zombie apocalypse theme as they projected humanity's greatest achievements, Kuyal simulated a TV show before the entire house descended the stage for a finale dance complete with "GO KUYAL" banners and confetti to finish the performance with a bang, and Baado had an entire storyline of a musical council as the greatest of this generation debated who would make the cut.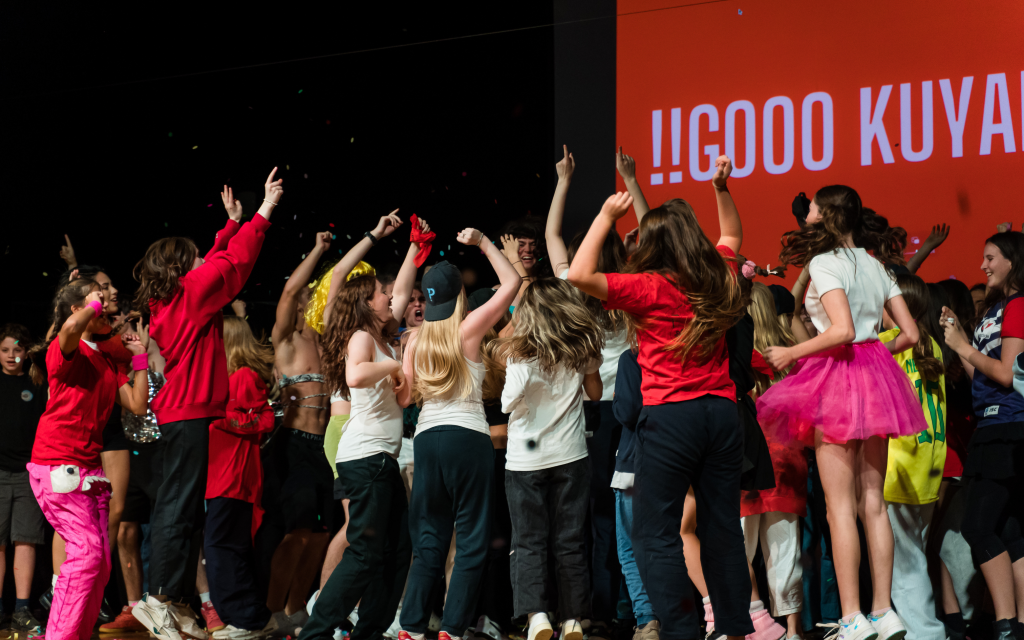 Bamal concluded the day's displays with The Search for Mr Gill, an inspirational and comical odyssey as Bamal's leaders looked far and wide for their missing Head of House.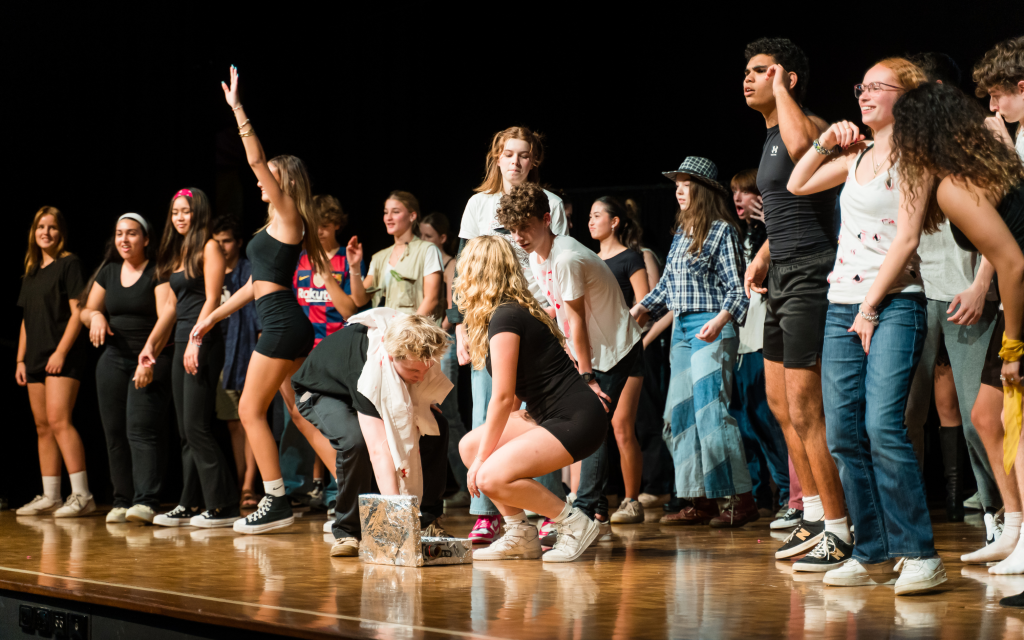 Bamal's quest concluded with a performance of ABBA's Dancing Queen, to which many in the audience sang along.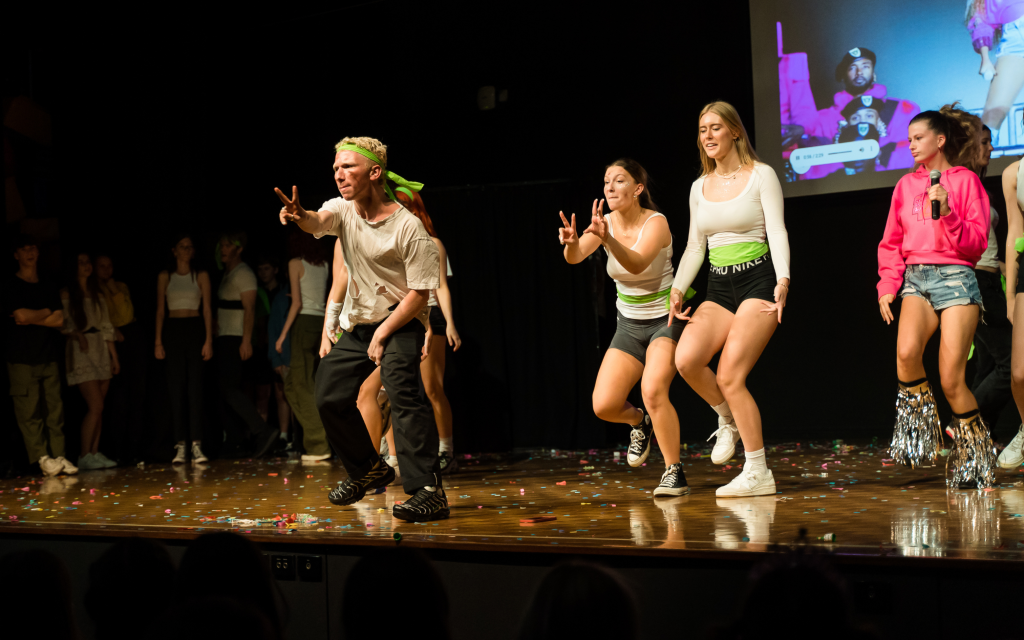 "Artsfest is a really great event to bring people together. I talk to a lot of people I don't know, and it really gives us a sense of IGS community," said Alexander Johnson, Student Leader for Bamal.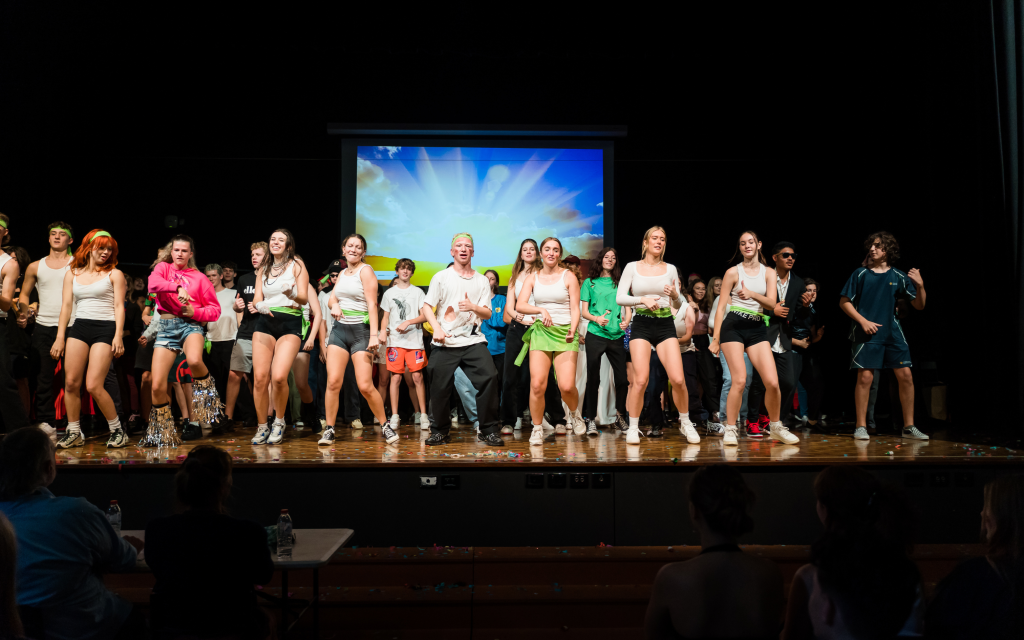 Congratulations to Baado for winning the entries and Gura for winning the Whole House Performances.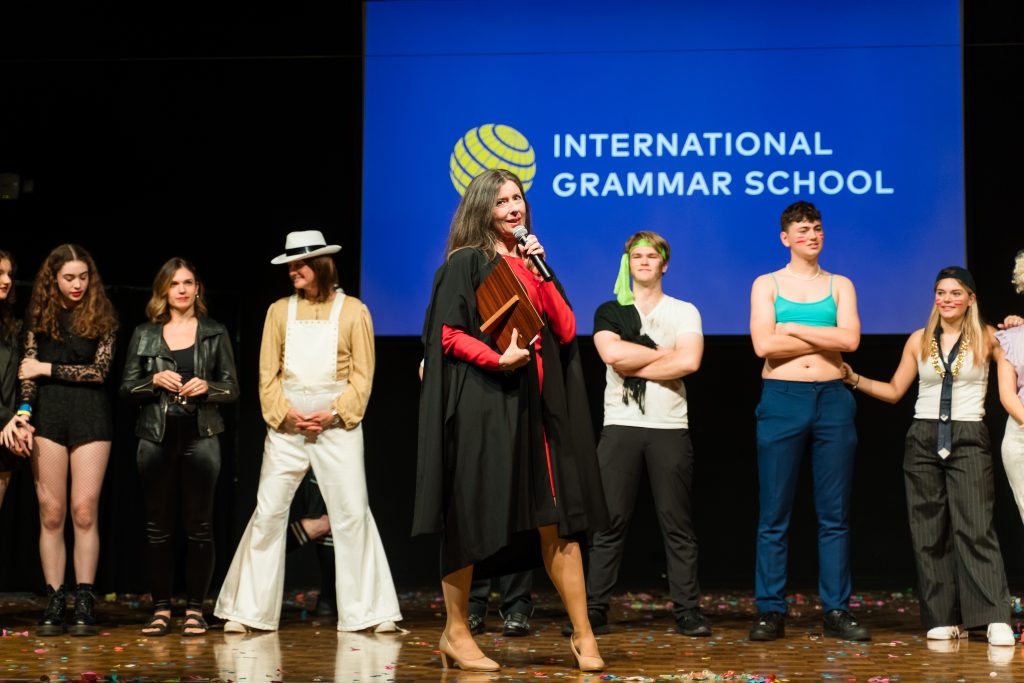 Good luck with next year!
To read more student journalism at IGS check out the IGS Telegraph here.