On Monday, Principal Shauna Colnan and Head of Finance Hannes Roos welcomed to The Retreat BVN architects Phillip Rossington and Nick Souksamrane, Project Manager Ed Ramon-Kane and Urbis Town Planner Andrew Harvey.
The brief was to explore the site in preparation for the submission of a comprehensive, high quality Development Application to change the use of the property from Residential to Educational Facility or School Use.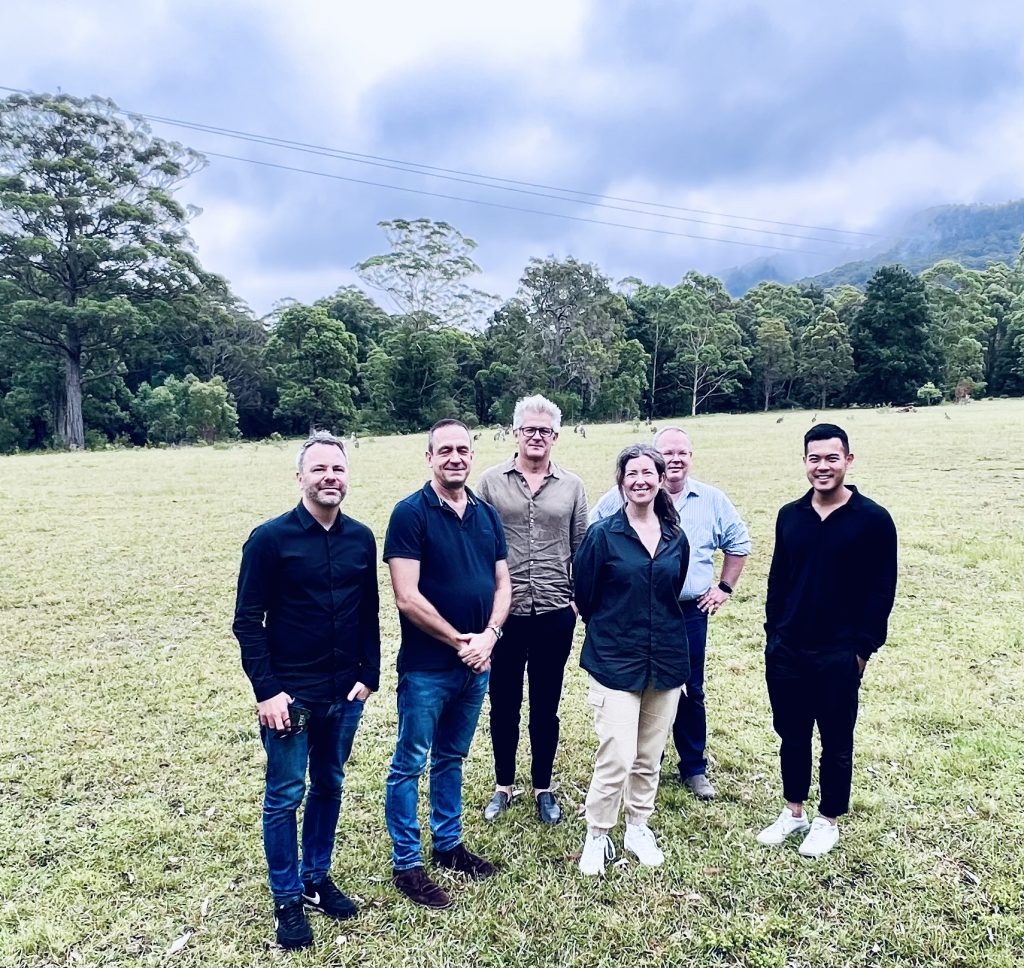 The team walked the property, stopped at the paddock and discussed what a bushfire-safe refuge might look like on the site. 
As part of the due diligence process, fire consultants advised the School that construction of a refuge will be required at The Retreat to comply with the stringent bushfire safety requirements for the property which is zoned Rural Landscape. 
"It was important and exciting to start the conversation about a multi-purpose, beautiful and sustainable building design that will ensure The Retreat is a safe place for our students and staff over the years to come," said Ms Colnan.
"Wildfires swept through the Valley in early 2020 and while this property was not damaged, other properties along Jacks Corner Road were and we know what can happen. The safety of students and staff is our highest priority as we establish The Retreat as an educational facility."
"We look forward to taking the conversation about the refuge to the broader school community in the months ahead as we continue to envision and plan a building that will provide safe refuge in the event of a fire while also being an inspiring and flexible place of learning and coming together for all who spend time here."