The music Department is excited to announce an exciting new initiative, based on student leadership by our Year 12 student Henry Egan (brass), and supported by Samantha Lee (strings) and Sami Lightfoot (woodwind).
The new initiative, a student-led sectional rehearsal for the Music Ensembles Program, will be led by Senior Students during Tuesday Lunchtimes in Week 4 and Week 8 each term. The first session is planned for this Tuesday 21 March (from 1.15pm to 2pm) in K311 and K307 commencing with sectionals for the IGS Orchestra.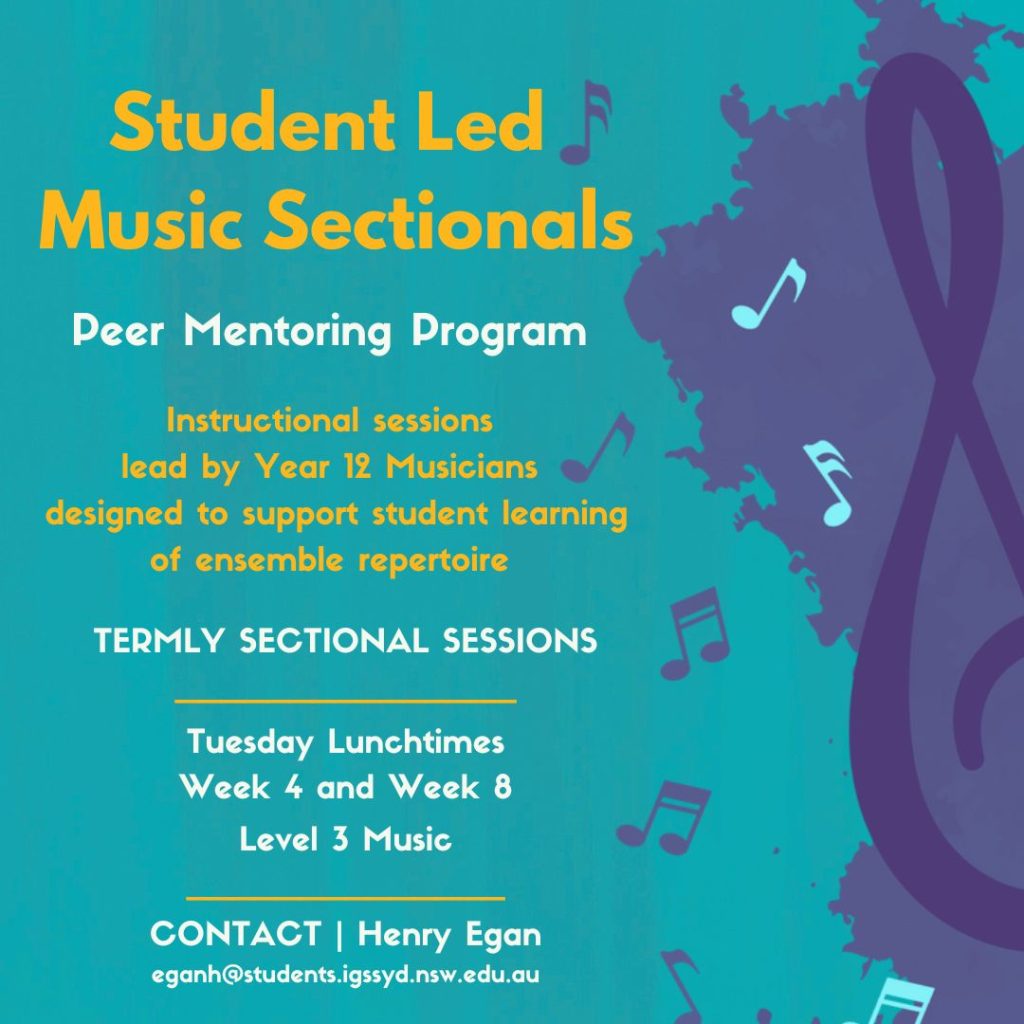 "We aim to guide students with methods of practice, technical skills, and sight reading as well as try our best to assist them with any areas they wish to improve on," said Henry, a skilled trumpet player who will lead the brass section. 
"By having each sectional student-led, we hope to see a better bond between the students in ensembles and create a greater sense of community.
"As Roger Waters of Pink Floyd once said, 'Through better communication and teamwork we will be the best!' That's million-dollar advice right there."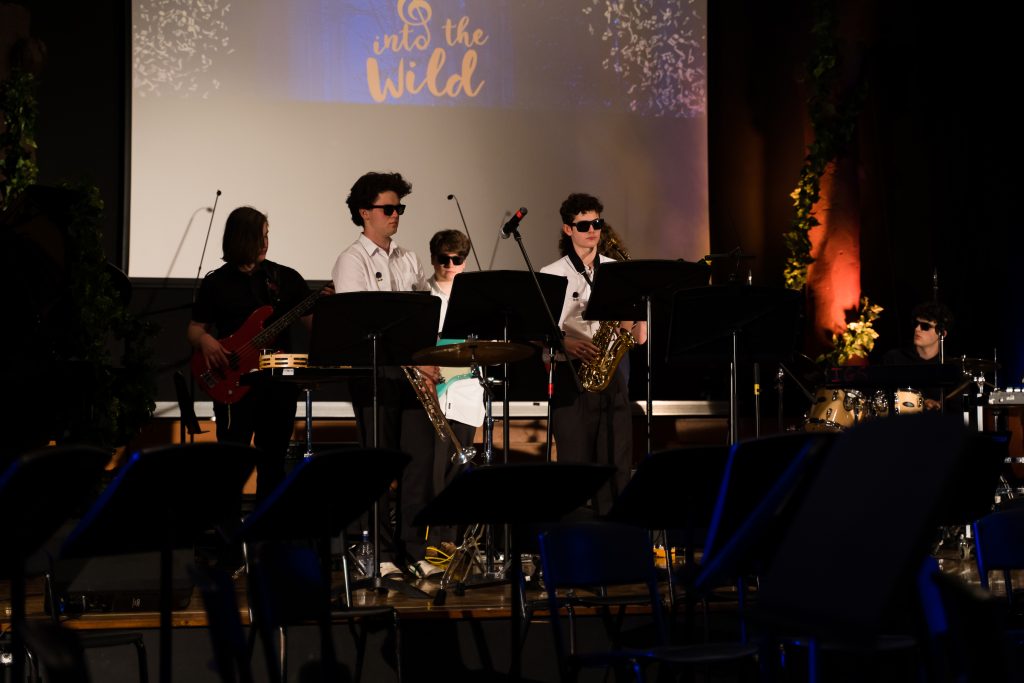 Henry explained that the plan is to build and develop each orchestral section, and have some fun, outside the scheduled practices. 
"As for the other ensembles, we plan to develop the idea of sectionals with the senior orchestra first, and from there measure the success and see where else they may be implemented." Harry concluded "we want to build not only the skills of our musicians but also the cohesive sound of the entire orchestra." 
According to Director of music Darren Kuilenburg, "there is so much to be gained from the transformative power of peer mentoring and student leadership programs."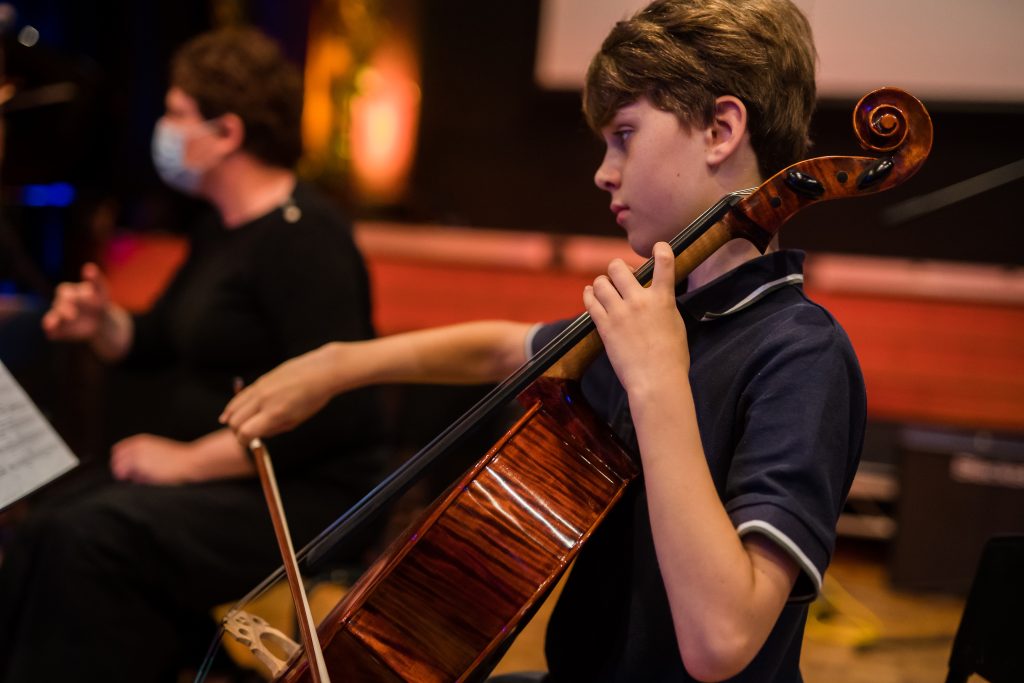 "Instructional practices through peer mentoring in Music Ensemble contexts allows students to become effective communicators and aspirational figures for younger musicians."
Importantly, Darren points out, these instructional peer-mentoring practices aid with diversity, equity, inclusion, and access, so that all students continue to be valued and recognised in the scope of learning within the music ensemble program.