The IGS B Kinder Day celebrations, planned by Junior School leaders all term, included chalking kindness messages at the school gates, writing cards and messages to local friends and UK children, shirt-signing, games and more.
IGS welcomed PTF volunteers who sold bright IGS Keep Cups and promoted the IGS Film Festival.
The Primary School also welcomed 2021 Head Girl Grace Truman, an ambassador for Australia's B Kinder Day, to speak to our Primary School assembly. Grace is studying Science and Arts at UNSW and planning the final series in her Amazing Grace show, which will be filmed at IGS in December.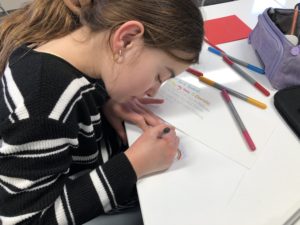 Grace and IGS have been involved with Fly High Billie for a number of years through B Kinder Day in memory of Billie Kinder who died in a tragic accident. It is Billie's artwork which is featured on the cards our students write to others. The message of the value of kindness continues to grow.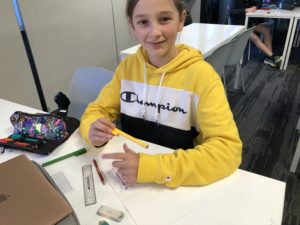 "I hope today you spread messages of kindness," Grace said. "Know that your actions are powerful and are making a difference."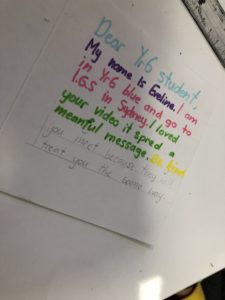 Head of Primary School Colin Bird shared a message to our students from UK Kindness Ambassador John Magee: "A greeting, gesture or a giggle … leave other people feeling better than before they met you." ❤️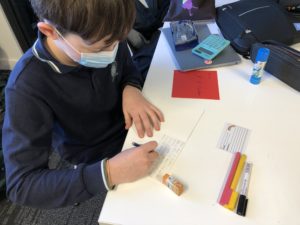 Henry: We had so much fun delivering all the activities we planned to all the classes around the School.
Arlo: It's exciting.
Henry: It's really nice to get the whole school involved.
Isabelle: We have to really cherish these moments. I know just by looking at these drawings that many people are thinking about kindness today.
Asher: It's important to be kind every day, all year.