Over the Term break Year 12 student Myles Donnolly created a vibrant mural in the Year 12 Study Space. Working over a period of three days Myles used his talents in street art to create an artwork with spans an entire wall of the room.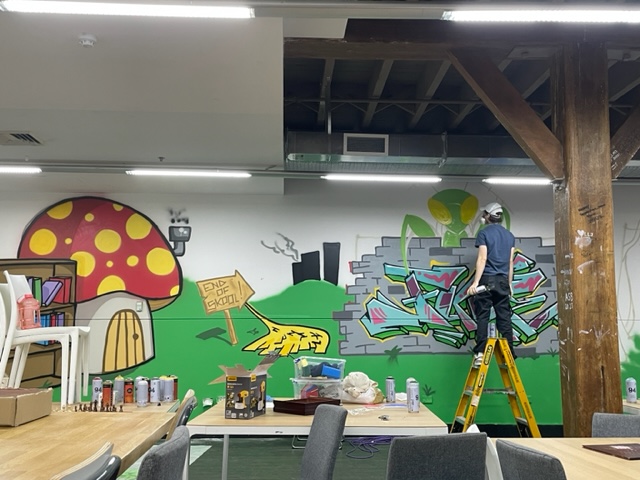 "It was wonderful to see the joy on the Year 12 students' faces as they arrived at school this Term to a revitalised space," said Head of Year 12 Stephen Pace. "The feedback from students has been very positive."
The artwork brings a sense of fun and vibrancy to the Year 12 Study Space and will be enjoyed by our senior students for years to come.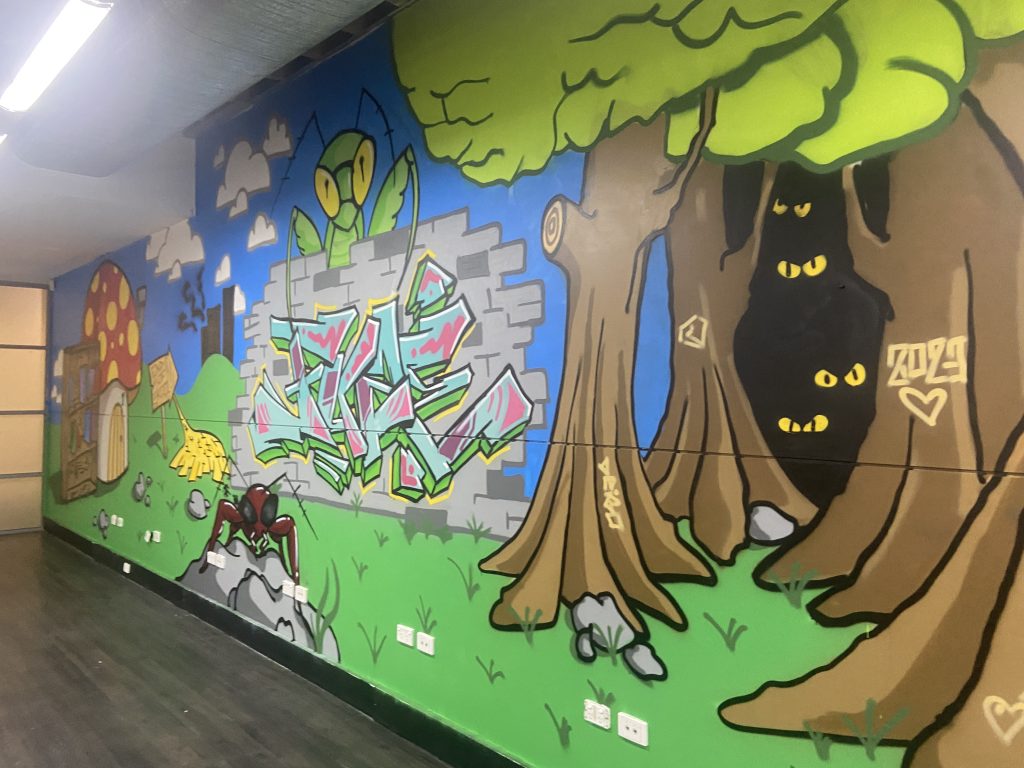 Director of Art and Design Sandra Veljanovski said the mural was "a great opportunity to showcase the exceptional talents of Myles with a well-needed art injection into the Year 12 space".
This mural is the second Myles has created for the School. Click here to see Myles earlier work which graces the Level 5 Basketball court.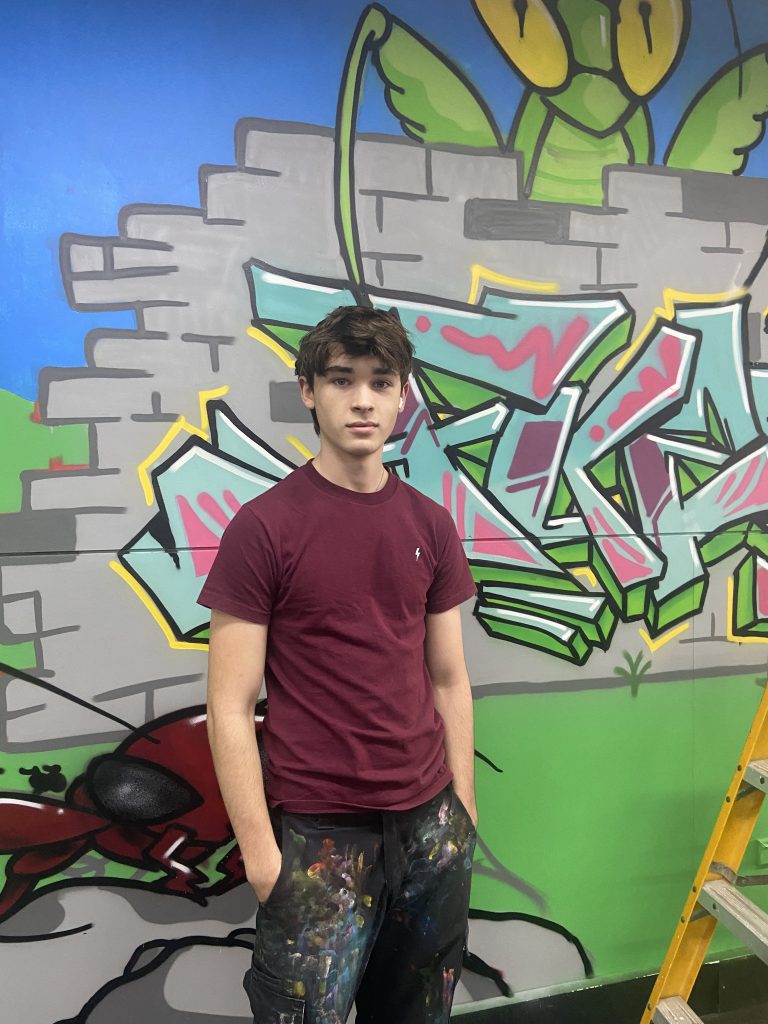 Thank you to Myles for giving up his time over the holiday break to create this artwork!