Congratulations to IGS Italian teacher Ms Sabrina Casu for achieving a personal best at the prestigious 2023 Chicago Marathon on 8 October 2023.
Ms Casu said competing in such a prestigious marathon was quite unexpected. "I ran the Sydney Marathon in September 2022 in 3h21'05" and I ranked third for my age group. Later, I received an email telling me that if I ran another marathon with a similar result by the end of the year I could qualify for the Abbott Wanda Age Group World Championships in Chicago in October 2023.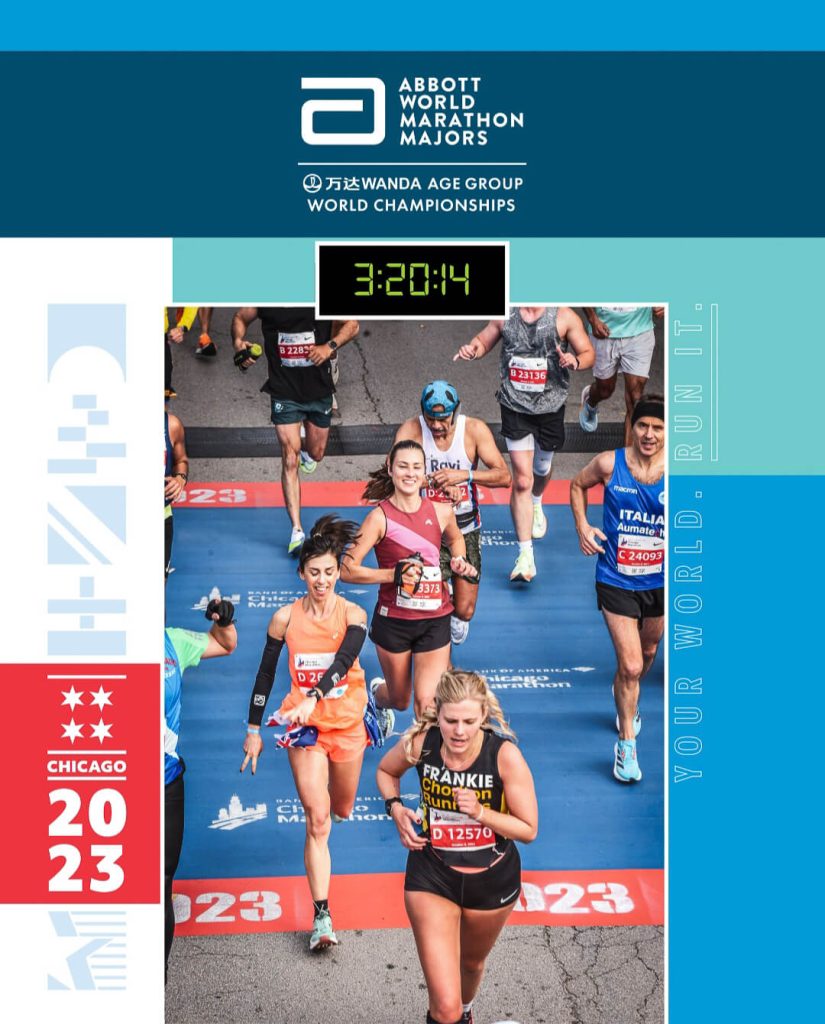 "I couldn't believe that only after running my second marathon I was already so close to run one of the major marathons, Chicago!"
Ms Casu's experience proves that opportunities can arise at the most unexpected times and that if you dream big you can achieve incredible things in life!
"The Sydney Marathon was my second marathon, the first one was in Canberra in April 2022. Running a third marathon in the same year was not planned and a bit challenging, but it was necessary if I wanted to qualify for Chicago. I then spoke with my running coach and together we decided that I could not miss such a great opportunity.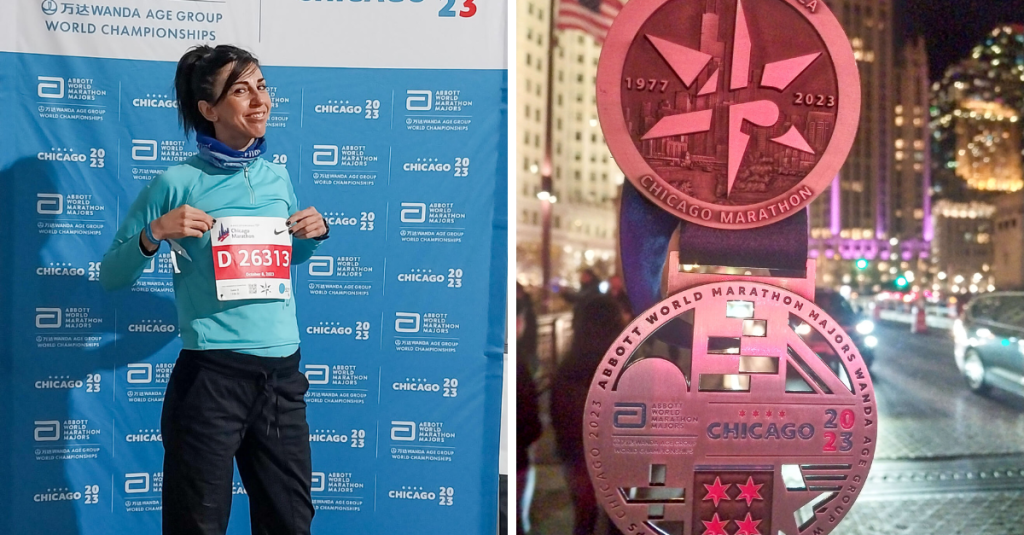 "After a few weeks of recovery I started training again for my third marathon, Pisa, Italy, 18 December. I finished the race in 3h22'22" and I had high chances to qualify. At the beginning of January I received the email from the Abbott WMM: 'Sabrina, you have earned the opportunity to claim a place on the start line in Chicago'. I was driving, I stopped my car, I cried, I shouted for joy and I texted all my friends to tell them the news. That was the beginning of my big dream.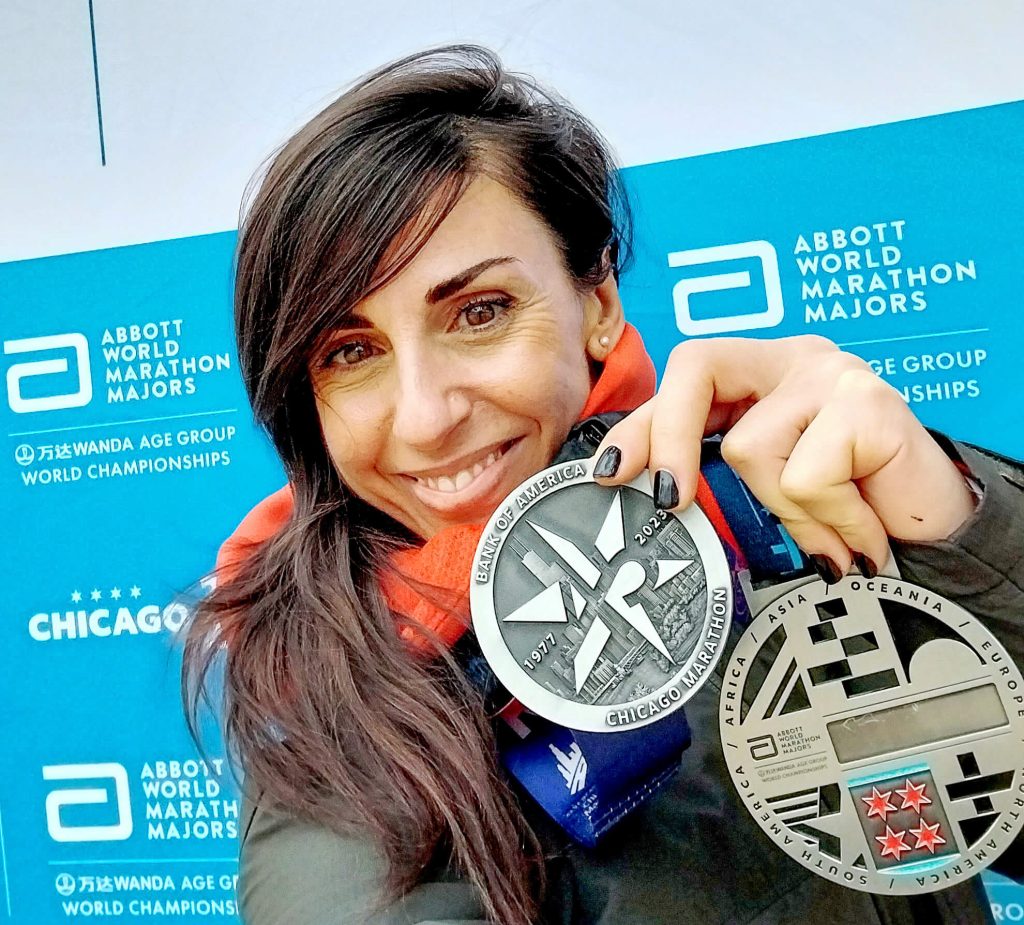 "The Chicago Marathon was my fifth marathon (the fourth was Brisbane in June 2023) and I finished it in 3h20'14". I achieved my personal best and I am proud of it. The race was spectacular for so many different reasons, but there is one thing that impressed me and that will remain ever vivid and heartwarming in my memory. The atmosphere before, during and after the race was electric, vibrant and contagious. An impressive number of spectators was there to celebrate us, cheering for us, singing, and dancing. I saw so many encouraging signs and posters and heard so many supporting words, street after street, mile after mile. Those people, with their presence, were telling us 'We know what you did to be here. We know how much effort, sacrifice, dedication, passion, resilience and perseverance you put into this and we are here to celebrate you because you deserve it!'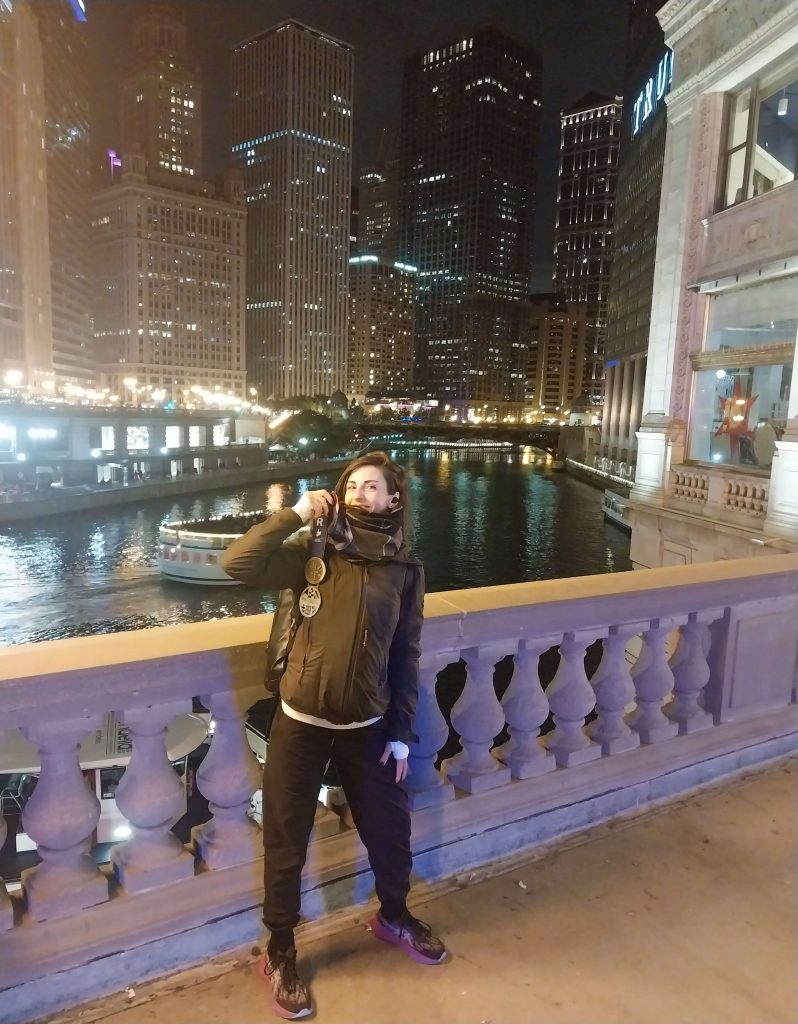 "So, to me, the Chicago marathon was a way to remind me what I am capable of and a celebration of my big love for running. After all, if I am who I am and if I do what I do in my life it is also because of all the energy and the motivation that I receive from this sport and thanks to all the lessons that running has taught me."
Thank you Ms Casu for sharing your inspiring experience with us. We look forward to hearing more about your running in the future!