This week Kindy Japanese students relished the opportunity to celebrate and learn about Setsubun. 
Setsubun is a traditional festival whose name translates literally to mean 'seasonal division', referring to the day just before the first day of spring.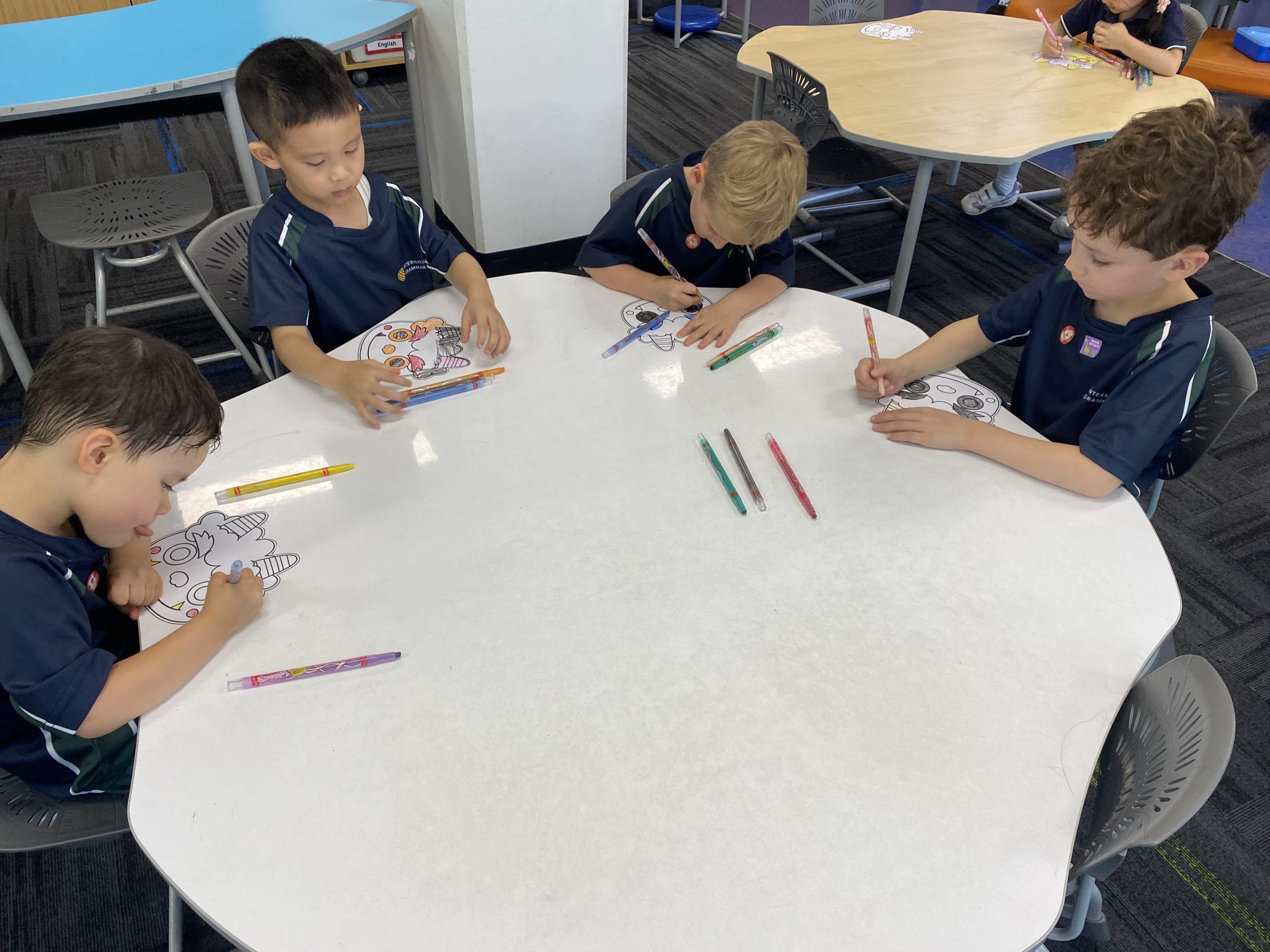 Often referred to as the bean-throwing festival, people in Japan mark the occasion by throwing roasted beans around the house saying "Oni wa so to! Fuku wa uchi!" (Devils out, happiness in) to drive away the evil spirits that bring misfortune and bad health with them and bring luck. 
"It is common for a member of the family to wear an oni (ogre)'s mask and other members throw beans at him or her," explained Kindergarten Japanese teacher Machiko Ohta, who created an activity where students created their own oni to mark the celebration.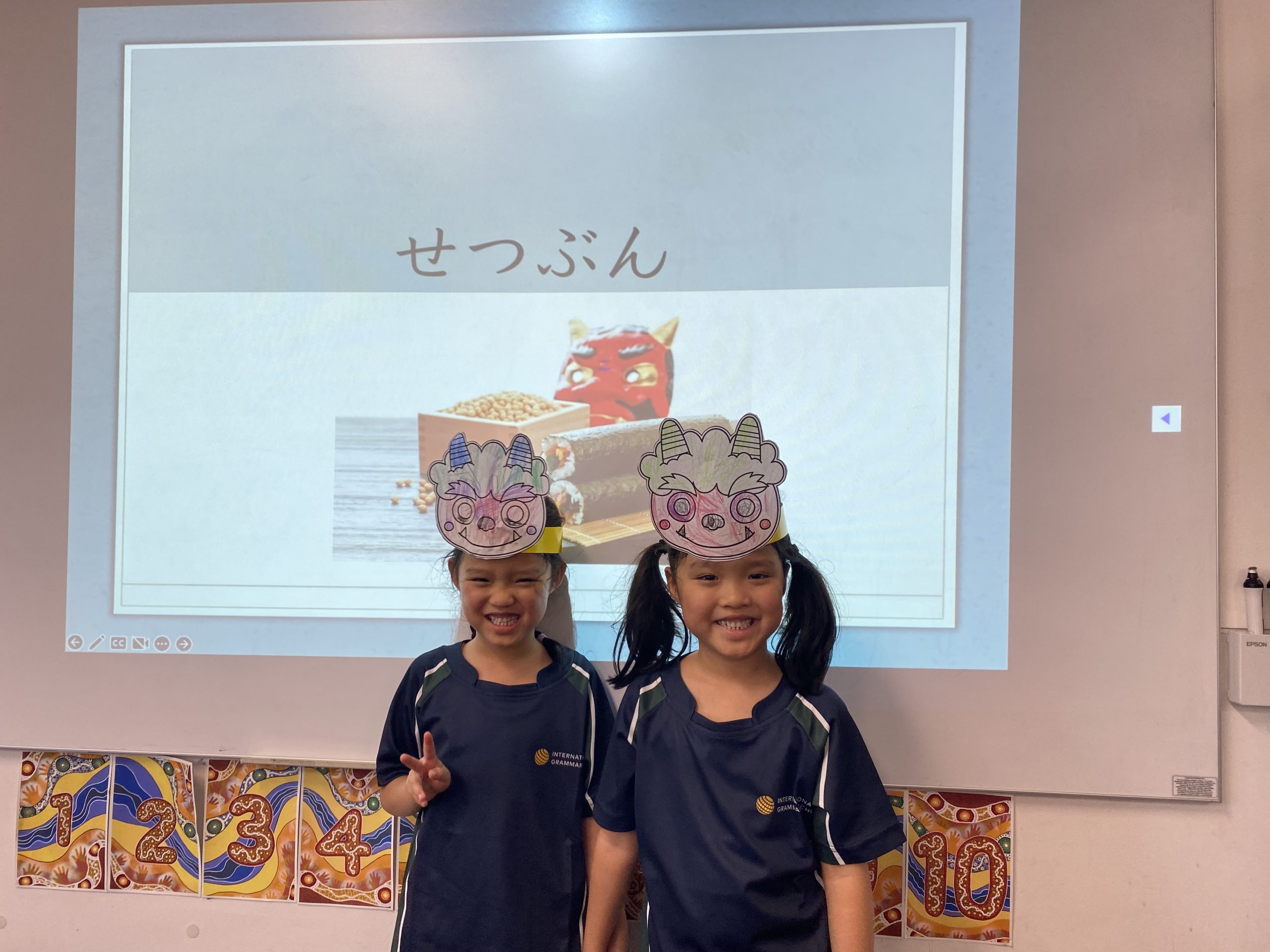 Wearing their masks, students practised calling out "Oni wa so to! Fuku wa uchi!" to each other, inviting a generous dose of good fortune into their classroom. 
"The students loved the opportunity to take part in this tradition," said Machiko sensei.