During the first week of our Term Break, our Years 8, 10 and 11 Volleyball teams participated in Secondary Schools Cup, with great results as Director of PDHPE, Sport and Outdoor Education Simon Board reports.
Years 8 and 10 Schools Cup
On Friday 23 June, IGS competed at the second Schools Cup for Years 8 and 10. Three squads took to the court, a Year 8 Boys team, a Year 8 Girls team and a Year 10 Boys team. This was the first competitive volleyball tournament attended by most students, and the excitement was palpable on the bus into Olympic Park. 
On the court, all teams showcased the techniques and skills they had worked on throughout the available training sessions before/after school. All the students can be proud of the effort they displayed on the day, as they were the underdogs in most of their matches due to the strength and experience of other competing schools. 
A special shoutout is deserved for the Year 8 Girls squad, who played out a tight match against West Pymble High. Coming back from a first set defeat, the team would tie the match 1-1 after a 13-12 set win, then narrowly fall short in the final set 16-14.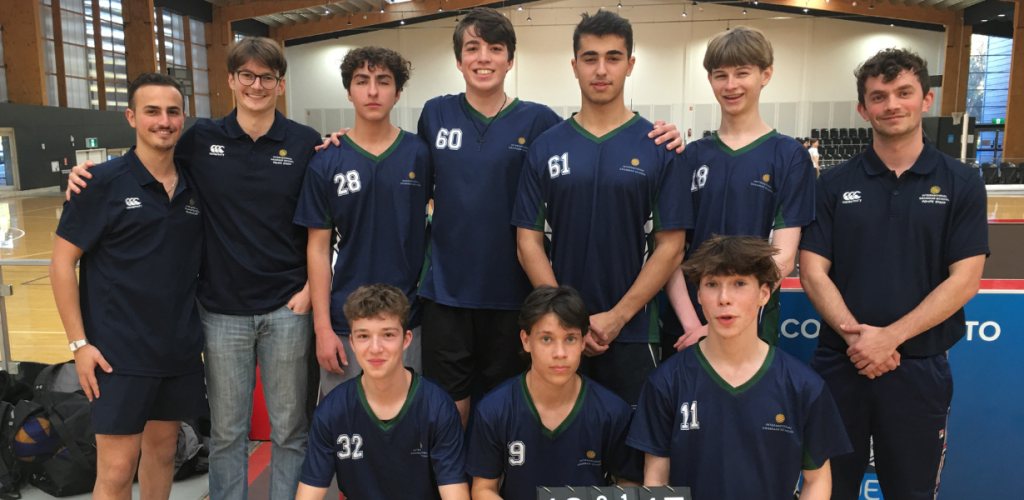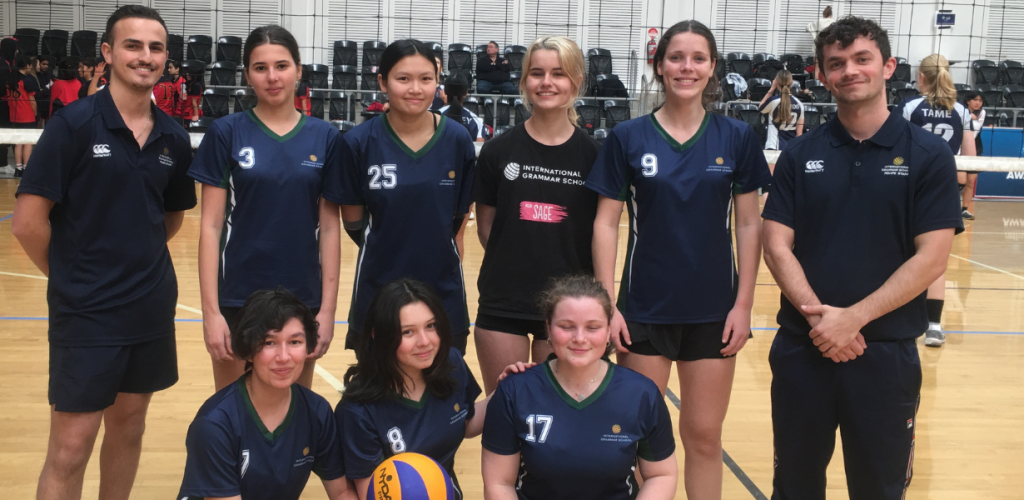 Year 11 Schools Cup
On Monday 26 June, IGS capped off a week of volleyball with the final NSW Volleyball Schools Cup. Two IGS squads attended the event, with a Year 11 Boys and a Year 11 Girls squad set to compete. Many of these students have been training at the sessions offered by the school for several years, so it was a great chance to showcase their abilities and stack them up against others in their age group. 
The Year 11 Girls would face a tough opening group, including powerhouse volleyball schools St Scholastica and South Sydney High. The Girls team played competitively against all they faced, always keeping a positive and uplifting attitude, which other staff members commended. This paid off in their final group game, where they defeated Barker College 2-1 and claimed fourth overall in their division. 
The Boys team responded well to a late scheduling change that saw the first and second divisions amalgamated for their age group — playing six games throughout the day whilst utilising complex volleyball formations and techniques. At the end of the day, the boys would also taste victory, defeating Trinity Catholic College in the ninth playoff decider. 
All three volleyball coaches are immensely proud of the Year 11 group, who sacrificed a day of their school holidays to attend the event and adapted to the lessons and instructions given to them on the day well.