"Perhaps it was the newly laid tartan track, but the IGS team excelled. Our athletes produced some scintillating results," said PDHPE's Emily McLachlan.
Congratulations to the following students.
Penelope Butler: First Girls 15 200 run (30.43sec), 2nd Girls 15 100m run (14.63sec)
Thomas Baker: Second Boys 18+ 200m run (25.41sec), 1st Boys 18+ 100m run (12.34sec)
Elka Donnelly: Third 15 Girls 1500m run (6.09.33sec)
Jake Hardiman: First Boys 18+ 800m run (2.22.91sec), 1st Boys 18+ 1500m run (4.57.22sec)
Joshua Isbister: Third Boys 18+ 200m run (25.95sec)
Marley Pienaar: Third Boys 18+ 100m run (12.79sec)
Chloee Schaller: Third Girls 13 100m run (15.04sec)
Jasper Sheering: First Boys 18+ 400m run (57.31sec)
Emilia Williams: First Girls 14 800m run (2.35.76sec), 1st Girls 14 400m run (1.05.70sec)
Boys Open 4x100m relay team 2nd (Thomas Baker, Joshua Isbister, Marley Pienaar and Jasper Sheering) (48.75sec)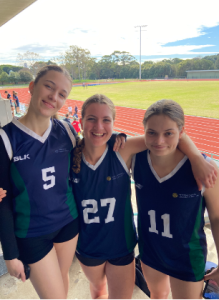 Out on the field, our athletes also excelled. Some fantastic results from the day included: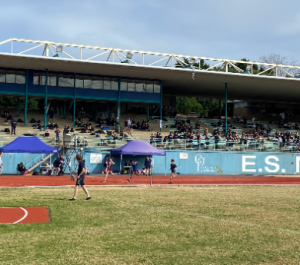 Janna Ayache: Second Girls 14 Shot Put (7.48m) 
Genevieve Egan: First 13 Girls High Jump (1.24m)
Joshua Isbister: First Boys 18+ Long Jump (5.63m)
Tyronne Johns: Second Boys 14 High Jump (1.45m)
Isabella Langlands: Second 12 Girls Discus (15.02m)
Jake Travelyan: Second Boys 17 Javelin (26.07m)
Emilia Williams: First 14 girls Discus (19.07) out throwing her nearest competitor by a whopping 2.3m, first 14 Girls Javelin (16.54m)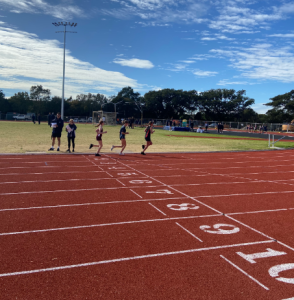 "A definite stand out on the day was Emilia Williams (14 girls) and Louisa Price (15 girls) winning overall age champion. What an outstanding result from the girls. Genevieve Egan also finished in third in the age champion points tally for the 13 girls," Emily said.
"These athletes have qualified for the AICES Athletics Championship and will represent CDSSA at Sydney Olympic Park on the 6th of September. Good luck to all our athletes!"