"I was pretty surprised," said Jonas, who received a phone call on Monday morning inviting him to attend a ceremony at UNSW, with other students who topped their 2022 HSC courses, including Isabella Robaina of IGS who topped Spanish Continuers!
With an ATAR of 99.4, Jonas topped the State in German Extension, achieving full marks at 50 out of 50. He was also awarded third in the State in Spanish Continuers.
This follows his exceptional results achieved through acceleration when he was in Year 11, when he came third in the State in German Continuers, while also topping IGS in Mathematics Advanced with a result of 98 per cent. Jonas is also one of the NSW All-round Achievers with at least 10 units in the highest band possible. 
"I was really happy," he said. "I felt good going into all my tests.
"I thank my teachers, including German teacher, Miss Galfetti-Neve, who helped me do well last year and this year.
"She was always available for anything I needed."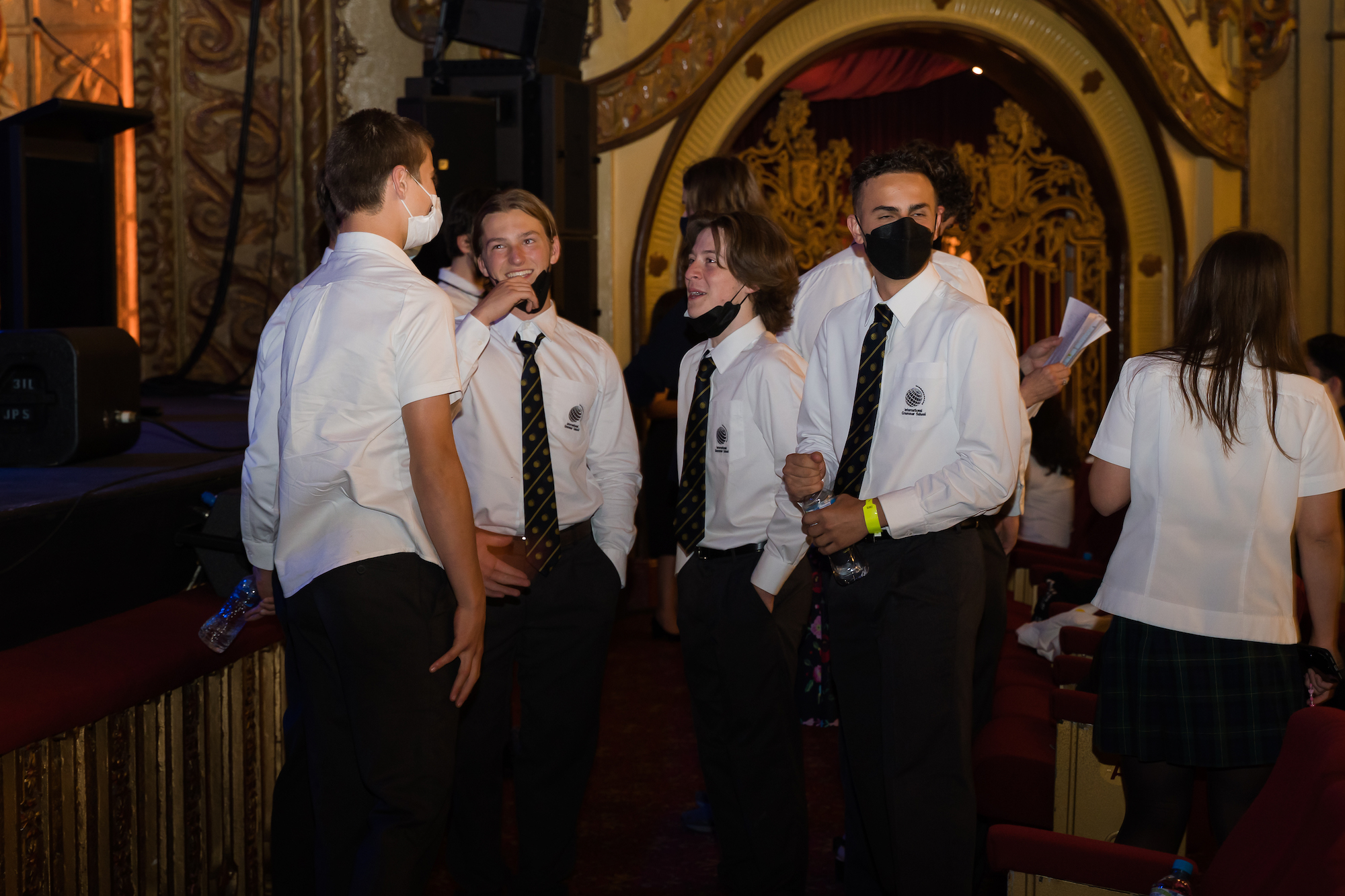 Jonas's main tip for others facing the HSC is to "just make the most of the teachers that you have and what they are offering.
"If they are offering anything extra, always take that."
IGS Principal Shauna Colnan spoke for the entire community when she said we couldn't be more proud of him.
"Top of the State in German Extension!" Ms Colnan said. "This is a superb result for a truly remarkable young man." 
Jonas hopes to study Engineering and Commerce at the University of Sydney and to take part in many international exchanges, following his exchange experience in Spain while at IGS in Year 9.
Congratulations, Jonas!
View more HSC highlights from the class of 2022.