Holly's jacket and pants garments, called Bound, have been nominated by HSC markers for inclusion in the Texstyle and Shape showcases, presenting exemplary major works.
"I am very excited and proud to have my work nominated for an HSC showcase as I have been wanting it all year," said Holly.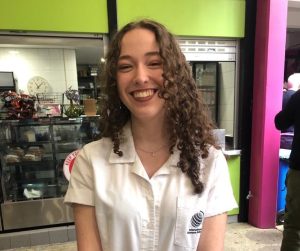 "I was inspired by Japanese culture, especially the traditional dyeing method of shibori and the beautiful organic, unique and random shapes and lines that it is able to create.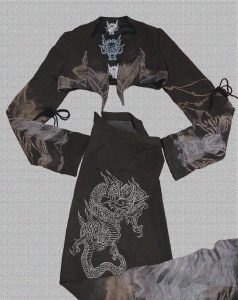 "Additionally I took inspiration from Japanese streetwear when I came across Vogue's reportage of the 2020 Tokyo fashion week and the incredibly unique and avant-garde outfits and clothing designs that featured in the photography.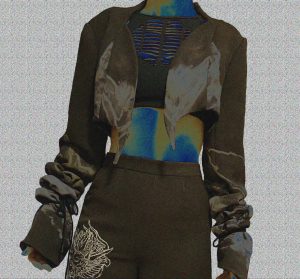 "In terms of designers I was influenced by Yohji Yamamoto's designs in the 2019 Spring Ready to Wear collection."
Holly said the most satisfying part of the project was being able to see the final piece after all the hard-work and effort she'd put into designing "and the process of sewing it together and slowly seeing it take shape over this year".
Painstaking repetition
"The most challenging part was figuring out the dyeing process of my garment as it became difficult due to the fabric I had chosen.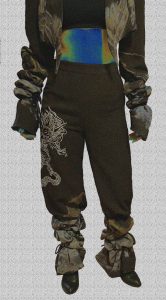 "I ended up having to dye it twice to achieve the right colour."
Next year, Holly hopes to study fashion at uni, possibly UTS and get an internship.
"I would like to thank my teachers Ms Doic and Ms Casey for their help."
We congratulate all our students who make the most of their opportunities, and wish our Class of 2022 all the best for their HSC.