"I've always seen the Conservatorium as the end-goal for studying music because it is especially known for its expertise in music teaching. I just thought that it was the best place for me to study music," Ned said.
"Ever since I was four to five years old I've been playing piano and so since then I've been really invested in music as a whole. Piano has run all throughout my mum's side of the family so she really wanted me to start at a young age. I've always been really interested in piano and especially performing a range of different styles but only recently have I been drawn to composing music. 
"For acceptance, I had to submit a portfolio of my compositions and also take part in an interview discussing my future with the con. A few weeks after doing the interview I got an email from Sydney Uni saying that I had passed my audition and I was going to be sent an offer over UAC. I was in the state library at the time when I got the email and I almost jumped out of my seat in excitement."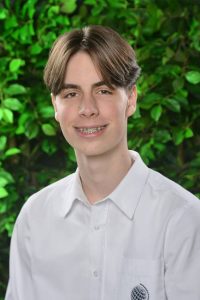 Ned said Music at IGS, with Ms Housley and Ms Travis in Years 10 and 11 were some standout moments for him.
"In both years, we had composition assessment tasks which we had to do and that really sparked my interest in composition. It also helped that Ms Housley and Ms Travis were very inspiring and supportive throughout my time at IGS so I really do owe a lot to them for that," Ned said.
Ned said he hopes to pursue a career as a film composer or jazz pianist.
"Being able to write compositions for films and then seeing them performed on the big screen would feel super rewarding."
Director of Music Darren Kuilenburg congratulated Ned.
"Ned has been studying the Higher School Certificate Music 2 course with a focus developing his skills on the piano and further extending his abilities as a young composer."
"He is a highly skilled and accomplished pianist, who performs with a deep sense of personal expression and sophistication.
"Over the past year, Ned has chosen to study Nineteenth Century Music as his elective topic in composing, by investigating composers of the Romantic Period and examining a variety of instrumental repertoire to further enhance his own compositional skills and techniques."