The Board is responsible for the overall management of the School and its assets. It operates under a 'Code of Conduct'. The aims and objectives of the company are outlined in the Articles of Association. Management of the School is delegated to the Principal. The Principal is supported in these duties by several Board committees.
IGS Board Member
Dr Marie Leech, Chair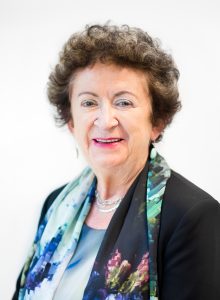 IGS Board Chair Dr Marie Leech brings to IGS a wealth of experience in social justice and education.
Principal of Sancta Sophia College at the University of Sydney from 2008 until recently, she has also been a member of the Executive of University Colleges Australia (UCA) and Chair of the Mental Wellbeing Committee of Healthy Sydney University.
Dr Leech was appointed to the Federal Government's Stronger Families and Communities Strategy Partnership. Her voluntary work has included the development of strategies to provide access to education for disadvantaged girls and women.
Other previous roles include General Manager, Community Services, at Mission Australia, and Senior Policy Advisor at Uniya, the Jesuit office for social justice research.
She has taught at Kincoppal Rose Bay and TAFE. Dr Leech has a PhD in Social Policy from the University of Sydney and a Masters of Science and Society from the University of NSW.
"Education is the scaffolding that allows us to build our lives," Dr Leech said.
"It provides us with the foundations to form opinions; to build relationships; to have satisfying careers; to handle challenges; to make decisions.
"International Grammar School provides its students wonderful and sound scaffolding to achieve all of the above – but in addition, provides a scaffolding for inspired creativity; and global perspectives."
IGS Board Member
Rita Fin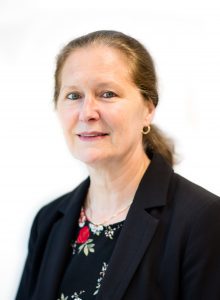 A leading music educator and school administrator, Rita Fin trained at the Sydney Conservatorium of Music and took postgraduate studies at the Mozarteum in Salzburg.
Rita was a founding staff member of International Grammar School from 1984 and then Principal at IGS from 1987 to 1990, and is Assistant to the Headmaster at Sydney Grammar School.
Rita is also a practising musician, conductor, writer and adjudicator. She has been in demand as guest lecturer and presenter at many conferences and workshops, and with a particular emphasis on teacher training and classroom pedagogy.
Rita is passionate about language and music education, and has been an advisor on the education committee for the Italian Bilingual School.
Rita was elected first as a parent representative to the IGS Board in 2012. Her daughter attended IGS from Preschool through to Year 12.
IGS Board Member
Michael Heenan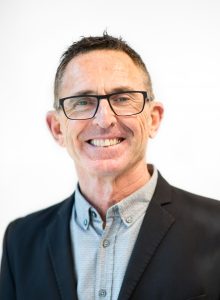 Michael Heenan (GAICD) is CEO and Director of Allen Jack+Cottier Architects (AJ+C). With over 80 staff based in Chippendale, Sydney, Michael has led the design of a number of the most significant urban transformation and architectural projects in Sydney.
His previous projects have won state, national and international awards. He is an international speaker, and has chaired international architectural juries.
"As we enter a time of exponential social and economic change, the value of education has never been higher," Michael said.
"Embedding adaptability, confidence and resilience in an institution's culture, empowers students to thrive in this new and rapidly changing world."
Michael, Chair of the IGS Building Committee, believes that by valuing design, sustainability and innovation and creativity, IGS is helping students gain confidence and independence as young adults stepping out into the world.
IGS Board Member
Judith Waldock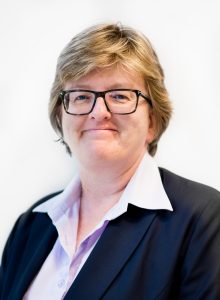 Judith is a partner at Moray & Agnew Lawyers in the firm's specialist catastrophic claims practice group. Judith, who specialises in claims involving complex liability and medical issues, is a Law Society of NSW Accredited Specialist in Personal Injury. 
"My first connection with IGS goes back to 1995 when my sister, Kim Waldock, was appointed the Director of Music. I've been a member of the IGS Board since 2015. The focus on languages, music and the arts, available in such a supportive, inclusive and secular environment, really sets IGS apart as a unique seat of learning.
"The dedication of the Principal and the staff is an ongoing source of inspiration to me as I continue to learn about how they help every child unlock ways to achieve their dreams, with lived values to help them become thoughtful and respectful citizens in our community.
"Education can be a passport to the future. At IGS, students are richly equipped to embark on their exciting journeys through life."
IGS Board Member
Vince Tropiano
Current IGS parent and member of the IGS Board, Vince is a partner at Grant Thornton, one of the largest international accounting and advisory firms. Specialising in Corporate and International Tax, he is also heavily involved in assisting businesses with their tax risk and governance structures. "Education is obviously a crucial piece of the puzzle in making a better place for all," Vince said, adding that IGS provides "a fantastic platform" for children's development.
"Every day since he began in Preschool at IGS, my son has hopped out of bed and been enthusiastic about going to school – to me that speaks volumes!"
Vince believes that the commitment to students at IGS nurtures "confident and articulate members of society" with the unique focus on languages and other skills further encouraging personal and intellectual development.