Space telescopes, rockets and rovers have allowed humankind to understand more about our universe, and this term Mr Creedy's Year 7 Science class imagined what it would be like if we could use some of that technology to explore space during the upcoming holidays.
To help answer this question, Year 7 staged a space expo where their creative ideas and amazing group work was on display.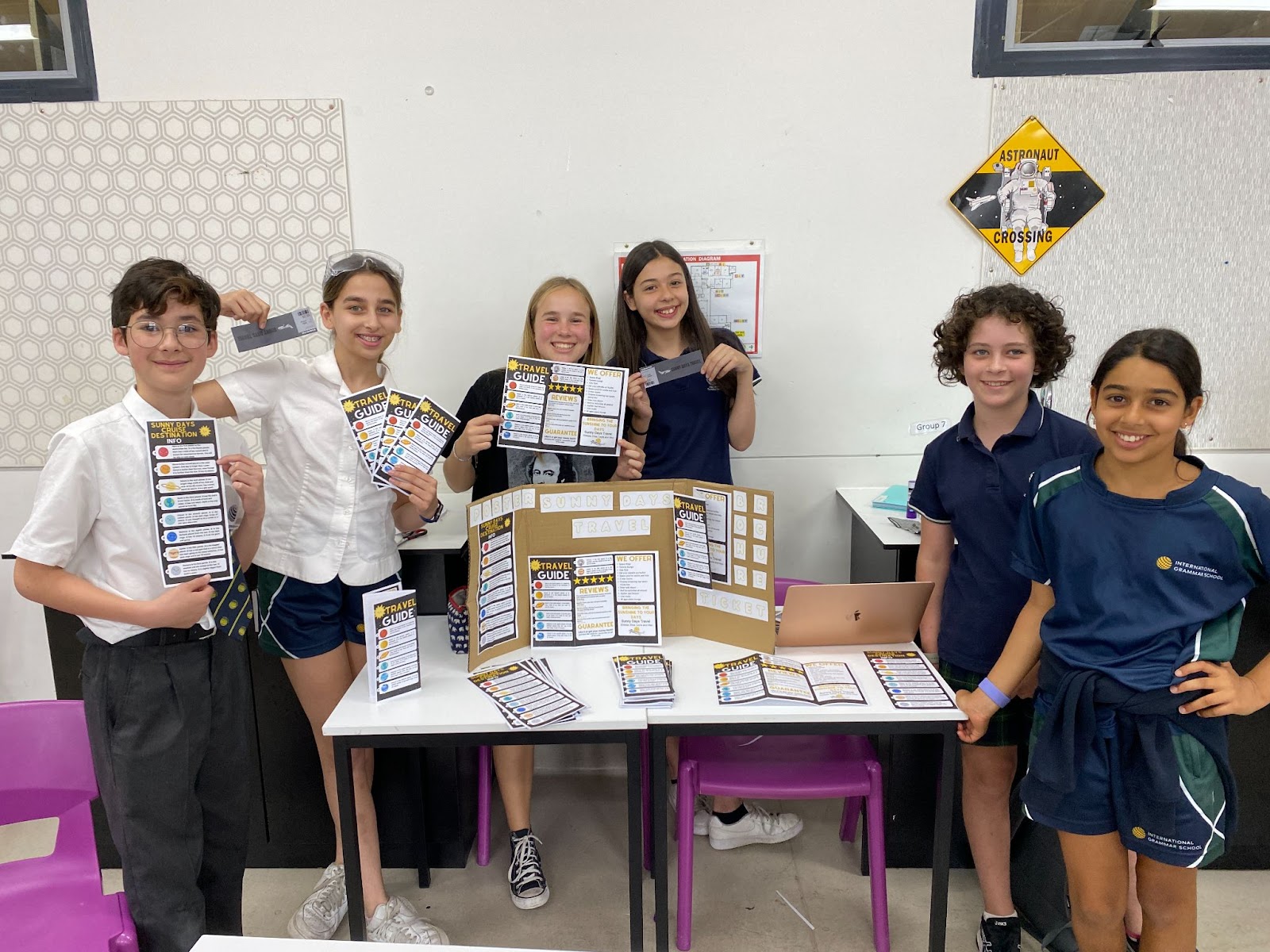 The class proudly invited Year 4 students to attend the expo to share with them some of the discoveries they had made.
Year 4 students were in awe of the Year 9 students' projects, and the two groups discussed potential trips to planets in our solar system.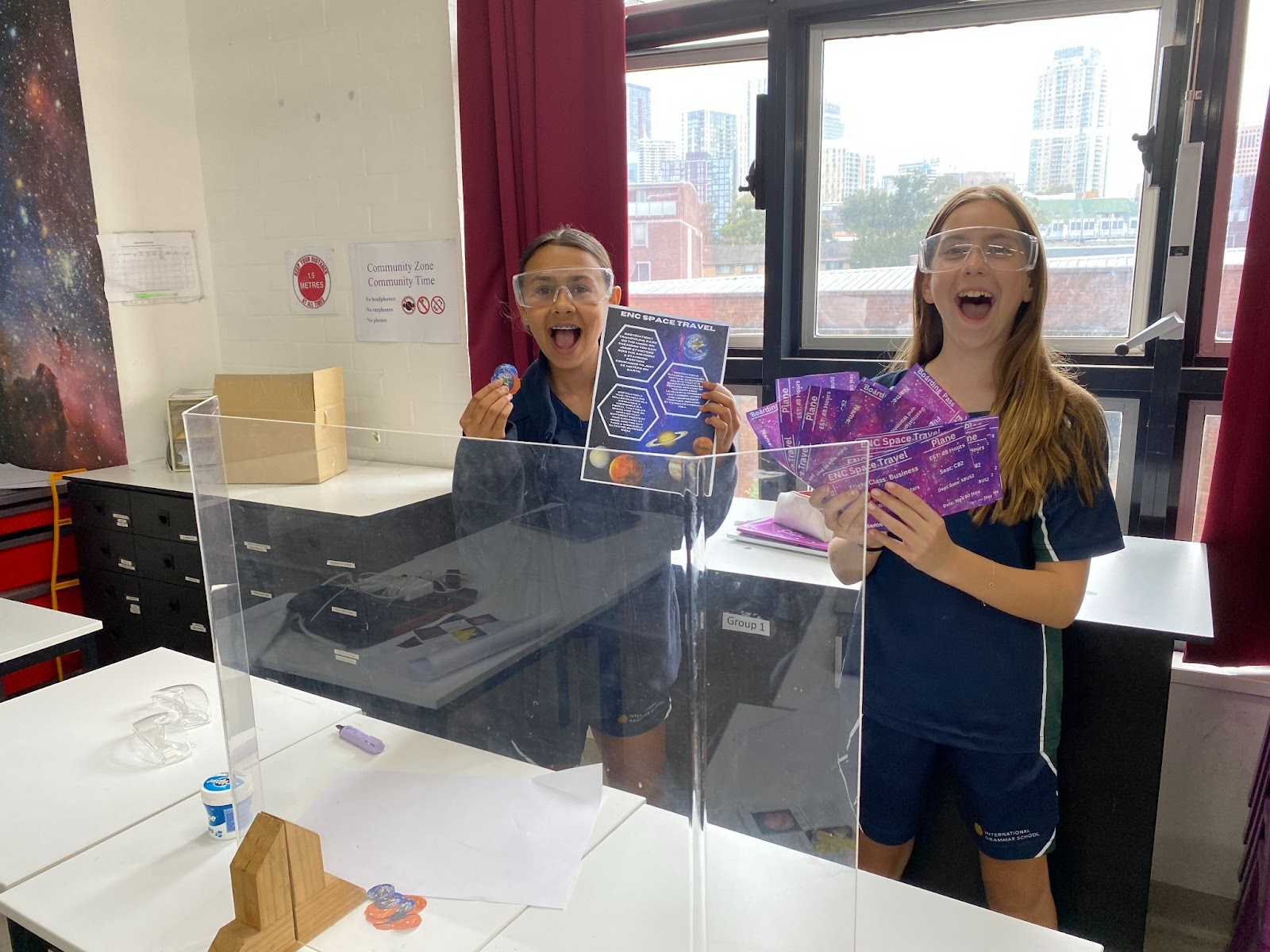 Year 4 even had the chance to "buy" tickets for their intergalactic travel. 
To infinity and beyond!