Congratulations to Year 3 student Claire Shu, who has achieved Number One (for the second year in a row) at the Beijing Recitation Grand Finals in China.
Claire won the first Recitation Prize and the Popularity Champion title at the competition, which was held in Beijing on 8 August.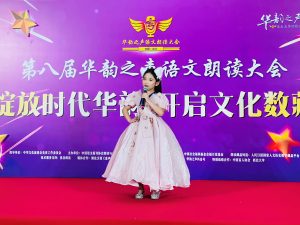 Claire Shu represented the Australian Youth Recitation Team, travelling to Beijing to participate in the global finals along with contestants from 120 countries.
This event provides an opportunity for young Australian students to showcase their Chinese language skills, meet other international students of the same age, and interact with famous artists while learning more about Chinese language and performance art.
Congratulations and well done Claire!