"Outdoor Ed camp was fantastic!" said Aliya Chaitow.
"I loved all the activities and I was so glad I got the opportunity to do them. My favourite was the power fan. The adrenaline was coursing through my veins as I stepped off the platform and fell.
"Canoeing was also exciting, playing games in our boats and the lake. Each time we switched activities, I was looking forward to the next.
"A special thanks to the cooks, catering for about 90 kids for three days! Not only that, but the food was delicious. Each day we had breakfast, morning tea, lunch, afternoon tea and dinner; for each meal you could taste the love gone into creating it.
"The instructors were kind and supportive. I think every one of us formed a personal bond with the staff from Southbound.
"Last of all, a special thanks to Ms Klahn, Mr Bird, Ms Tropman, Ms Privett, Mr Da Fonte, Mr Adam and Ms Whitaker who organised and made the camp possible."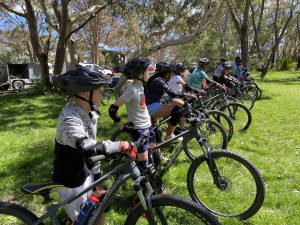 Some other Year 6 students added:
"I absolutely loved power-fan and if you don't think you can make it all the way to the top, go for the middle first time and then try the top on your second go!"
"I really enjoyed the power fan and getting time to be in nature."
"My favourite part was being able to do power fan or the canoes. It was fun to be in a group with people I'm not friends with and I got to learn a lot about not only the activities but also people in my group."