Spirits were high and staff were excited to support Year 11 students in their first such SAGE trip for two years due to the pandemic.
Unique to IGS, SAGE stands for:
Student choice
Authentic learning experiences
Global relevance
Exhibitions and celebrations of learning.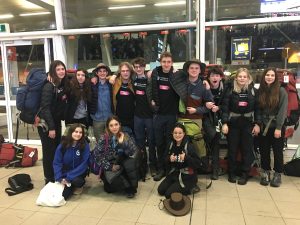 SAGE is a project in limitless learning for the middle years. In the Year 11 component, students explore Tasmania and create original works of fiction, poetry, videos or artworks.
SAGE cuts across disciplines and gives students inspirational, real world, project-based learning experiences outside the classroom for a full week.
Read more about SAGE.