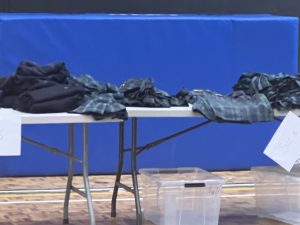 Kindergarten families were warmly welcomed to the School, with some being introduced to the Parents, Teachers and Friends (PTF) association for the first time.
During the worst days of the pandemic, the much-loved IGS Rue Kelly second hand sales all moved outdoors, and to minimise the size of gatherings, the sales were staggered over several days, each featuring different sizes.
Big thanks to the PTF volunteers and everyone who was able to contribute by donating and/or selling outgrown items, and a warm welcome to all families joining the IGS community in 2023.