As Paul continues his exciting travels around Australia, he has sent through some updates below.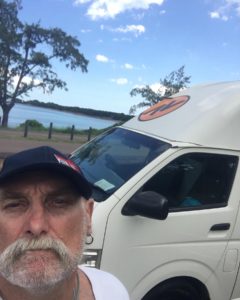 The Reunionmobile began with a visit to AJ Farmery (2019), who is on his way to becoming a Naval chopper pilot. It will be a long road, but AJ is a champion young man and is set for the challenge and so am I! The challenge of meeting as many IGS ex-students as I can on this Oz adventure, that is!

The Reunionmobile rolls into Bees Creek, near Darwin with a great bloke, Jesse Press (2004). We stayed at his new campground and it was fantastic. We had a great time with Jesse and Gemma and their two daughters. If you come to Darwin and are camping, look them up and tell them Big Bad Pablo sent you!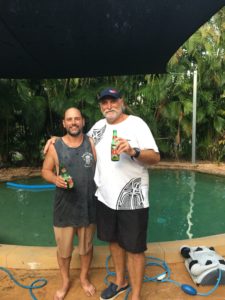 The Reunionmobile rolls on. I had a fantastic iced coffee and two-hour chat with Stewart Crowley (1999) in Katherine, NT.
He is a PDHPE teacher at Katherine High School. We talked about Stewart's life at and after IGS, his various coaching gigs around the world, his family, educating Indigenous students and much, much more.
Don't fret my friends, there will be the full interview later in the year. Great bloke. Interesting times after he left school. It was a real pleasure catching up!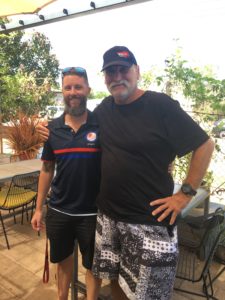 The Reunionmobile is now in WA. Keep a lookout, IGS Alumni!