Paul Galea has spent the last 30 years getting to know IGS students, as their PDHPE or History teacher, as Head of After Care and Vacation Care, Director of Student Activities, or Deputy Head of High School.
In his new role as Director of Advancement, Paul is sitting down with IGS Alumni to reminisce on their school days, find out what they are up to now and share their wisdom with our students, teachers and the wider IGS community, past and present. Stay tuned! (You can scroll to the full interview below.)
Meet Joshua Maxwell (2013)
Paul Galea:
How are you going, Josh?
Joshua Maxwell:
Not too bad. And you?
Paul Galea:
Not too bad at all, mate. So, Joshua, I'm calling you because you're a successful International Grammar School Alumnus. I remember you as a big, bustling front rower in the under 8's Clovelly Crocs, as a very, very good history student in your junior years and as an excellent and hardworking HSC student.
And I also remember you very fondly as being one of the founders of Science Club in the clubs program, where you did a super job of introducing young minds to science. Can you let us know what you've been doing since you left School, Josh?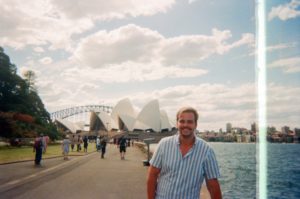 Joshua Maxwell:
Yeah, of course.  Well, straight out of School, I went straight into a university degree, just up the road at Sydney University doing Science. I guess to be honest, I didn't love it at first, so I took a semester off about halfway through to go traveling around the world with two friends I actually met at IGS, which was really good and sort of reset me. And then yeah, I came back to university and, I sort of re-found my passion for it a bit.
Paul Galea:
Okay, that's an interesting thing, because one of the things that I think young people at our school don't quite understand is that these things are often a journey. It's not just a straightforward, I go on this road and everything works out well for me. There tends to be a few bumps and blips, and it's interesting you say that you sort of reset on your trip away. Do you think that "reset" had a big bearing on how things moved forward for you?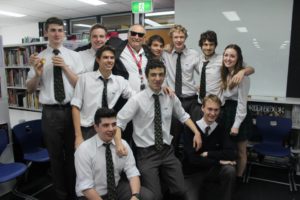 Joshua Maxwell:
Yeah. I actually think it really was one of the pivotal moments while I was at university because I was really hating what I was doing at university; Science and chemistry. And I actually met heaps of people doing PhDs while I was away traveling. And they sort of, over a few beers, spoke to me and it got me to look at it in a bit of a different way and got me to just keep plugging away. Before I left, I was actually thinking about changing degrees. But when I got back, I was I was completely set on science again.
Paul Galea:
And I believe that you applied yourself so well that you won the University Medal.
Joshua Maxwell:
Yeah, well, that was a bit of an after effect of all that. Yeah, I just kept plugging away, and in the very last semester of my final year, in undergrad I did a course in chemical biology, which I guess is a bit of a niche area of science. But I just completely fell in love with it. And then did a PhD, which was a year of research. That was a year of research with the actual lecturer for the course and I just loved it so much. I didn't mind being in the lab for such long periods. And yes, I won the university medal. 
Paul Galea:
Fantastic. And just explain what you're doing right at the moment, because it's pretty topical, I think, isn't it?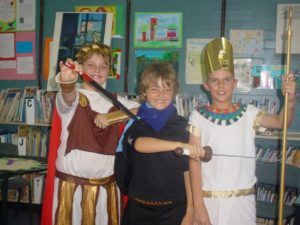 Joshua Maxwell:
Yeah. So the work I  have been doing was on a cancer vaccine and a tuberculosis vaccine, and then I loved working on it so much I actually stayed on to do a PhD. So I'm actually in the fourth and final year of that at the moment. And, of course, vaccines are a big topic at the moment.
So when the whole coronavirus pandemic started, we all got sent home from the lab. I was sort of sitting at home twiddling my thumbs and thought, "hang on, I work on vaccines.  Surely I can get special dispensation to come in and, you know, throw my hat in the ring with sort work on vaccines".
I've been working on that for a while. And wow, it's ongoing. Some of the work we did will hopefully get published. But it's been unbelievably exciting, to be honest, to be sort of the forefront of science and vaccines like that, even in a way.
Paul Galea:
Talk about being on the cutting edge of something that's absolutely essential to the world, moving forward! That's fantastic.
Now, last question. Do you have any words of wisdom or encouragement to the kids who are going through school at the moment. You got anything that you can give them?
Joshua Maxwell:
Wisdom? Well, I'm not sure I'm that wise, but I guess something I regret from when I was at school and can maybe pass on is that when I was at School, for whatever reason, I just didn't take learning a language as seriously as I should have. And looking back, I regret it because it's actually been a big part of my life.
Learning Italian and speaking to people, I've actually made a few friends in Sydney; Italian people who I have just met in random spots. And I've just gotten chatting in Italian, I do wish I could speak it a little better than perhaps I might.
I reckon my words of wisdom would be even if you don't think you will love the language later in life, you probably will. I regret not having studied a bit more.
Paul Galea: 
Josh, you're a poster boy for International Grammar School. I can already see Ms Rotellini, Ms Mustica and Ms Genoa absolutely beaming over that response! A pleasure to catch up with you, mate. I really appreciate it. And very, very impressed with how you are going, Josh!
Listen to the full interview.