Paul Galea:
Hello? Anthony Moore. Paul Galea from International Grammar ringing up to see how you going, mate?
Anthony:
I'm going. Great. How are you?
Paul Galea:
Yeah, I'm really Well, Anthony. Now, generally, what I do is I give a little bit of an introduction to who I'm speaking to. And I'm going to say it straight out here, you're IGS royalty, mate! Because people may or may. not know that your mum is much loved Italian teacher and Primary Home Class teacher, Vilma Rotellini.  Not only that, you were Head Boy of IGS I think. I'm pretty sure you were and I think you also were there from Preschool to Year 12 and I think that you did very well the whole way through in school. So, yes, I am calling you IGS royalty.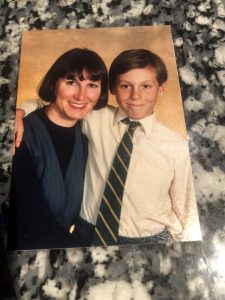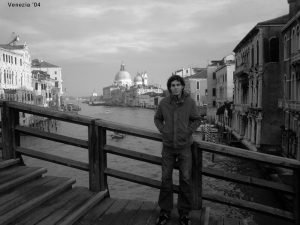 Anthony:
Maybe, maybe not. Thank you. Very kind of you. It was a complete journey.
Paul Galea:
What year did you leave?
Anthony:
2002, finished. Started in, I think it would have been 1988. I think I did 14 or 15 years from Preschool all the way through.
Paul Galea:
Nice. And I just realised this as well. You and I are meeting for the 20 year reunion this Friday so that we'll be able to talk about things in much more depth on Friday night than we are here!
Anthony:
Looking forward to it.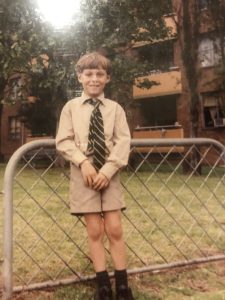 Paul Galea:
Okay. So as you say, you left in 2002. It's really 20 years ago! If you want to give us a rundown and what you did once you left school and then we'll dig into that.
Anthony:
Yeah, absolutely. I finished school in 2002 and I got into Sydney Uni to do a Commerce Degree, which I was really excited to begin in 2003. So next year, straight out of school, I went straight into uni and while I was doing that, I was just doing a few shifts here and there in restaurants and bars just to earn some cash and to pay my way through uni. What kind of changed,  was I found that I really was passionate about the food and drinks side of the business that I was working in and while simultaneously studying became a bit of a juggling act, and, a story that you hear quite often, I kind of just basically transitioned over to full time work in the industry that I was enjoying so much. So I guess my real hospitality career and journey started while I was still at uni and I probably didn't know how deep that would go, to be honest, but it ended up being an all consuming passion and in many ways, probably something that you can compare to, in some ways, reminded me a bit of, the 'family' at IGS. I feel like languages and food often transcend nationalities and borders and what not. And I found a lot of similarities in the world of food that I did in the world of languages and I kind of enjoyed being around the different cultures and people and interesting characters that are drawn to the industry. So I've been working in hospitality ever since I left school.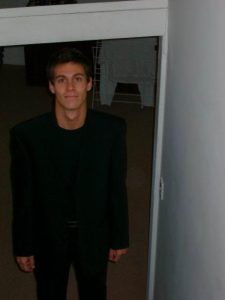 Paul Galea:
Can I just interrupt you there? Did you end up finishing your degree?
Anthony:
No, I didn't. I was pretty close. To be honest, I think I got into my fourth year of uni of a five year degree. I dropped down to part time, and then eventually I got offered an interesting position that I was pretty keen on and kind of required all of my attention. So I dropped out at that point. I'm not sure how much of an intention I ever had to go back and finish, but I'll say I had some intention but it didn't work out that way.
Paul Galea:
It's funny how life gets in the way sometimes.
Anthony:
Yeah, in the best possible way. In this instance, yeah, I'm happy that I went down that path because it was looking like I was looking at a career maybe in finance or marketing or something in that world. And now I can't even imagine myself in that world, to be honest. So I'm going to say it worked out definitely for the best.
Paul Galea:
Good. So that means that you're still in hospitality? Do you want to tell us actually what you're doing now? I've got to say I sort of know but I think it's good if I understand fully.
Anthony:
Yeah, my role. I'm head of People and Culture for a small hospitality business. It's a Sydney based, Sydney owned and operated  grassroots company that's focused on delivering really exceptional experiences in the form of food, beverage and entertainment. We've got five venues. We've got three bars and two restaurants and they're all located within a stone's throw of IGS.  We're kind of in that radius of like, one or two kilometres from from the dead centre of town. My role, I guess, with people and culture is a big part of it is looking after the people in the business, making sure that the culture and the ethos and the values align with the people that we hire and develop the business around the people because hospitality is so people centric. We're so focused on interactions and making people feel warm and welcome and included in what we do that the people part of our business is the core. So yeah, my role is very people oriented. Obviously, for many years, I was focused on working in venues. I worked as a general manager of various restaurants around Sydney and then, as I've sort of matured and not maybe had the physical ability to work 16 hour days on the restaurant floor, I kind of stepped aside into more of an administrative role with training, recruitment, retention, progression and well being part of my focus.
Paul Galea:
Okay. So obviously your business and you believe that the key to any successful business, particularly in your area but I think it's true in all areas, is that you've got to make sure that the people who are working for you are presenting what you want them to present to your customers and to the people who are coming to your venues?
Anthony:
Yes, totally. Well, I guess in our case it's more about hiring the right people from the beginning. So we try to find people from different backgrounds and different interests, and we ask them to bring themselves to work and if we hire the right people from the start, they can just bring their own personality and their own values, which align with ours. And off they go, and basically, they create the experience, in line with what we're trying to achieve. So a lot of our staff's average age is kind of 24, 25 but, you know, we've got people from all over the world speaking a lot of different languages, with a lot of different musical interests and cultural backgrounds and religious backgrounds. And I guess the beauty of it is this melting pot of people that are united by this fundamental vision. I believe that, you know, you can create beautiful experiences through this sort of form of devoted hospitality, which is, you know, a sincere and warm gesture. So people just walking into our venues feel good.
Paul Galea:
Okay. Are you allowed to tell us the venue names or is that…..
Anthony:
Yeah, of course.
Paul Galea:
Give yourself a plug!
Anthony:
I'll give us a plug for sure. We've got the first venue that opened called Shady Pines Saloon . It's a small bar in Surry Hills. We opened that about 14 years ago. And then we have the Baxter Inn, which is a whiskey bar. We've got Frankie's Pizza, which is sadly closing at the end of this year. It's been compulsorily acquired by the government to put a metro station there. So that's going. It was a live music venue, focusing on rock and roll. We had heaps of superstars play there over the years, Then our first restaurant was called Restaurant Hubert, which I opened as the general manager of seven years ago. And then the next restaurant is called Alberto's in Surrey Hills, as well. That's more like a small Italian neighbourhood restaurant, which is very small, but with a lot of energy. And, like Italian dishes with fresh pasta, gelato; it's a really fun place. All the venues share one kind of common thread, and that's it's meant to be quite immersive for people walking in the doors. They maybe lose themselves in the venue a little bit. It's kind of a respite from the day to day and a way to escape and enjoy those connections over food and wine and often, entertainment. We have a lot of live entertainment across the venues too.
Paul Galea:
I can tell you that you're succeeding because I know that my children who are in their twenties now always talk about Frankie's Pizza as just an absolutely awesome venue and a place where they always have fun. And the fact that I know about it tells you that it must be good, because that's about the only one that they talked about that I remember! So give yourself a big tick there because that's hit the mark for sure. So do you do the interviews and the hiring for all the venues?
Anthony:
Yeah. Look, we've got 220 staff, and I have at the very least inducted every single one of those people.  I try and have, minimum, at least one hour to spend one on one with all these people and get them up to speed on what we're about. And, yeah, a lot of the interviews, trials and inductions I'm there for. It's a small company, and it's very people focused, like I said, so there's a lot of contact between the senior team and the junior team as well as we try to keep it all 'connected'. Connected, I suppose, is the best word.
Paul Galea:
Brilliant, mate. I'll tell you, I've heard once a long time ago many companies spend 5% of their time on recruitment and 95% of their time on managing bad recruitment. And I think you guys have got the equation a bit better than that, That's for sure.
Anthony:
Yeah, sure. Absolutely.
Paul Galea:
Oh, I think that's really interesting. And I believe, because I heard from your mum, that you got married recently. You want to tell us a bit about that?
Anthony:
Yeah. Absolutely. My wife, Stephanie, and I have been together for six years. We got married just this year. She's worked in psychology, so she spent the last couple of years working in research for refugee trauma and she's, this year, just in the second year of her Masters, as well. So she's going to be looking at organisations doing organisational psychology at the moment and, looking at ways in which there's some alignment with what we do. She's looking at ways in which to help workplace cultures, and workplace cultures of the future, in developing ways to keep workplaces sort of progressive, inclusive places for people to excel. So, that it's not just  a job.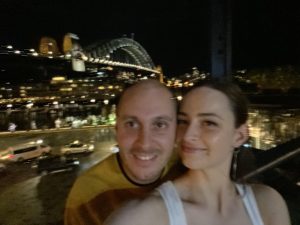 Paul Galea:
Brilliant. Generally speaking, people who are happy in their jobs and fulfilled and feeling like they've got some meaningful experience are pretty happy in their lives and a little bit vice versa as well. I think if you can create that sort of vibe in your establishment, you're going a long way to having a really happy, productive staff.
Anthony:
Spending five days a week, somewhere, every week. So much of your time is there. It's got to be somewhere you've got to enjoy going. It's got to be something that you feel passionate about, and that's what we're trying to create.
Paul Galea:
Excellent. So, going back to the good old days when you were back at IGS. Have you got any memories of IGS? I mean, 20 years ago. It's a long time ago.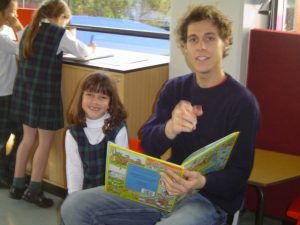 Anthony:
Yeah, heaps of memories. So many-so many good memories. I remember getting in huge trouble for pushing Miss Koffman in the swimming pool at the swimming carnival. I was in so much trouble, I got sent back to school by Principal Murphy. But that was all in jest and good fun and Miss Koffman was playing along as well, but we got in a lot of trouble for that. I had some great memories of the language camps and the music camps and those sort of things that we did were awesome and really formative times for young people. It's interesting to go away with people and spend three days speaking a completely different language with your teachers and getting to spend some time with your friends away from the actual school campus. I thought those camps were really cool. And all the carnivals. But I think what I really stands out is the bond in our class. I mean, I understand the classes are a lot bigger now, but our class had only, I think 44 or 46 people and everyone got on and people between the years used to hang out a lot. I'm not sure if that's still the case, but the school was so small when I was there that people would hang out with the people in the year above and the year below. There was a lot of intermingling and I thought that was interesting. When I've shared my school experience with other people from other schools of bigger, maybe grander size, they kind of only hung out with a very small clique within their year. I just really enjoyed the fact that there was this sort of democratic kind of crossover between the age groups and the cultures and whatnot. That was a really cool thing. The other thing that was interesting is that we moved three times. So I went from the Surrey Hills campus to the first Ultimo campus to the second Ultimo campus and that was interesting to have a different space and to see the evolution from one to the other. You know, a lot of the students there now would never recognise the school on the old Riley Street campus. I remember, Paul, you were there. I was in After Care a lot of days, waiting for mum to finish and you were the 'big kahuna' running the After Care there. And we had a lot of fun back in that little Riley Street campus.
Paul Galea:
You're not wrong. We went every afternoon up to Dog Poo Park, to Ward Park! They are really good memories. Look, you know I think it's really interesting that you talk about those different venues and the different campuses. I mean, I remember there was one stage I had to drive between the Balmain Senior Campus and the Surry Hills Campus during recess in order to teach my class after recess! Interesting times. My other good memory with you is that you must have gone to the pubs with us, to the beer gardens, around Surry Hills about 1000 times where you're sitting there having a lemonade while your mum, Michelle Weir, few of those types and I were having a beer at the end of a long week at school.
Anthony:
Absolutely. I got dragged along, but it was good fun to see another side of the teachers there as well. My mum has been there for a long time, obviously and is still great friends with all the people you just mentioned. So I still see a lot of those people. I still see Michelle from time to time. A lot of people from IGS, actually.
Paul Galea:
As I said, it's in your blood and whether you like it or not, it's going to be part of your whole life.
Anthony:
Absolutely. Yeah.
Paul Galea:
Now, you've been very impressive, mate, and I I would like to see if you've got any ideas or advice for the young people because some of our young people listen to this. Any advice about how they might live their life after school.
Anthony:
I think the biggest, best piece of advice you can give someone is that everyone's different. Not everyone, not everything works the same. Take any advice with a grain of salt would be my advice. But look, if I could go back and start again, what would I do different? And what would I focus on is just focus on doing something that you enjoy, and then try and do it really well and just focus on the next six months. Don't look too far ahead. That's my piece of advice. Pick something you love to do, do it well, focus on the short term and the pieces will fall into place on their own. If you're passionate about what you do and you get good at it, people are going to notice, opportunities are going to come along and there's going to be little forks in the road for you. Just when those opportunities come, make sure you grab them!
Paul Galea:
That is absolutely excellent advice. Basically, that's how I've lived my life. So I think that you and I are very much on the same page, mate. Looking forward to Friday night, to be singing a little bit of karaoke, maybe having a couple of beers. I'll see you then, mate.
Anthony:
Yeah, it's been good to chat. Thanks a lot.