As part of our celebrations for International Literacy Week and Indigenous Literacy Day, IGS hosted an Indigenous Literacy Foundation (ILF) Great Book Swap.
The Great Book Swap involves students donating books that they no longer want and swapping them for a new book in exchange for a gold coin donation. It is a fantastic way to celebrate reading locally, and learn more about Indigenous Languages and culture, while raising funds for the Indigenous Literacy Foundation.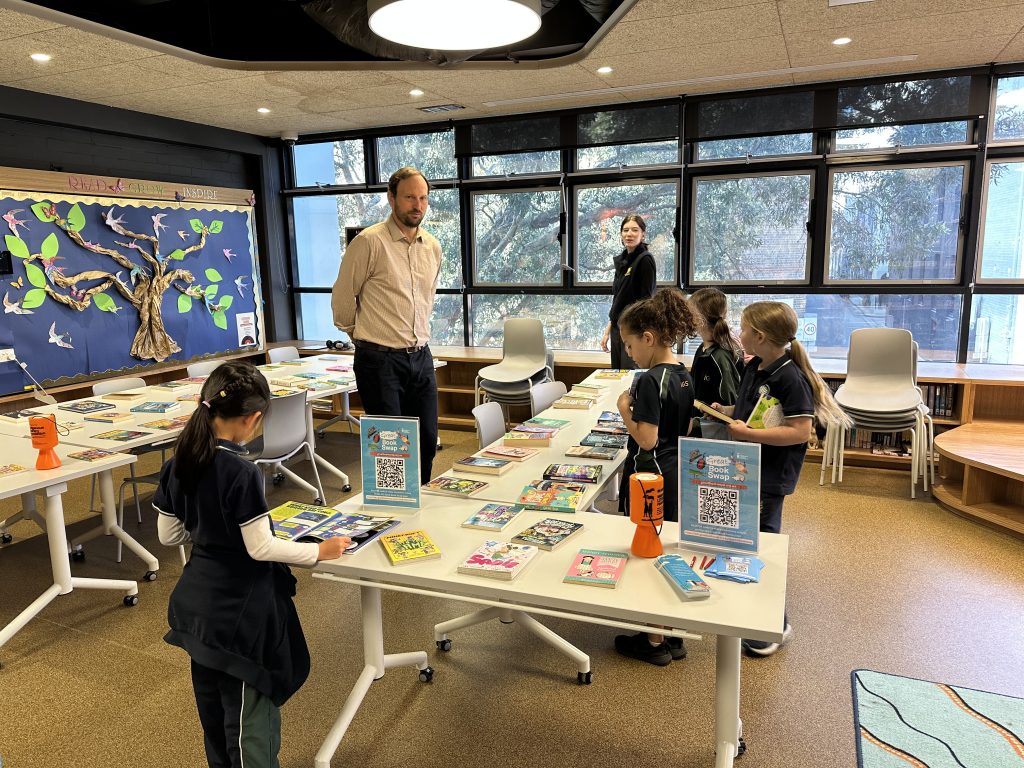 This year,  Great Book Swap is aiming to raise $180,000. In support, IGS is actively helping ILF to provide 18,000 new, carefully chosen books to children in remote Communities across Australia while contributing to sustainability by repurposing books within our own community.
So far we have raised $700. Help us reach our target of $1,000 by making a tax-deductible donation through our IGS Great Book Swap page.