Stem-cell research, drug legalisation and digital privacy were all up for discussion when students took part in The Ethics Olympiad recently. 
The IGS team logged onto Zoom to respectfully discuss deeply contentious questions with students from a school in Singapore. 
During the day the students were involved in a series of four heats where they were scored according to set criteria that rewards, clear, concise, respectful discourse around interesting ethical cases.
Unlike debating, students can take the position they want at an Ethics Olympiad. They work as a team, with teams from other schools to come up with the best possible answer to difficult ethical questions. Or as one student from IGS commented, "it's basically nice debating".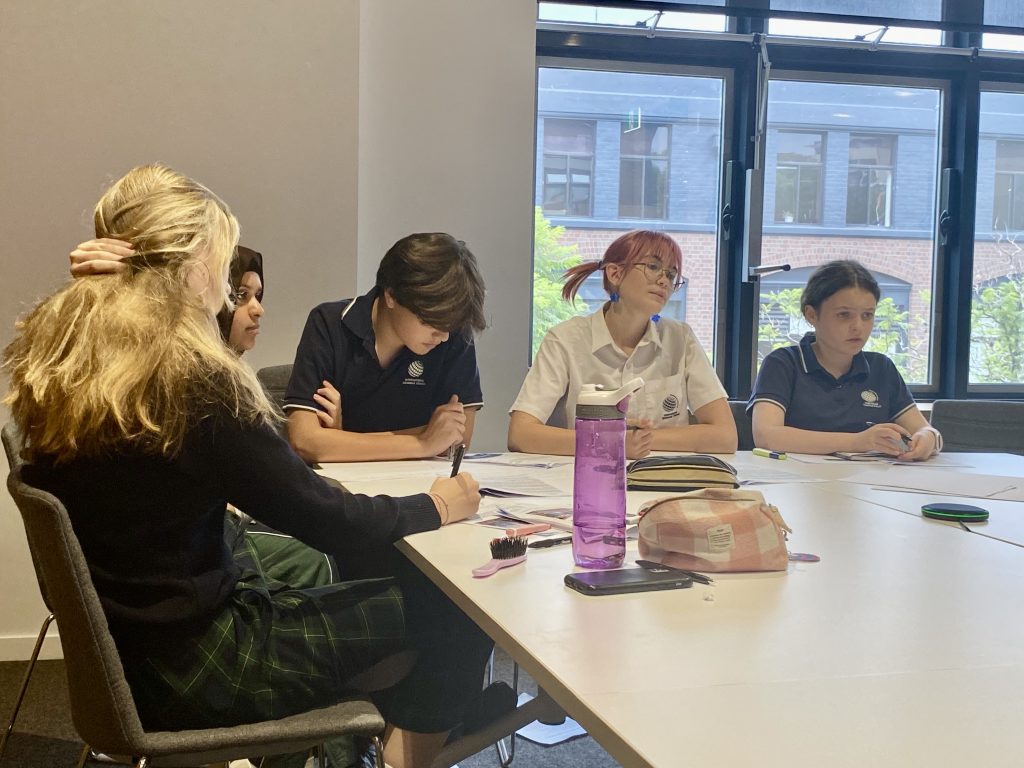 "There's a real emphasis on promoting respectful dialogue around ethical issues," said IGS Humanities teacher Gareth Douse. 
The Olympiad draws teams from independent, Catholic and public schools across Australia and the world.
Teachers judge the round-robin meets, with university philosophers and ethicists judging the finals in each city.
Well done to Zainab Moloobhoy, Oliver McKendry, Alice Moss-Ractliffe, Artemesia Trenoweth and Finian Moore who represented IGS.