The internships, described in the latest IGS Strategic Plan Into the World, were created in partnership with our community, neighbours and alumni.
For one of the partnerships, 10 IGS students recently visited UTS.
"We started with a tour of the new library, stopping off at the very 'Instagrammable' DNA Spiral staircase, where photos just had to be taken," said Assistant Head of Science Claire Loh.
"The group then split into two sub-groups, and one group headed to the Biology Department to see the plants they are growing in greenhouses on the roof of the building.
"The group I was with visited the Robotics Labs where we met Associate Professor Vidal Calleja who is the 
Research Director of the UTS Robotics Institute.
"We were so lucky to hear about the group's current research in robotics and see a range of robots including a Boston Dynamics 'dog', a hospitality robot (cute!!) and robots used for assembly in factories.
"We came to understand what a growing area of future research and industry robotics is and were able to ask many questions.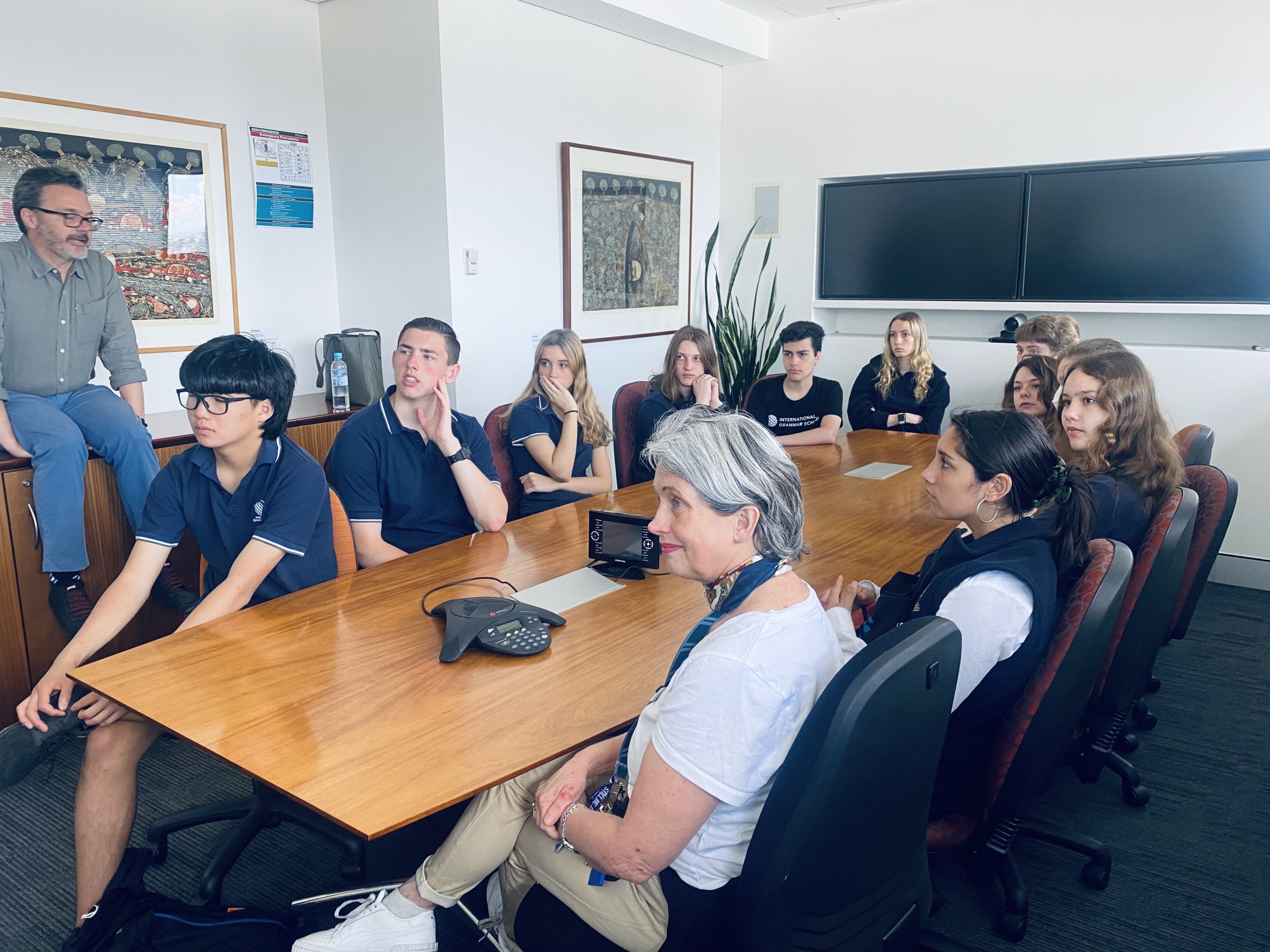 "The groups joined back together and we met with teams who support researchers who are undertaking PhD and post doctoral research at UTS.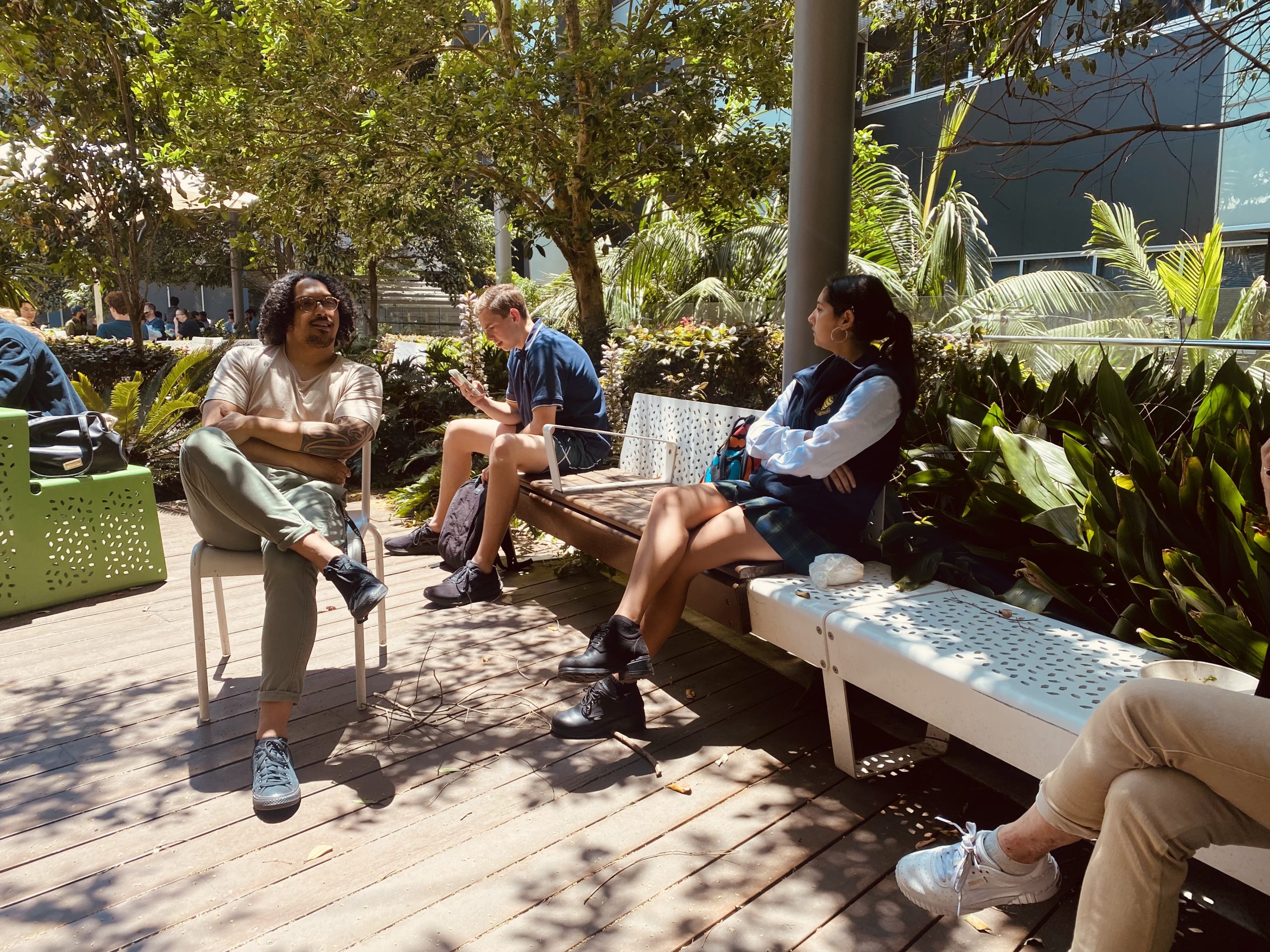 "After lunch on the green we visited the Biology department where we met Dr Nural Cokcetin, a research associate at UTS who has made remarkable medical breakthroughs with research into the antimicrobial properties of honey.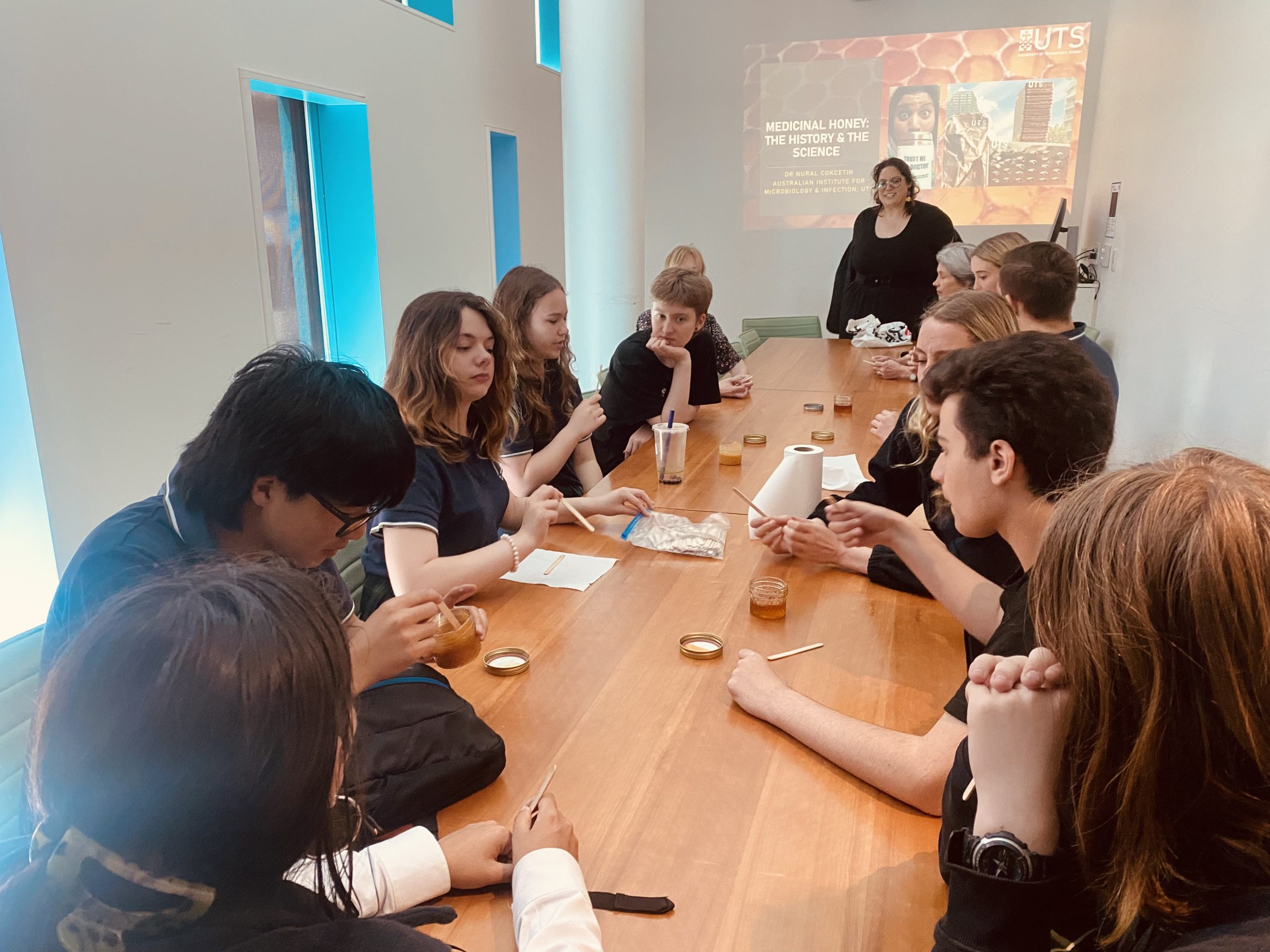 "We heard about her research and got to taste some of the honey (yum). Dr Cokcetin took us on a tour of the microbiology laboratories and we learned more about the depth and breadth of research currently taking place and saw a range of microscopy techniques in action.
"Overall, it was a busy and eventful session for students and we are very grateful to IGS parent Annamarie Laaksonen for setting up this opportunity for us."
The professional work shadowing program is among a number of projects which are linking the School more closely with emerging 24/7 global hub in the Innovation Corridor which includes the Pyrmont and Bays Precincts.
This year's internships are the first of the custom learning opportunities envisaged at the University of Sydney, UTS, Notre Dame, the Powerhouse Museum, Atlassian, the new Fish Markets, local start-ups and other creative tech industries which are evolving around the School.
"We will forge real-world learning opportunities out in the field for our students who have a particular passion for Science, Technology, Engineering, the Arts and Mathematics (STEAM)," the plan states.