Bilingual education enriches every child's life, has significant cognitive benefits and promotes a natural acceptance of difference.
Contemporary research tells us that bilingual students cognitively outstrip their monolingual counterparts.
Second and Third Language Programs
At International Grammar School, studying a second language is compulsory for all students from Preschool to Year 10. Second language options include Chinese, French, German, Italian, Japanese and Spanish.
During bilingual partial immersion from Preschool to Year 6, children's skills develop as they sing songs, play games and create artworks together. Selected units of the core curriculum are delivered in their second language.
IGS students continue to study their second language in Years 7 to 10. For those entering the School at Year 7, a special beginner class is offered in one, or sometimes two, second languages.
All students commence a third language in Year 7, which may be continued as an elective subject from Year 9. The third language program currently includes Spanish and Chinese (Mandarin). All languages can be studied to Year 12.
Read more about language learning at the School by downloading our guide, A Unique Languages Program at International Grammar School.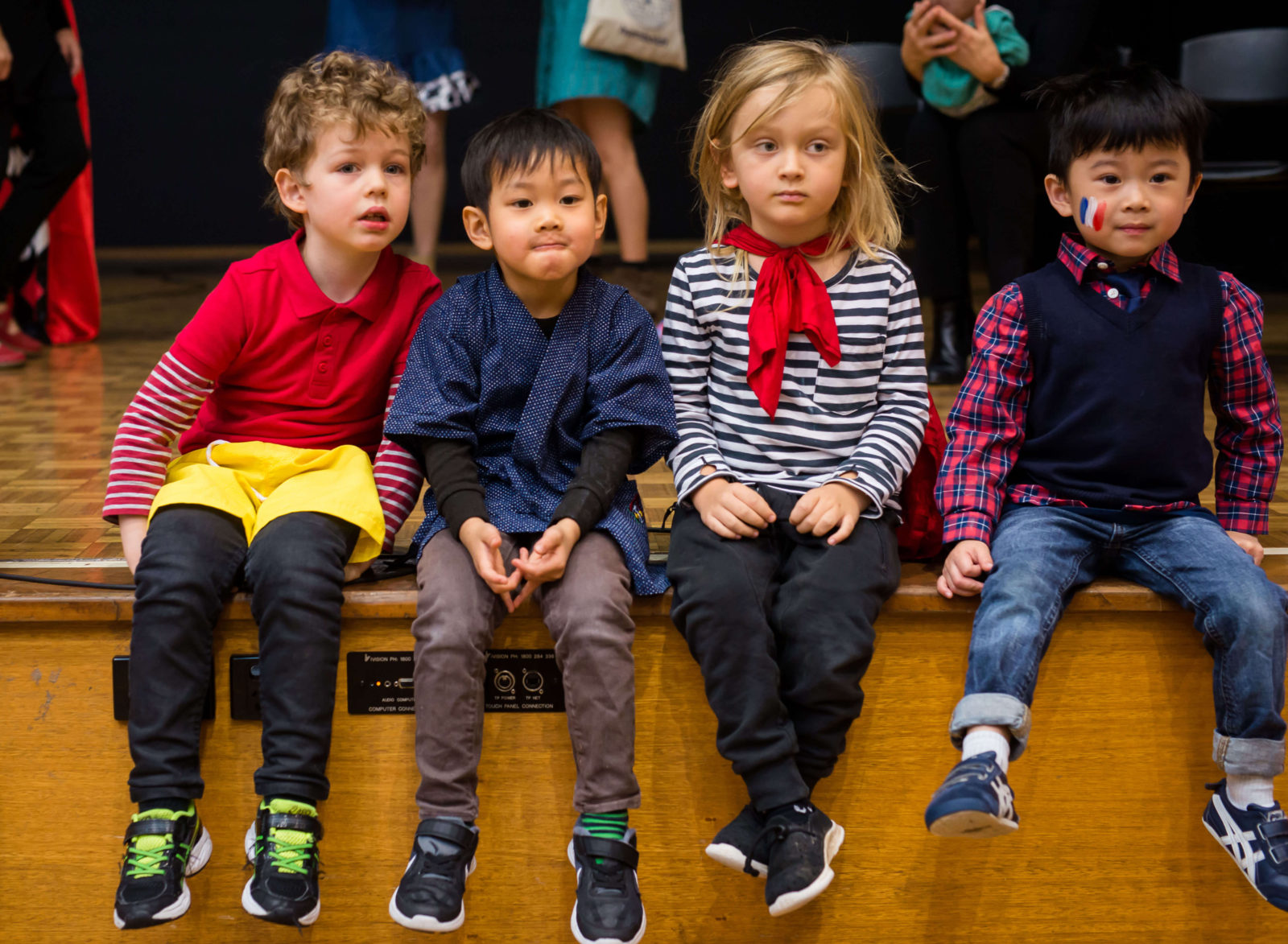 Intercultural learning and Exchange
Language camps, excursions, restaurant visits and cultural festivities enrich our students' intercultural understanding and language skills.
In Years 9, 10 and 11, students have the chance to participate in our reciprocal Exchange Program with schools in Montpellier and Valbonne (France), Bad Salzuflen (Germany), Rovereto (Italy) and Madrid (Spain). A reciprocal exchange program with China and Japan provides opportunities for students to travel in accompanied groups to visit schools and experience homestay.