We took the time to reflect on the achievements of the women in our lives, as the quest for global gender equality continues.
Principal Shauna Colnan accompanied young women who are senior IGS leaders to Lou's Place in Potts Point where they heard from CEO Nicole about the purpose of Lou's Place, and made some special International Women's Day badges.
"We had the privilege of visiting Lou's Place, a day time shelter for women who are homeless, and a place they can go and find a community of women in a similar situation and the support they need," said Samantha of Year 12.
"The work they do is truly inspirational, and being there really opened our eyes to our own privileges and how we can use them to help others."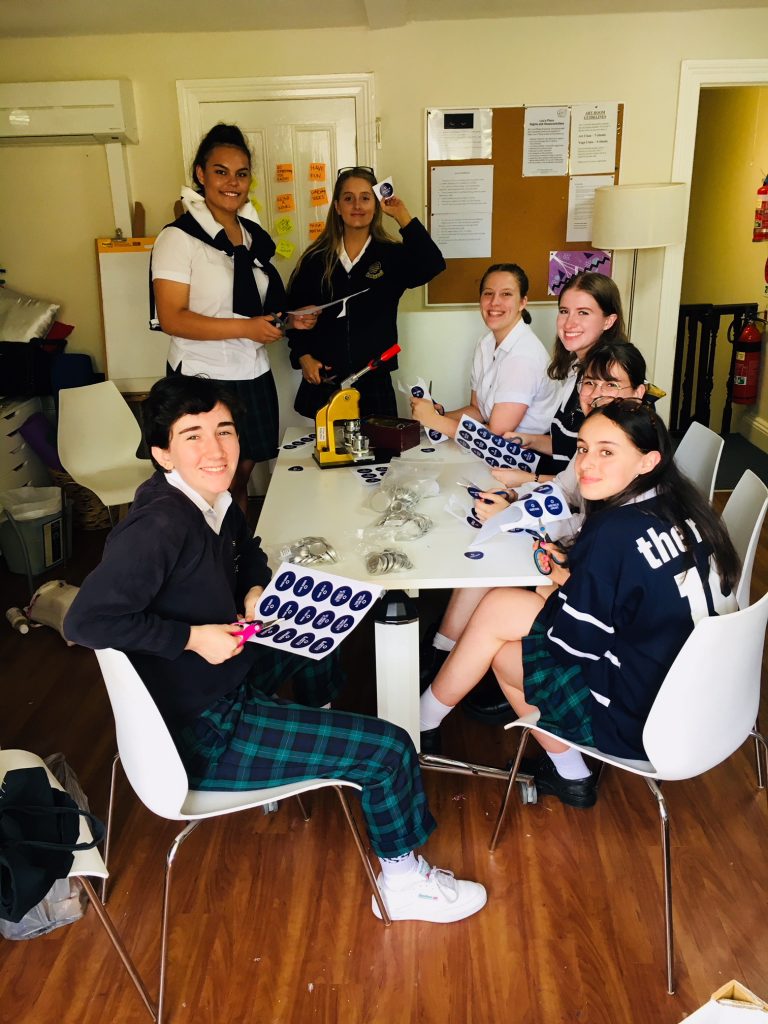 The students gained new perspectives from their visit to Lou's Place.
"I think living in such a safe and supportive environment, it's very easy to get caught up in our own worlds," said IGS 2018 Head Girl Mi-kaisha.
"Visiting Lou's Place allowed me to gain a different perspective on a woman's experience in this world.
"It's so important for us to remember how one small act of generosity, including educating ourselves to better understand these complex issues many people face, can help change our world for the better."
An International Women's Day High School assembly was held during the week, where students were able to watch Year 10 student Katerina Alexander's film Love Ella, which was nominated as one of 16 finalists for the recent Tropfest Junior (Trop Jr) awards.
Students also heard Maxine Baker of Year 11 perform My Wrecking Ball. Maxine recently placed second in the 9-10 category of the Australian Children's Music Foundation's National Songwriting Competition, with her original song Cardboard Box. She also secured a recording contract independently of the competition win, in Nashville, Tennessee.
Junior High School students Harriet and Talulla spoke of the IGS Amnesty International Club, and the research they have been conducting on forced marriages and women's rights.
To close the International Women's Day celebrations, students pinned up colourful notes in their classrooms about the inspirational women in their lives, honouring women in our school community and abroad.