Students looking for a more physical outdoor education experience, without the duration of the Overland trip, were more inclined to select the Freycinet program.
Separated into two groups, these students participated in an expedition around the Freycinet Peninsula for four days, returning to Hobart for the remaining part of their journey.
Trekking through the relatively untouched terrain of Freycinet National Park, students had their eyes and ears opened to everything around them.
"I chose to take part in this group, because I really wanted to get out and into the natural landscape that Tasmania has to offer," said Oscar Killick-Dodd.
"Hiking through this part of the world is something else. It's really opened my eyes to resources, and how pristine and beautiful the land is.
"It doesn't need to be made into anything else, or transformed. It needs to be preserved as it is, so these thoughts are definitely something I'll be taking home with me and be more conscious of in our own area."
Freycinet National Park is home to vivid pink granite peaks, secluded bushland and pristine sandy bays and beaches, in particular the iconic Wineglass Bay.
Situated on Tasmania's captivating east coast, the park occupies most of the Freycinet Peninsula and the students' journey looks out toward the Tasman Sea.
"This experience definitely pushed us out of our comfort zones, but we all bonded together and took time to support others along the way," Bridget Milkovitsch said.
"We looked up pictures of Freycinet before we left and thought 'Oh wow this will be amazing'. But truly, those photos don't do it justice. It's so much more magical seeing these environments in real life. It's like scenes from a Disney movie."
"We didn't want to come here and spend any time indoors. We all wanted to get into the bush and challenge ourselves, which is what we've done together as a team."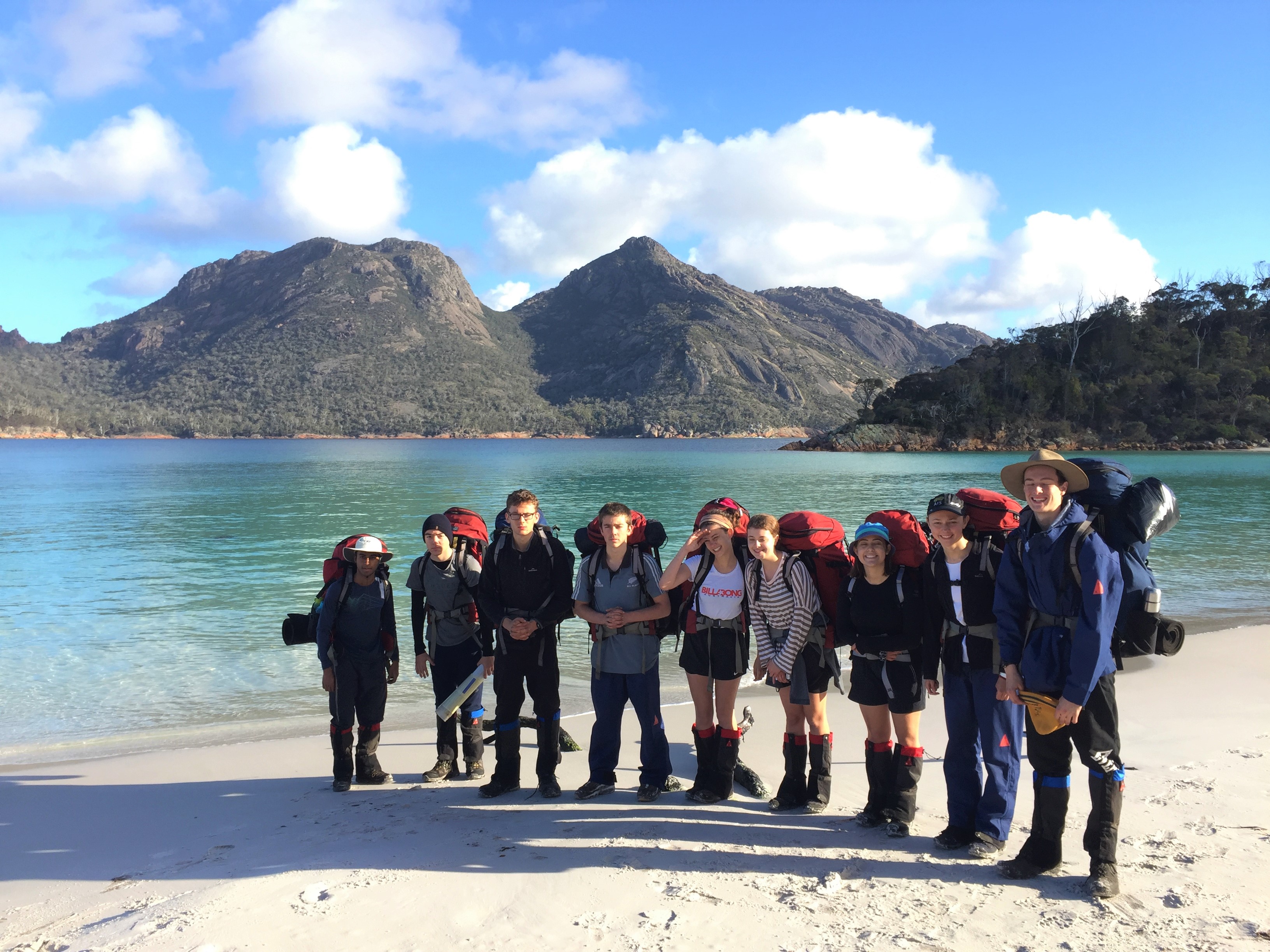 Students in the Freycinet group confirmed that the trip inspired a love of outdoor activities and being in nature.
They each carried all of their equipment, clothing and food themselves for the week, enhancing their ability to work as a team, as well as their growing independence.
"Being out there for days as a group, you really learn a lot about your peers and understand how you can work with one another, combining each person's strengths, to accomplish different goals," Bridgette said.
"The teachers were awesome and such great leaders for us," added Oscar. "They pushed us to new limits and made this an unforgettable experience."
The teams came across much wildlife in their travels, as well as sun, rain and wind, gaining a comprehensive picture of the environment at all hours of the day and night.
Students enjoyed catching up with the East Coast Ramble group towards the end of the week, visiting the Museum of Old and New Art (MONA), the Tahune Airwalk, discovering Hobart and enjoying the Salamanca Markets.
For their extended piece of work, students were to share a voice recording and photo montage to convey their understanding of the interaction between nature, art, and people in Tasmania. Please see Ethan Mudaliar-Bek's submission below: