For our aspiring filmmakers and photographers, the SAGE program provided a unique opportunity to learn from highly creative and skilled staff, to capture the Tasmanian environments from their perspective, and use modern technology, creating distinct insights into the history of Tasmania.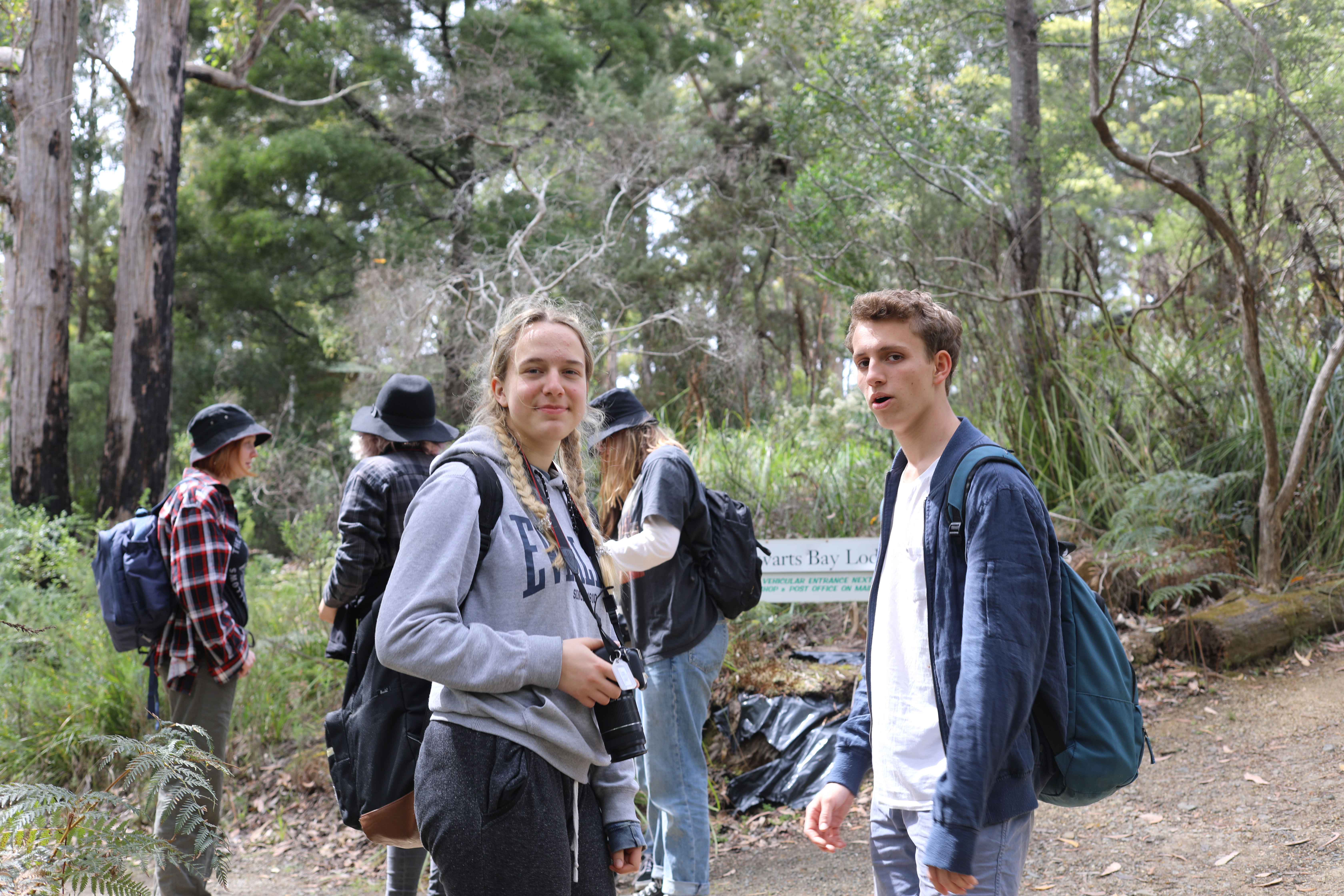 "I love making films and I'm constantly taking photos," Lily McGuinness said.
"I saw this program as an opportunity to extend my knowledge and build on my skills using some amazing equipment."
This group worked under the creative leadership of Director of Art and Design Craig Malyon and Design and Technology Teacher Hannah Fenton to produce a film, capturing some of the darker elements which lurk in Tasmania's history and landscape. Students filmed on location, including at a former asylum at New Norfolk, north of Hobart.
IGS Head of Year 10 and English Teacher Tim Lester, Deputy Head of High School Paul Galea and HSIE Teacher Danielle Wong were among the staff who supported this group throughout the week with their projects in various locations.
"Visiting the New Norfolk Asylum was pretty surreal," George Catt said.
"We flew a drone above it to gain a whole new perspective. I've learn't so much about filming using this advanced equipment and technology on this trip, it's awesome."
George also shared an interesting outlook on his surroundings.
"I picked this group, not only because I'm interested in film making and wanted to explore this further, but because I also wanted to understand the urbanisation of the city and culture," George said.
"It feels so different here, so quiet that it's almost eerie. In some areas it's felt like no one is there, which is pretty surreal in comparison to where we live.
"It's almost like there's an emptiness in some parts."
Students' views of the Tasmanian environment differed depending on which group they selected, due to the activities and ways in which they interacted with their surroundings.
In teams, students devised plots, footage and to create horror films.
"Their aim was to reduce dialogue, which is quite a difficult task to navigate; telling a story without the use of words," said Ms Fenton.
"They've devised a mix of soundscapes and juxtaposed this against silent scenes, which have created some really spooky encounters in the films, and have been using audio techniques as clues to tell the stories, like sirens, creaky floorboards, exaggerating sounds in the house.
"The start of the week was a challenge to get the ball rolling and commit to a story, but once it started to take form it was all guns blazing and they really got into it."
The second phase of the program took place in Port Arthur Historic Site, where students explored the site and the beauty of its surroundings, whilst working on a photographic essay and post-production on the films.
"I've gotten so much out of this experience, and what an amazing place it's been to extend our film techniques further," Lily said.
"We were surrounded by nature and had the best opportunity to go out and capture it."
Students also extended their creative minds at MONA.
Please see the groups' films below:
For their extended piece of work, students were to compose a short story, which explores one of the characters in their horror film. Below are some examples of students' submissions: