As an extension of the introductory Biology unit, which touches on conditions necessary for plants and animals to stay alive, Kindergarten enjoyed the opportunity to dress up as their favourite animal.
"2020 has been a little hard on our youngest students, though they have shown such resilience, we wanted to bring back some fun.  What better way to do this than having a dress-up day.  Our topic of Staying Alive inspired the theme and we all dressed up as our favorite animal. The children had such a fun day; that means a lot when you're 5 and 6 years old," said Kindergarten Teacher Sarah Elwafsi.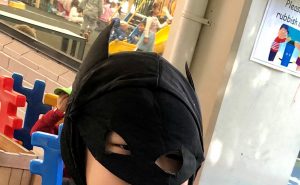 "Animals" in Kindy classes included a bat and dinosaur.