No noise, just sound.
The wind slowly runs through my hands.
The birds sing like gods from the clouds.
The peace remains, but slowly
the war is continuing.
This is the first stanza of an arresting poem written by Year 10 student Ryan Kitchin, while traveling through Tasmania's wild and wind-swept west coast. This year, the west coast is a new entry to Tasmania – Writing the Island and was pioneered by David Hamper and Veronica Whitaker who took a group of Year 10 students through Cradle Mountain and on to Strahan and its environs to explore place, time, history and nature in this remote and pristine corner of the world.
Ryan's poem is called The War Rages On. It's a powerful extended metaphor about the battle between the elements of nature that he observed all around him.
I spent Wednesday with the group out on Macquarie Harbour, into the Southern Ocean and finally onto the magnificent Gordon River. It was an experience I will never forget; the beauty, the majesty and the silence, punctuated only by bird call.
But word went around about a poem, a special poem, written by Ryan Kitchin.
With some prompting from Veronica and his peers, this modest young man read me his poem. As he finished the poem and looked up, like everyone else, I was speechless. Ryan had never written poetry before, but now, an original body of work was emerging in the pages of his journal, designed by our Head of Literary Projects, Derek Patulny, with its inspiring information about eco-literature.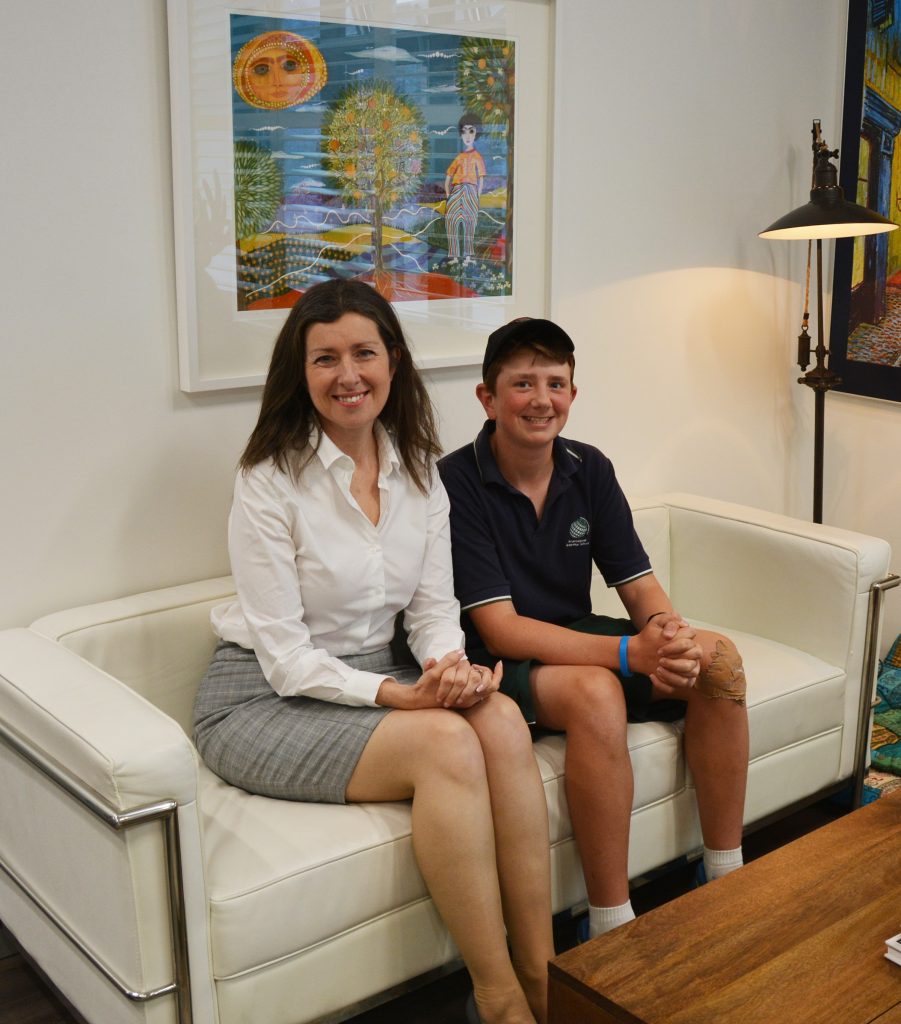 The vision for Tasmania – Writing the Island sprang from the tenets of English Romanticism. William Wordsworth believed that poetry is "the spontaneous overflow of feelings: it takes its origin from emotion recollected in tranquility". It's no surprise that Wordsworth's great decade from 1798 to 1808 during which he published his greatest works occurred when he moved from the bustle and noise of a rapidly growing London to the pristine beauty of The Lake District. So much of Wordsworth's best work contemplates the natural world, its tranquility and its connection to the self. In The Rainbow, he writes:
My heart leaps up when I behold
A rainbow in the sky:
So was it when my life began;
So is it now I am a man.
In 1888 Wordsworth described the ocean as "a mighty harmonist". I thought of this when I heard Ryan describe the sea in his finest, most triumphant and complex couplet:
Sturdy the fiercest tree
Which conducts the sweet symphony of the sea.
The premise of Tasmania – Writing the Island is that if you put teenagers from the city into the quiet and beautiful landscapes of Tasmania, they will write and create and connect to nature in ways that they haven't before. They will find a voice within them that they didn't know they had. This is exactly what happened last week for Ryan. What a privilege to see his beaming face as he realised that he is a poet and a mighty one at that.
Ryan's is just one story of transcendence. There are many others.
Flying back into Sydney to see the exhibitions on Friday night was similarly inspiring. From the spectacularly diverse storytelling that happened at the Year 8 Rocks Quest exhibition to the superb Shakespeare Bootcamp performances by Year 7 of A Midsummer Night's Dream, Macbeth, Hamlet and Henry V, to the hilarious and clever performances of four new operas by Year 9, the High School was well and truly transformed.
The students were extended to their very limits and they rose magnificently to these challenges. New talents emerged which was thrilling to see. It was all about creativity and collaboration within the tight time-frame of a week.
Most moving for me was our students' warm and vocal support for each other as someone lost a line or sang an off note, or put themselves right out there or read a poem that they wrote straight from raw emotion. Their peers carried them through on a wave of unconditional love and support and I couldn't be more proud of who they are and who they are becoming.
None of this would be possible without our amazing staff. The High School threw itself into making SAGE 2018 the success it was and I am very grateful to them all.
The students evaluated their experiences this week and we are enjoying reading their words about the week, what they learned, what they achieved and how challenged they were. We will use their feedback to continue refining the program.
I want to end with our poet Ryan's final stanza:
So here we are now,
with the water raging on,
causing irreversible damage to the coast.
But the tree stands strong and the rocks stand with it.
The war isn't over, just quite yet.
All the best for the final weeks of term. We're nearly there.
Shauna Colnan
Principal