IGS welcomed special guest Australian Royal Navy Sub Lieutenant Ian McMillen to the assembly to present the Australian Defence Force Award for Leadership and Teamwork to Year 10 student Gabi Fitzgerald and Year 12 student Claire Thom.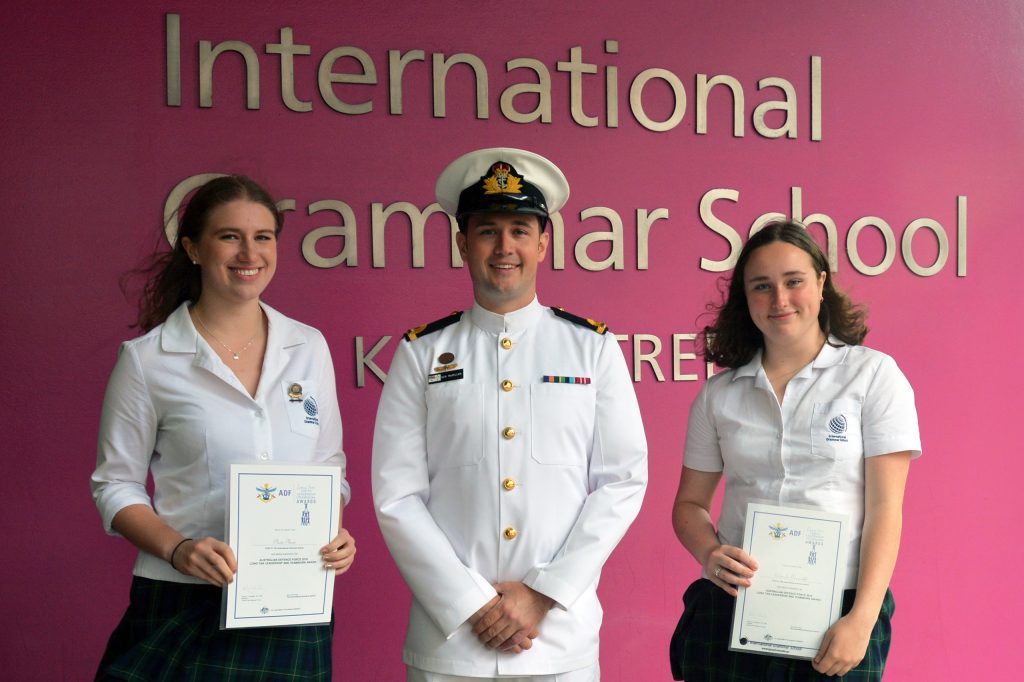 "The Award embodies values of leadership, teamwork, mateship, respect and doing one's best," Sub Lieutenant McMillen said.
"The Award is about demonstrating qualities of service and honour, much like the service men and women of the Australian Defence Force demonstrate 24 hours a day, seven days a week."
Each year IGS puts forward senior students for the Caltex Best All Rounder Award. The Award is presented to a student to acknowledge their all-round contributions to their school and community, and as Head of High School Anthony Dennehy said, "A student who shines in all areas of life".
This year, the award was presented to Year 12 student Flinders Twartz, who was very grateful and excited to receive this honour of achievement.
Many other students also achieved awards, for Reading, Mathematics, Geography, Mock Trial, Sport and more.
The assembly was treated to wonderful performances from budding pianist and Year 11 student Winston Zhang and our Theatresports enthusiasts.
They viewed Class of 2018 Hugo Johannsen's HSC film, The Poppy Poet, which has been selected as a reserve screening for OnSCREEN, and a video to recap what some of our students got up to while on exchange in Spain.