Students are being encouraged to read a diverse range of texts across a variety of genres from now until the end of August.
Students will set their own individual reading goals to enable them to achieve their personal best. 
"This will ensure that all of our readers, from those who are just starting on their reading journey through to our reading superstars, are challenged at the appropriate level," Director of Bibliothèque Jenny Williams said.
"We feel that this focus on variety, as well as personal achievement, is what sets our challenge apart from challenges like the Premier's Reading Challenge which focuses on the quantity of books read."
There will be a number of incentives along the way, including bookmarks, ice blocks and certificates for those who achieve their personal reading goal.
IGS Principal Shauna Colnan will give a special literature award to those students who complete the entire challenge.
"I am so excited about this new initiative from our amazing Bibliothèque staff," Principal Shauna Colnan told students in a video (see below).
"They have come up with this fantastic idea and I just love that we are going to be celebrating reading even more than we normally do at IGS. 
"When I walk around the School seeing people carrying big, thick books, I ask them what they're reading.
"It's so wonderful to know reading is treasured as it is at IGS.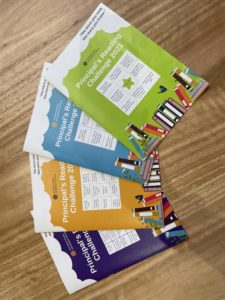 "My very first experience of reading was being read to. I was about three, and my sister who was seven read the Anne of Green Gables series to me. I remember being transported to another place and time.
"I knew then you had this amazing opportunity when you read a book, to go to incredible places, far beyond where you are."
The challenge runs from the end of this Term through until the end of August.