The new Directors join current Directors, detailed here.
"I would like to thank outgoing Director Professor Liam Semler for his many contributions to the School's governance," said IGS Board Chair Dr Marie Leech.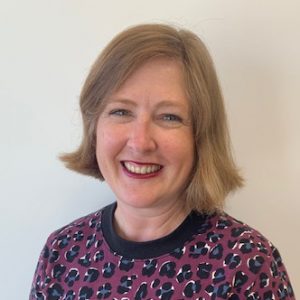 Elizabeth Grady
Elizabeth Grady is Head of Development at Australia for UNHCR, an international aid agency that raises funds to support the humanitarian operations of the United Nations Refugee Agency, and leads all aspects of philanthropy within the organisation.
Prior to joining Australia for UNHCR, Elizabeth was the Development and Donor Relations Officer for Mercy Works, a development organisation with projects in Papua New Guinea, Australia and Timor-Leste.  In this role Elizabeth had extensive engagement with a broad range of school communities to implement Mercy Works' social justice outreach program.
Elizabeth has also worked in the tertiary education sector as Alumni Donor Relations at Sancta Sophia College, within the University of Sydney, with responsibility for alumni relations. Elizabeth has more than 15 years' experience in government and international development both in Australia and internationally.
Lesley Harbon
Lesley Harbon is Professor and Head of School in the School of International Studies and Education at the University of Technology Sydney. Through the 1980s until the mid-1990s, Lesley taught Indonesian and German at primary, secondary and tertiary contexts in the Northern Territory, Queensland and rural New South Wales. In 1995 she moved into pre-service language teacher education, firstly at the University of Tasmania and then at the University of Sydney between 2002 and 2015.
"I was taught by Professor Reg St Leon OAM as an undergraduate in the late 1970s when I studied German in my undergraduate Arts degree," Lesley said.
"It was through him that I first learned about bilingual education, a model of teaching and learning content and language with two languages in the mix, and a model that I now research."

Lesley was editor of Babel, Journal of the Australian Federation of Modern Language Teachers' Associations between 2000 and 2005. She was President of the Australian Federation of Modern Language Teachers' Associations between 2008 and 2011.
Lesley has a Masters degree in Education from the University of New England, and a PhD from the University of Tasmania, and is a Graduate of the Australian Institute of Company Directors. She has previously been on the Board of Scotch Oakburn College in Launceston, Tasmania.
"I have, in common with IGS," she said, "a passion for teaching and learning, and a belief that languages and cultures education can enhance an individual's intercultural orientation and interpersonal understanding, important competencies for life in an increasingly globalised world."
Dyranda Hortle
Dyranda Hortle is a senior marketing and communications executive with a strong commitment to making a difference. 
She is currently engaged as General Manager of Marketing and Communications with Cerebral Palsy Alliance (CPA) where she is working on the transitioning of services to the NDIS marketplace.
Prior to her work with CPA, she worked for Cochlear Limited where she held a number of global and regional roles including Director of Marketing for Asia Pacific and Group Manager Global Communications. 
She spent her early career in the arts working for the Arts Council of NSW, the Queensland Performing Arts Centre and Queensland Theatre Company and remains passionate about the role of the arts in community.

"I am excited about contributing to IGS. The contemporary school curriculum coupled with its secular, international focus is a refreshing context for private school education."
Jim Meynink
Jim Meynink has recently completed a number of assignments with management consultants Oliver Wyman (formerly Mercer Consulting) in the role as a senior adviser for Australia and New Zealand.
Jim's previous career was with Caltex and Chevron in various locations including Asia, USA, Middle East, Africa and Australia. Jim retired from Chevron as General Manager and Country Chairman of Chevron Philippines and prior to that as General Manager Africa, Middle East, and Pakistan based in Cape Town.
Jim was also appointed as General Manager Global Marketing Support in Chevron HQ in San Francisco. During his time with Chevron, Jim was selected for Management Consulting training with Mercer Management based in New York, including intensive skills development in customer research, competitive intelligence, financial analysis and business planning. This led to the appointment as Manager Corporate Planning with Caltex Australia.
He started his career with Caltex Australia from the ground up in service stations, moving through positions including Manager Corporate Planning, National Retail Manager, and was part of the team that developed the Retail alliance with Woolworths. Jim was also seconded for three years development as Marketing Manager for Emirates Petroleum Company, based in Dubai. 
Jim has held various Board Positions, including Director Vitalgas, an Australian LPG JV, Director of Chevron Nigeria, Country Chair Chevron Philippines, and Board Director and VP of Manila International School. He holds a bachelor's degree BA (Science), a Grad Diploma of Legal Studies and a Masters of Management from Macquarie University in Australia. He has four children and currently resides in Cammeray, Sydney, with his wife Jolijne.