Representing IGS, Xavier Arudsothy-Ung, Leo Cunanan, Oscar Davis, Wolfgang McGuiness, and Ben Terko won first place in the semifinals of the Interschool Chess Challenge 2023 run by the Sydney Academy of Chess on 23 August.
Thirteen schools participated in the Primary Division semifinals in Pymble. Leo placed 5th individually.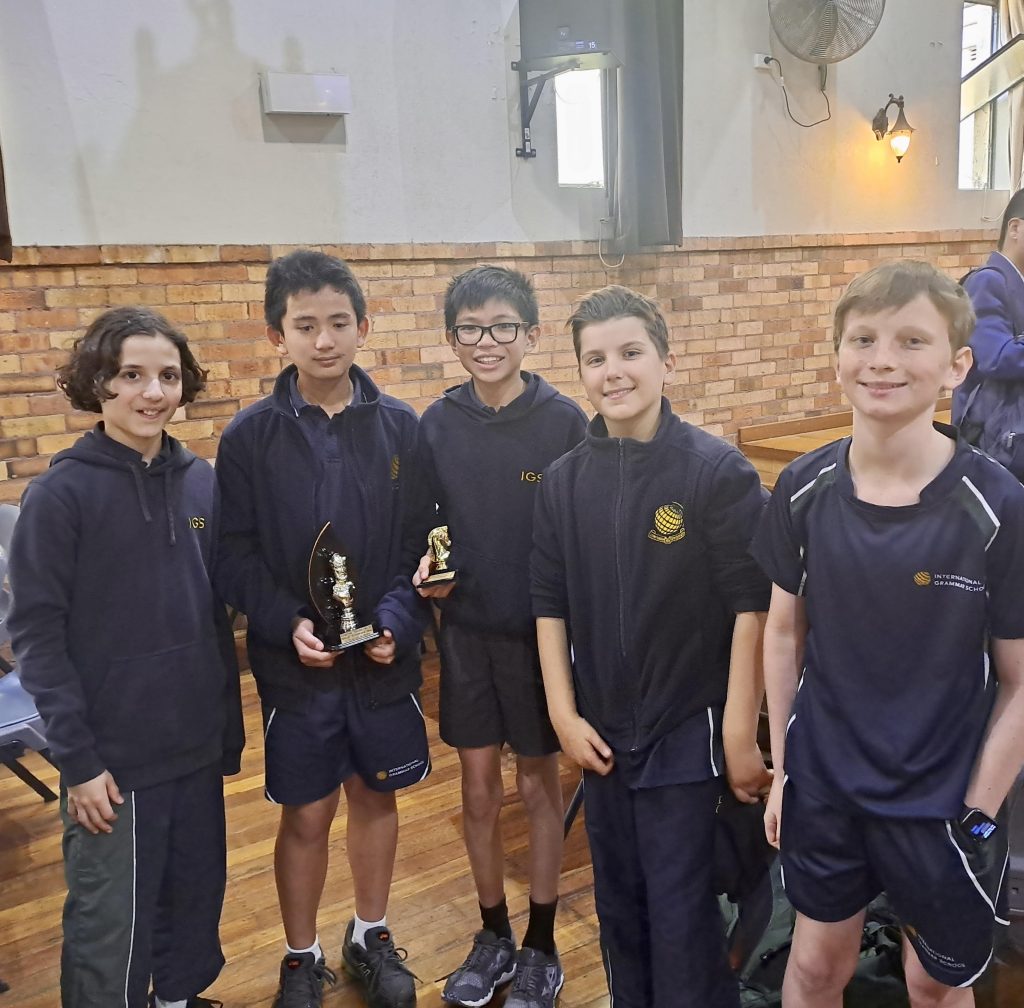 In the lead-up to the semifinals, a bigger IGS team, including Andrea Beltrame, Levi Lowry, Roy Maston, and Leo Tabakovic, placed first in the local heat held in March in Woolloomooloo.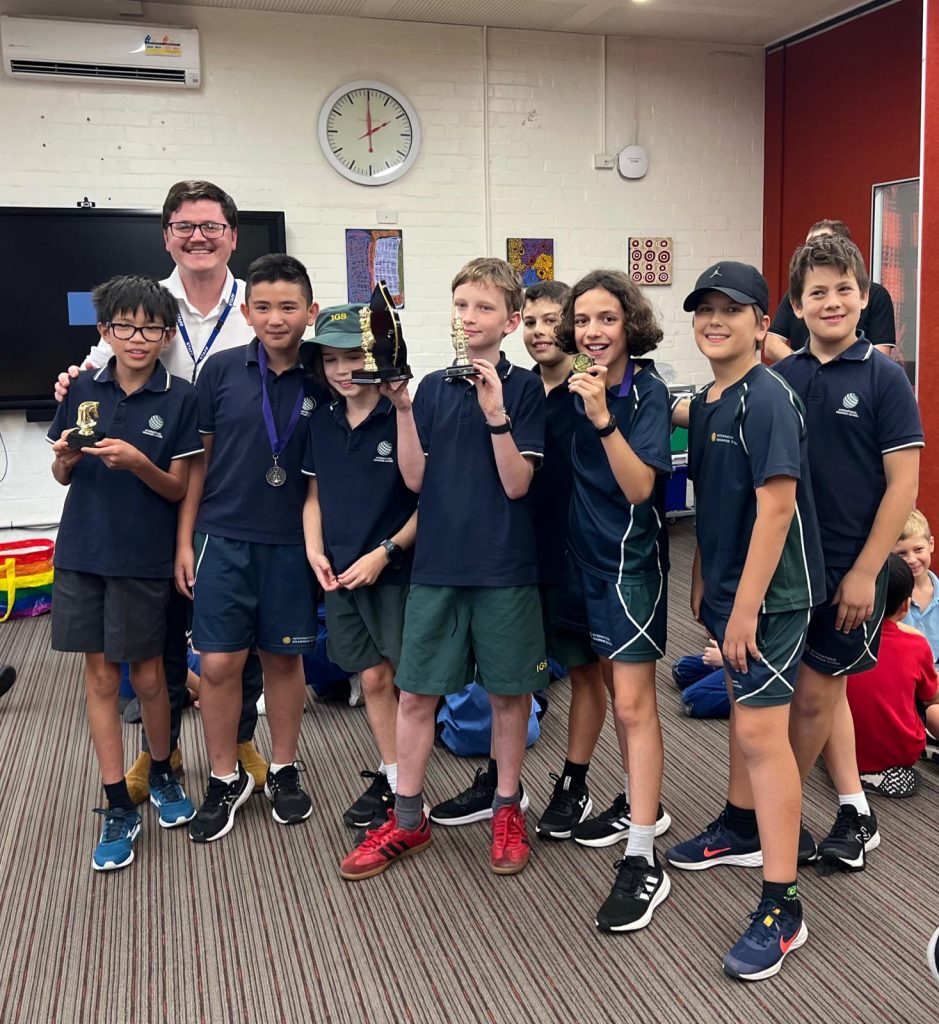 The Chess team thanks Mr Matthew Bennett and Ms Jessica Price for supervising them in the chess meets and practice sessions.